NAFTA nuances could derail discussions
NAFTA nuances could derail discussions
Ross confirms push for five-year sunset clause in NAFTA 2.0; produce industry backs off controversial proposal.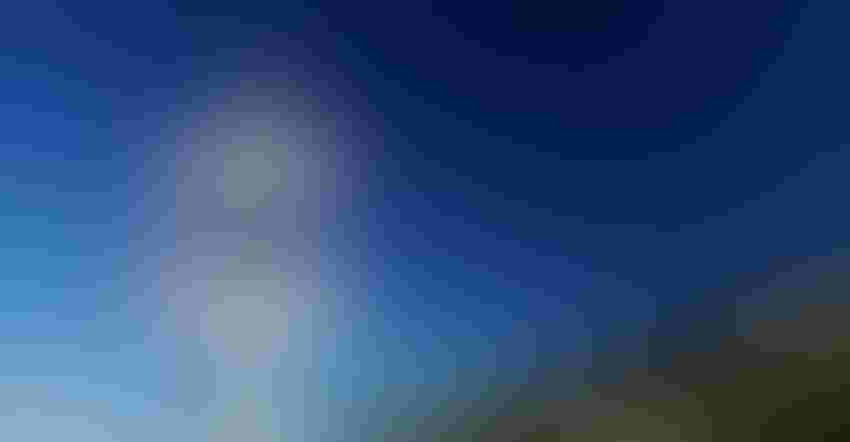 Commerce Secretary Wilbur Ross confirmed that the Trump Administration would like the new North American Free Trade Agreement (NAFTA) agreement to include a provision to automatically terminate the deal after five years, unless the three countries agree to a renewal. The idea is being floated ahead of the third round of NAFTA talks scheduled for Sept. 23-27 in Ottawa, Ont., but has caused concern from those in agriculture.
According to a recap offered by the USA Rice "Capital Update," Ross stated in an interview, "The five-year thing is a real thing as opposed to a withdrawal provision in the current NAFTA agreement that is much less likely to be used."
He added, "The proposed provision would force a systematic re-examination of NAFTA every five years. Such a re-evaluation would create an ongoing opportunity to try to fix things that aren't going as well as expected."
Ross also stated that U.S. Trade Representative Robert Lighthizer was in favor of including the so-called five-year sunset provision in the new agreement but noted that it is still open as to whether it would be written in.
Steve Kopperud, executive vice president of Policy Perspectives, said Canada and Mexico immediately pushed back against the notion of an automatic termination section in the treaty, even before the U.S. formally proposed it. "Both countries claim such a provision would lead to economic instability; Canada says a sunset provision works against the certainty an agreement like NAFTA provides businesses, which look for payback on investments sometimes a decade or longer in the future," he said in his weekly Washington, D.C., report.
USA Rice added that although some are on board with a sunset clause, the proposal faces opposition from U.S. Department of Agriculture officials who argue that it could erase the certainty a permanent trade deal ensures, consequently weakening investment and trade.
Kopperud noted that the U.S. Department of State and USDA opposed the idea, saying "any type of 'automatic termination' language included in the treaty 'substantially increases its likelihood' of being used." Both agencies have been actively opposing any attempt by the White House to terminate NAFTA.
Ross said of the proposal, "Whether it will be agreed is a whole different question obviously tied to many, many other issues in NAFTA."
Produce provisions
Mexico is reportedly exploring the possibility of protections for certain agricultural products, including pork, should the U.S. pursue protections for seasonal fruits and vegetables. However, a top produce industry official urged the Trump Administration to find some other way of helping Florida growers cope with import competition from Mexico rather than the controversial idea of using the NAFTA renegotiation to establish a new antidumping procedure for seasonal and perishable products.
During a discussion hosted by the Washington International Trade Assn., Tom Stenzel, president of the United Fresh Produce Assn., said, "One of the challenges with that proposal is the law of unintended effects. I think all of us looking at broad trade policies have to be sensitive to the impact in other areas."
Stenzel added, "If the U.S. creates a mechanism to keep out Mexican tomatoes during the Florida harvest period, then apple growers in Chihuahua (Mexico) are likely to want the same process to keep out apples from Washington state during their harvest period. There are ways to support an industry that are (World Trade Organization) compliant, and that's the thing that we want to be focused on, as opposed to having trade policy be the answer."
Stenzel was not sure whether U.S. trade negotiators would formally present the proposal to Mexico and Canada at the next round of talks in Ottawa later this month. He stated, "There's push-back from other sectors of agriculture, push-back from retail, push-back from members on (Capitol) Hill. I can't predict whether they're going to do it or not, but if the Trump Administration clings to the plan, certain Mexican and Canadian producers will want to use it to keep out U.S. agricultural imports."
National Pork Producers Council president Nick Giordano was asked if the U.S. pork industry had any concerns about the produce industry's interest in NAFTA provisions that would make it easier to bring antidumping cases against Mexico. Giordano responded: "There are a lot of us in agriculture that are very uncomfortable with that ask. If we're going to tweak our rules, Mexico can follow suit, which could affect beef, poultry, fruits, vegetables and more. We don't want the U.S. government to do something that's going to come back and hurt a lot of us who depend on North American trade."
Subscribe to Our Newsletters
Feedstuffs is the news source for animal agriculture
You May Also Like
---