NAFTA negotiations officially get underway
NAFTA negotiations officially get underway
Start of negotiations to focus on setting stage and checking off some non-sensitive issues.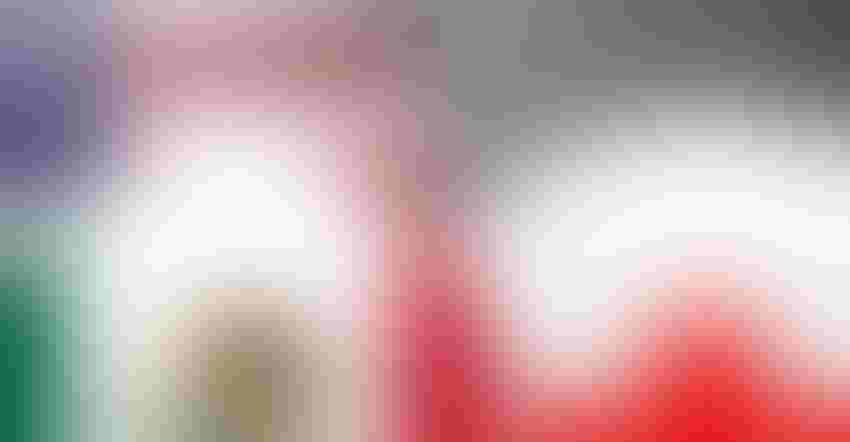 Negotiations for modernizing the North American Free Trade Agreement (NAFTA) among Mexico, Canada and the U.S. begin Wednesday in Washington, D.C. For agriculture, the message is to "do no harm" to the industry as negotiators begin to set parameters and test the waters for discussions that many hope can conclude within several months.
John Melle, assistant U.S. trade representative, will serve as the chief negotiator, according to reports, alongside U.S. Trade Representative Robert Lighthizer and Commerce Secretary Wilbur Ross. Agriculture Secretary Sonny Perdue will not be at the negotiating table, but he has already made strong statements about his desire to continue to make the voice of agriculture heard during the process.
Ahead of the negotiations, a group of 55 deans of agricultural departments from public universities across the country outlined to negotiators the importance of NAFTA to the agricultural community and reiterated their support for free agricultural trade across the U.S., Canada and Mexico. In a letter, they noted that agricultural exports to Canada and Mexico have increased four-fold, and these two countries represent the second- and third-largest global markets for U.S. agricultural exports, respectively. Furthermore, it has been estimated that U.S. agricultural exports to Canada and Mexico also account for nearly one-fourth of all U.S. employment attributed to merchandise trade with those countries.
According to a recent Farm Futures survey, 67% of farmers agree that NAFTA has been good for their farm business, whereas only 34% disagreed with the statement.
Kent Bacus, National Cattlemen's Beef Assn, director of international trade and market access, said he expects the start of negotiations this week to focus on setting the stage for what negotiators want to accomplish and even try to check off some of the non-sensitive issues. The goal would be to move as much of that agenda in the next few weeks as possible, he explained.
Bacus said there's a lot of optimism for the discussions to move as quickly as they can, with several more rounds expected before the end of the year. "We would be optimistic to conclude negotiations by the end of the year, but realistically, it likely would be several months," he said, adding that there's also a desire to "keep negotiations narrowed in focus" in order to move on to other agreements, such as one with Japan.
Roadblocks ahead
President Donald Trump has made updating the 23-year-old trade deal a priority since before taking office and even considered withdrawing from the agreement. As NAFTA modernization efforts move forward, the biggest agricultural hurdles could be with Canada over dairy and with Mexico over fruits and vegetables.
In a speech before the Canadian Parliament Monday before heading to Washington, Canada's Foreign Affairs Minister Chrystia Freeland ruffled some feathers of the U.S. dairy industry with her comments on free trade.
"Dairy producers in the U.S. are beneficiaries of an extensive web of government supports that is the reality as well," she said during a hearing before Parliament's Standing Committee on International Trade. "We remind our American partners of that fact when we enter into this conversation."
Jim Mulhern, president and chief executive officer of the National Milk Producers Federation, called Freeland's comments "completely misleading." He argued, "For too long, Canada has relied on government controls on farm milk production to boost prices while minimizing dairy imports to limit competition. By comparison, the United States has slashed its government involvement in dairy markets and relies on exporting its products to global customers to a greater degree than ever before."
Freeland also argued that the balance of U.S.-Canada dairy trade already favors U.S. producers by a margin of five to one and said that was a "good deal" for the U.S. Mulhern countered that much of what the U.S. exports to Canada is ultimately shipped out again under Canada's import for re-export programs. "Canada has been refusing to share details of imports and exports under those programs, but the reality is that much of the dairy the United States ships to Canada doesn't stay in Canada," Mulhern said.
He said Canada's supply management program was basically ignored when NAFTA was first negotiated in 1993. "As the next generation of NAFTA arrives, here's hoping that Canada is finally ready to have its dairy sector play by the same set of rules everyone else has been operating under for years," Mulhern said.
Reports indicate that U.S. trade negotiators are planning to put forth a proposal that would make it easier for produce growers to bring antidumping cases against Mexico. Under current law, a majority of the U.S. industry must prove injury based on at least three years of data. The new proposal would allow producers in a given region to join together to bring an antidumping case using seasonal data.
Subscribe to Our Newsletters
Feedstuffs is the news source for animal agriculture
You May Also Like
---