NAFTA needs to reinforce U.S. as reliable
NAFTA needs to reinforce U.S. as reliable
House Ways & Means subcommittee hearing builds on how NAFTA is vehicle to keep U.S. competitive in global marketplace.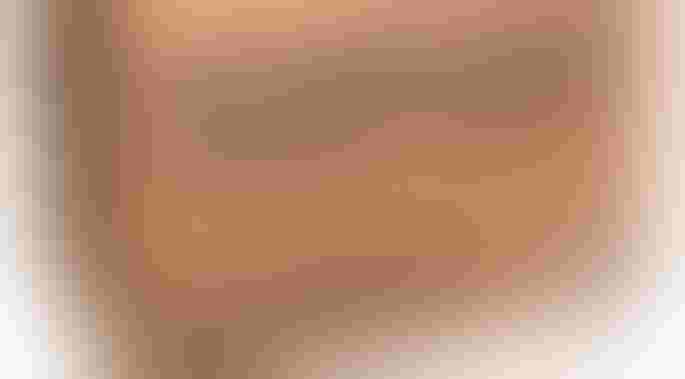 Preserving agricultural market access with Canada and Mexico are crucial as the Trump Administration moves forward with modernizing the North American Free Trade Agreement (NAFTA), but it also requires an overall trade policy that reinforces that the U.S. desires to be reliable -- something that is at risk in the current environment, according to Stan Ryan, president and chief executive officer of Darigold in Seattle, Wash.
Congressional review and discussions of modernizing NAFTA are picking up. On Monday, the U.S. Trade Representative released its negotiating objectives as yet another step in the process of keeping Congress involved. Meanwhile, on Tuesday, the House ways and means subcommittee on trade held a hearing featuring two panels of witnesses, each with a strong voice about NAFTA's importance to rural prosperity.
"Consistent market access and a level playing field is vital to our prosperity. Withdrawing from NAFTA would undermine significant progress. Even status quo posture risks setbacks," Ryan testified, adding that global competitors will be emboldened to take advantage of the marketplace if the U.S. no longer enjoys a competitive advantage.
Mexico is currently negotiating a trade agreement with the European Union and is exploring possible agreements with New Zealand and Australia, all of which are significant dairy exporters with an interest in expanding sales to North America.
NAFTA is "the vehicle the U.S. will need to ensure that we remain competitive in that market, should Mexico decide to use its ongoing trade discussions with major dairy exporting nations to open up new inroads to its market," Ryan said.
"We need to remove any uncertainty of our commitment to Mexico, reinforce our relationships and support our trade flows," he told the subcommittee.
In particular, Ryan focused on a new Canadian pricing scheme developed to restrict U.S. dairy protein exports to Canada while also facilitating the disposal of Canada's excess milk proteins in world markets. "Commonsense economics would say, if it looks and feels like subsidized dumping, it probably is," Ryan said. "This just started, and it will damage U.S. dairy export shares around the globe.  We request that Congress work with the Administration to repeal it."
Ryan said the reliability of the U.S. as a trading partner has been brought into question and is at stake right now. "I believe we need to treat this NAFTA negotiation as an opportunity to reinforce that we are a reliable trading partner who will always be there and will work to improve," he added.
Jason Perdue, a row-crop, beef and poultry farmer from York, Neb., also highlighted for the committee the importance of NAFTA and expanding market opportunities for America's farm and ranch businesses. The American Farm Bureau Federation (AFBF) voiced support for eliminating or reducing Canadian tariff barriers to dairy, poultry, eggs and wine, as well as the recently implemented barriers to ultra-filtered milk.
"While there clearly are several areas where the NAFTA agreement could be modernized to improve trade in agricultural goods, it is critical that the modernization effort recognize and build upon the strong gains achieved by U.S. agriculture through tariff eliminations, the recognition of equivalency of numerous regulatory issues and the development of integrated supply chains that have arisen due to the NAFTA agreement," Perdue testified.
Perdue said AFBF supports additional and significant provisions on geographical indicators and biotechnology that would ensure that the revised NAFTA agreement could be used as a model for future U.S. trade agreements.
Perdue testified that AFBF is also opposed erecting new barriers to agricultural trade through NAFTA, such as adding mandatory country-of-origin labeling for beef and pork products.
Both Ryan and Perdue voiced support for updated, science-based sanitary and phytosanitary (SPS) rules, which was something addressed in the negotiating objectives USTR sent to Congress on Monday.
During the first panel, Rep. Kristi Noem (R., S.D.) asked Kansas City Southern president and CEO Pat Ottensmeyer, who testified on behalf of the Association of American Railroads, about the impact a slowdown in agricultural exports would have on rural communities.
Ottensmeyer responded that the impact could be "potentially devastating" to rural communities, especially in the heartland. He explained that the percentage of the local economy based on international trade is much higher in the middle of the country compared to metro areas or the coasts.
"When you look at the percent of local economy -- the local (gross domestic product) in those counties most dependent on international trade -- it could potentially be devastating if markets didn't remain open to those farmers," he said.
Subscribe to Our Newsletters
Feedstuffs is the news source for animal agriculture
You May Also Like
---