N&H TOPLINE: Obese dogs helped by effective weight loss trials
N&H TOPLINE: Obese dogs helped by effective weight loss trials
Properly implemented weight loss program can successfully result in efficacious weight loss in dogs. Also, Texas Tech expands mission of Canine Olfaction Laboratory.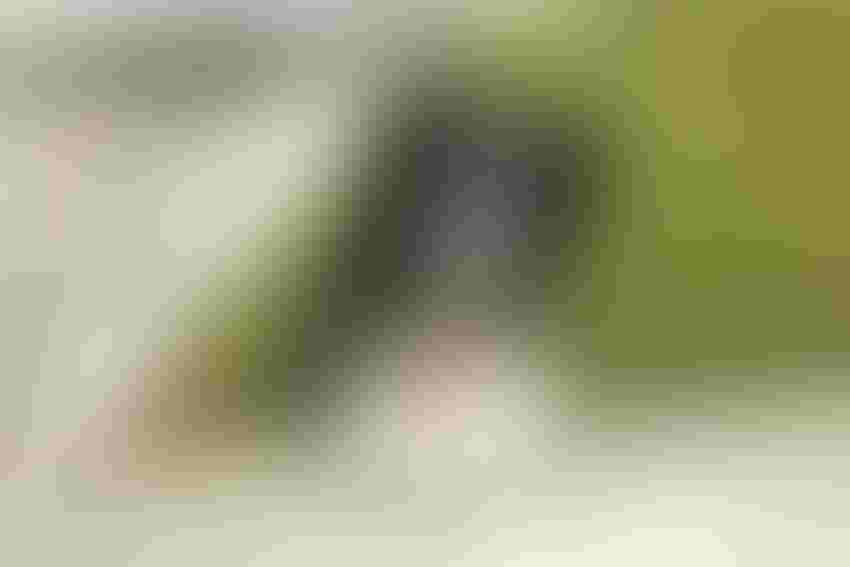 JLSnader/iStock/Thinkstock
On average, overweight dogs lose an average of 11% of their bodyweight when enrolled on a weight loss trial, according to multi-center researchers who have conducted the largest international weight study in dogs.
Obesity is the most common medical disease in dogs in different geographical regions and, much like in people, is associated with a variety of ailments, including orthopedic disease, diabetes mellitus, altered renal function and respiratory dysfunction. In addition to these adverse effects on health, quality of life is poorer in obese dogs, and their life spans can be shortened.
Currently, treatment of obesity predominantly involves feeding a purpose-formulated food in restricted quantities to invoke controlled weight loss, as well as increasing physical activity that can provide additional benefits. Successful weight loss can lessen the chance of developing these ailments and their impact.
Researchers from the University of Liverpool's Small Animal Teaching Hospital in the U.K. and Royal Canin have recently completed the largest-ever international weight loss trial in dogs, involving 340 veterinary practices in 27 countries worldwide.
All dogs received a specially formulated, high-protein/high-fiber weight loss diet for a period of a three months, and the amount of weight lost was determined. In addition, owners were asked to score levels of activity, quality of life and food-seeking behavior throughout the trial.
Intact and neutered dogs. The majority of dogs enrolled in the study lost weight, with the average being 11% of their starting bodyweight. However, differences were noted between intact and neutered dogs, with neutered dogs losing less, on average.
Further, female dogs lost more weight, on average, than male dogs, with the difference being most pronounced in dogs from North and South America, the researchers said. Owners also reported improvements in activity and quality of life during the study, while the food-seeking behavior became less pronounced, despite being on a diet.
The results of the study have been published in the journal PLOS ONE.
Benefits to well-being. "This is the largest ever international, multi-center weight loss study conducted to date in overweight dogs," professor Alex German, one of the study authors, said.
"While the short-term duration of the study meant that many dogs did not reach their target weight, the fact that owners observed improved activity and quality of life suggests real benefits to well-being," German said.
"The study clearly showed that a properly implemented weight loss program can successfully result in safe and efficacious weight loss for a large majority of dogs. In this population, 97% of dogs that completed the study lost weight," a spokesperson for Royal Canin said. "In addition to improvements in quality of life and activity, owners believed that their dogs begged less as the study progressed — findings that can hopefully assure pet owners that returning their pet to a healthy body condition is beneficial and worthwhile."
Canine research facility
A speckled canine with large brown patches circled Texas Tech professor Nathan Hall with precision and determination. The dog has the prototypical look of one whose ancestors have chased thousands of birds over many hunting seasons. This dog, however, was on a more immediate mission: finding a bag of treats Hall had next to him on the steps of one of the facilities at the Texas Tech University education and research farm east of New Deal, Texas.
The sense of smell is one of the strongest traits in any dog, but how much is really known about a dog's sense of smell?
Hall, an assistant professor with the department of animal and food sciences in the College of Agricultural Sciences & Natural Resources, said, "You can have a super sensor on the front of your face, right? He may have an absolutely fantastic sense of smell, but the question is, how much of it is he using all the time?"
That is just one of several questions Hall and other researchers ponder while working with numerous canines at the Canine Olfaction Laboratory at the New Deal farm. The answers to their research could eventually lead to breakthroughs such as developing more nutritious or desirable types of dog food or improving the abilities of canines that serve with law enforcement or in the military.
"We're interested in, first, learning a little bit more about the sensitivity of their nose," said Hall, who joined the Texas Tech faculty in June 2016 and immediately began renovating the laboratory to conduct this research. "Despite the fact that dogs are so widely used all across the country and world, really, there's relatively little good, solid scientific evidence on what exactly are their ranges of capabilities."
What dogs prefer. Walk down the pet food aisle of any grocery store, and there is a seemingly endless array of different types of dog food. Some claim to be meatier. Some claim to be healthier for small dogs or for big dogs. Some claim to use no artificial ingredients.
However, like humans, dogs have preferences. While people usually make their choices by sight and feel, dogs use the one sense that is superior to their others: smell. Consumers, however, usually choose a dog food based on its ingredients or nutrients. Dogs don't usually get that choice unless they turn their nose up at it. That is part of the research focus for Hall.
Getting there requires understanding the basic workings of the canine olfactory system and breaking it down to its basics, not just for the normal house pet but for all types of dogs. That is where the Canine Olfaction Laboratory comes into play.
The lab, renovations to which were completed this summer, has a capacity to house 12 dogs and has two play yards, one behavioral training room and a controlled lab where odors are created. The dogs take part in an extensive behavioral and enrichment program that involves group play time twice per day in the large outdoor yards, numerous leashed walks per day and relaxation time in the offices where students work on their computers.
Because the dogs are on loan from The Haven, a nonprofit animal care shelter located outside of Lubbock, Texas, they can be adopted any time. There is no restriction on dog breeds — most there now are mixed breeds of some sort — but they do avoid puppies because they are already the most adoptable. Hall said what they do look for are dogs motivated by food rewards and those that may need some additional help to get adopted.
"We do go outside of performance dogs and working dogs and just look at how dogs naturally use their noses," Hall said. "What are they using them for? When they're sniffing around on the ground when you take them for a walk, what are they getting out of that? What kind of information is there?"
Hall and other researchers can create their own odors in their lab and then plant those odors at various fields in and around the New Deal farm.
Not only can researchers perform studies where dogs seek out different types of odors, but they can also adjust the concentration of those odors to see how strong or weak of a smell the dogs can detect.
"We don't actually know how much of their nose they're using," Hall said. "We're actually trying to test the absolute limits of the dog's nose. To ask questions about how good their nose is, we need to train the dogs every single day to sniff things at lower and lower concentrations and have the dogs tell us whether or not they can smell that odor."
Because of the newness of the Canine Olfaction Lab, the researchers are just getting started on what could become a very important research tool to understand canine behavior and welfare. The main research aims are to aid in the training of detection dogs and gain a thorough understanding of what our best friends like and why.
"It allows us to have so many different missions," Hall said. "We have our dogs that come through and partake in the training classes, and that way we can have students out here. We can provide training and rehabilitation services for dogs to aid in adoption. We have all this space out here so we can train the dogs in more realistic tracking kind of tasks. Then, at the exact same time, we have a well-controlled laboratory that we can then know exactly what stimuli or basically what odors and what concentrations we're presenting to them. This is not something that many other facilities have."
Subscribe to Our Newsletters
Feedstuffs is the news source for animal agriculture
You May Also Like
---