N&H TOPLINE: Corn quality variation adds costs
N&H TOPLINE: Corn quality variation adds costs
AME content of corn can vary by 400 kcal/kg or more. ALSO: Combatting mycotoxins in livestock; raised without antibiotics pigs marketed in Canada.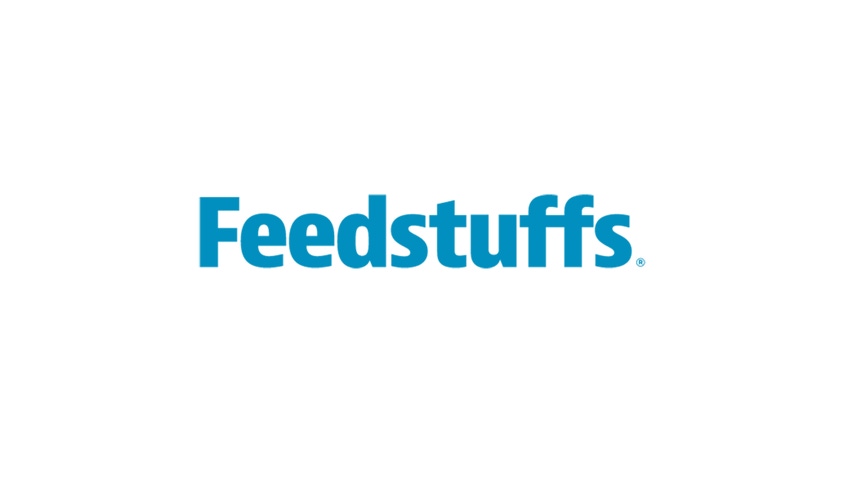 International data show that variation in corn quality could be adding significant costs to the feed industry, particularly for poultry and swine producers.
The corn data collected from feed mills around the world, from January to May of this year, showed that the apparent metabolizable energy (AME) content in corn can vary by more than 400 kcal/kg, according to an announcement from AB Vista. Dr. Sophie Parker-Norman, AB Vista global technical manager, said in a typical corn-based broiler diet, this equates to a potential variation in the finished feed of 270 kcal/kg.
"Such variability could cost as much as 24.40 euros per metric ton of feed — and represents 9% of the total feed cost in a 2.6 kg bird," she pointed out. "Even if the variation is just 25% of this maximum, the cost implication for a company producing 7.5 million birds each month is a substantial 200,000 euros per month."
Parker-Norman said the data demonstrate the need for sample analysis and should encourage the use of rapid and inexpensive technologies.
"While we know raw material nutrient content varies between seasons and growing regions, the true extent of this variability and its potential economic impact remain much less well understood. However, new developments in near-infrared spectroscopy (NIRS) enable opportunities for greater sampling frequency and quicker reporting, meaning diet formulations can be adjusted for corn variability," she said.
"NIRS hardware and software enable near-instant analysis of a range of nutrient contents (including AME, proximates and phytate), meaning formulations can be adjusted in real time to account for corn quality variation. Given the reduced cost and quicker turnaround time, more frequent analysis can now be implemented," Parker-Norman added.
"The potential for economic wins comes when the total AME variability is large, such as in Mexico, the U.S. and Indonesia, where the range was found to be around 200-300 kcal/kg, yet it is also important to recognize that even the 50-100 kcal/kg differences, measured in countries such as France, Thailand and Argentina, still represent considerable potential economic wins if effectively accounted for during diet formulation. It is also important to note that even when formulation safety margins are applied, inconsistent nutrient supply could still have significant effects on bird performance. That is another reason to explore how NIRS technologies can be used to understand corn variability and implement systems to account for those differences," Parker-Norman concluded.
Combatting mycotoxins
While several highly publicized incidents related to mycotoxins in food and feed have attracted worldwide media attention in recent years, including the aflatoxin contamination in Europe in 2013, new findings suggest that mycotoxins have a significant impact on livestock production in less headline-grabbing ways, such as impairing gut health, according to an announcement from BIOMIN.
"Research has implicated physiological and immunological effects at lower and more common levels of contamination that ultimately affects gastrointestinal tract functionality," Dr. Todd Applegate of the University of Georgia said. "These effects range from aflatoxins impacting endogenous nutrient loss from the intestinal tract to deoxynivalenol triggering tight junction protein degradation and to fumonisins increasing coccidial lesion severity in broiler chicks and prolonged recovery due to alterations to regulation of inflammatory processes."
Advances in mycotoxin detection and analytic techniques have shown the mycotoxin problem to be much larger and more diverse than once imagined.
"We have developed a method capable of determining 380 fungal, bacterial and plant metabolites in cultures, cereals, food and feed products," according to Dr. Rudolf Krska of the University of Natural Resources & Life Sciences in Vienna, Austria. This and other tools will help extend the frontier of knowledge regarding mycotoxins.
"Much of what we currently know about the adverse effects of mycotoxins on both animal and human health are generally limited to exposure to a single mycotoxin," added Dr. Christopher Elliott of the Institute for Global Food Security at Queen's University Belfast in Northern Ireland. "As the climate changes, as feed materials are being sourced from different parts of the world and as novel sources of feed materials are being used, the risk to exposure from many toxins simultaneously is now greater than ever before."
Addressing this serious issue requires cutting-edge mycotoxin deactivation methods such as biotransformation, which converts toxins into non-hazardous metabolites.
"While we correctly think of mycotoxins as noxious contaminants in animal feed, there is another perspective," said Dr. Wulf-Dieter Moll of the BIOMIN Research Center. "For certain specialized bacteria, mycotoxins are delicious nutrients. These bacteria use enzymes that break down mycotoxins. We can put some of these enzymes to use as feed additives.
"Biotransformation via feed additives is the most advanced method to protect livestock from the harmful effects of mycotoxins, and we expect it to play an even larger role in the future," Moll added.
"Antibiotic-free" hogs
Farmers at the Spring Creek Hutterite Colony near the Alberta and Saskatchewan border have achieved a milestone in the evolution of Canadian hog production by becoming among the first major farms in the Canadian prairies to ship "raised without antibiotics" (RWA) hogs to market.
A shipment of 200 hogs at a market weight of 265 lb. was loaded Aug. 4, and a second similar shipment was planned for Aug. 10. The customer for both is Britco Pork Inc. based in Langley, B.C., a specialty pork processing division of Donald's Fine Foods, which plans to sell the RWA pork in the greater Vancouver, B.C., area and the lower mainland region of the province.
"Everything has gone very well for us," said Mike Hofer, assistant swine manager at Spring Creek. "The barn is clicking on all cylinders, and the full flow of our swine production is now going out RWA. Average days to market, feed conversion, gain, even mortality — it's either similar or often significantly better under the new program."
The progress Spring Creek has made may be a key tipping point for swine production in western Canada and beyond as more operations consider shifting to reduced use of antimicrobials and/or RWA approaches. Rising interest in this evolution has been driven by changing marketplace demands and new restrictions on the horizon — such as the Veterinary Feed Directive in the U.S., which takes effect Jan. 1, 2017, and similar new rules planned for Canada.
The antimicrobial use issue is not black and white, Spring Creek hog manager Paul Hofer said. However, the bottom line, as the colony sees it, is that farming operations are best positioned for the future if they can reduce reliance on antimicrobials as much as possible without compromising animal health and welfare.
"It's what the marketplace wants and what consumers want," Paul Hofer noted. "We figured if we're going to be in this business long term, then this is the best approach, and we should get ahead of the curve. For us, animal health and welfare is still first and foremost. Part of our approach is doing all we can to create an environment where disease risk is as low as possible and where the animals are well supported, for example with nutritious, high-quality feed and clean water. We try to keep the disease challenges down in the barn and keep a healthy gut in the pig."
If any animals need to be treated with antimicrobials for health reasons, they are, he said, "but we separate the treated animals out so they go to a different market, not with the RWA animals. So far, we haven't had to treat many."
Cleanliness is critical, Mike Hofer said. A lot of work goes into regular washing and intense disinfecting of the pens and rooms, which is done by Titus Hofer and barn staff. Strict biosecurity protocols are also observed. Strong monitoring and proactive approaches to addressing potential issues are important. In addition, the colony uses bio-based feed additive technology such as enzymes and nucleotides to support optimal nutrition, health and performance.
"The feed technology has come a long way and is a big part of our program that we couldn't have done without," Paul Hofer said. "It does a lot to make sure you get the same or better performance even without antibiotics, and bio-based fits what consumers want."
Spring Creek passed regular third-party audits to ensure RWA status. "It has taken more work to run the program, but it has been worth it," Paul Hofer said. "We have less health issues, and the results are better than ever. We feel great about the product we are producing."
Subscribe to Our Newsletters
Feedstuffs is the news source for animal agriculture
You May Also Like
---