N&H TOP LINE: Treatment for cat disease may aid PEDV
N&H TOP LINE: Treatment for cat disease may aid PEDV
Feline antiviral study may yield clues to other coronavirus diseases. ALSO, research supports lechleri extract use to treat diarrhea in calves.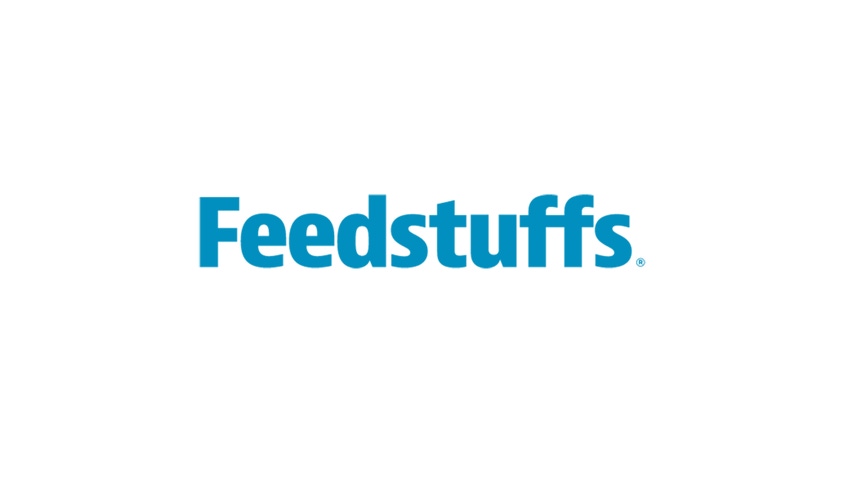 Work by two researchers at Kansas State University's College of Veterinary Medicine is showing promise in stopping a deadly cat disease.
Feline infectious peritonitis (FIP) is a viral infection of cats that is nearly 100% fatal. However, in a study that was funded, in part, with a grant from the Morris Animal Foundation, the researchers at Kansas State University and two other universities successfully blocked the disease's progression.
The causative FIP virus is a mutation of the feline coronavirus. Coronaviruses are the causative agents of many important diseases in both people and animals, including severe acute respiratory syndrome and Middle East respiratory syndrome, and it can cause diarrhea in dogs and other animals such as cattle, sheep, deer, giraffes and more.
The swine industry has been facing porcine epidemic diarrhea virus, an alphacoronavirus, since 2013 and swine deltacoronavirus since 2014.
Associate professor Yunjeong Kim and professor Kyeong-Ok Chang in the Kansas State department of diagnostic medicine and pathobiology and William Groutas, a distinguished professor of chemistry at Wichita State University, developed the antiviral compounds used in the FIP study.
In a collaboration and demonstration with Niels Pedersen, professor emeritus of medicine and epidemiology at the University of California-Davis, one of the research compounds was found to stop the progression of FIP and led to clinical recovery in cats with the disease.
"These findings showed that inhibiting growth of the virus is the critical component of treatment for FIP," Kim said. "This will help us and other researchers find a way to effectively manage or treat FIP in the future. Also, these findings have broader implications for other important coronavirus infections, since no antiviral drugs exist for human or animal coronaviruses."
Kim authored the article "Reversal of the Progression of Fatal Coronavirus Infection in Cats by a Broad-Spectrum Coronavirus Protease Inhibitor" that was published in the journal PLOS Pathogens earlier this year.
Lechleri extract
Jaguar Animal Health Inc., an animal health company focused on developing and commercializing first-in-class gastrointestinal products for companion and production animals, foals and high-value horses, announced additional top-line results from an efficacy study of its product for treating diarrhea and dehydration in preweaned dairy calves.
The study was conducted in conjunction with researchers from Cornell University's College of Veterinary Medicine to evaluate the efficacy of the prophylactic use of a second-generation, powder formulation (Neonorm Calf) of a standardized botanical extract derived from the Croton lechleri tree, administered in liquid, on naturally occurring diarrhea and dehydration in preweaned dairy calves.
The formulation, one of Jaguar's leading non-prescription products, has been developed and clinically tested to help proactively retain fluid in dairy calves and reduce the severity of diarrhea — aiding the animals in avoiding debilitating, dangerous levels of dehydration associated with scours, Jaguar said. The powder form of the product allows for ease of administration for entire herd management.
This double-blind, randomized study involved 40 newborn Holstein bull calves and compared the prophylactic use of the lechleri extract against a placebo. Treatment administration was performed twice daily for 14 days starting on the first feeding after colostrum administration. The calves were kept for an additional 10 days after the final treatment administration for clinical observation and sample collection. Calves were housed in individual pens, and feeding was restricted to saleable whole milk. Data regarding fecal dry matter were used to measure water loss due to secretory diarrhea.
The study results showed that calves under prophylactic administration of the lechleri extract had significantly lower water content in fecal samples at multiple measurement points, they had a lower incidence of diarrhea and they had fewer fluid therapy interventions, the company reported.
Fecal scoring, which was conducted daily during the study period, indicated a significantly lower incidence of diarrhea among lechleri extract-treated calves on most treatment days than among calves in the placebo group.
The study also assessed the incidence of diarrhea from days 1 to 25 of life. Calves in the lechleri extract-treated group experienced a highly significant reduction in the incidence of diarrhea during this period compared to those in the placebo group.
Dehydration was assessed twice daily for all calves in the study. Results showed that severe dehydration requiring the administration of intravenous fluid therapy was reduced by approximately 50% in the lechleri extract-treated calves. Moreover, overall rescue therapy — requiring either oral or intravenous fluid administration for both severe and moderate dehydration — was significantly reduced in the treated animals, Jaguar reported.
The latest results complement the results of a prior study Jaguar also conducted in association with Cornell that evaluated the effect of the lechleri extract on diarrhea severity and consistency in newborn Holstein bull calves experiencing diarrhea induced by enterotoxigenic Escherichia coli. The results of this earlier study were published in the Journal of Dairy Science in 2015, and the Cornell team hopes to publish the full results of the recently completed study as well, Jaguar said.
"The results appear to support the potential prophylactic benefits of an easy-to-administer powder formulation of Neonorm on reducing the incidence and severity of diarrhea and associated fluid loss herd-wide in calves," said Dr. Andre Gustavo Teixeira of Cornell, the principal investigator of the recently completed study.
Subscribe to Our Newsletters
Feedstuffs is the news source for animal agriculture
You May Also Like
---