N&H TOP LINE: Fall signals greatest incidence of BRD
N&H TOP LINE: Fall signals greatest incidence of BRD
As BRD season approaches, producers reminded to increase focus on cattle health. Also: Project aims to 'future proof' sheep industry.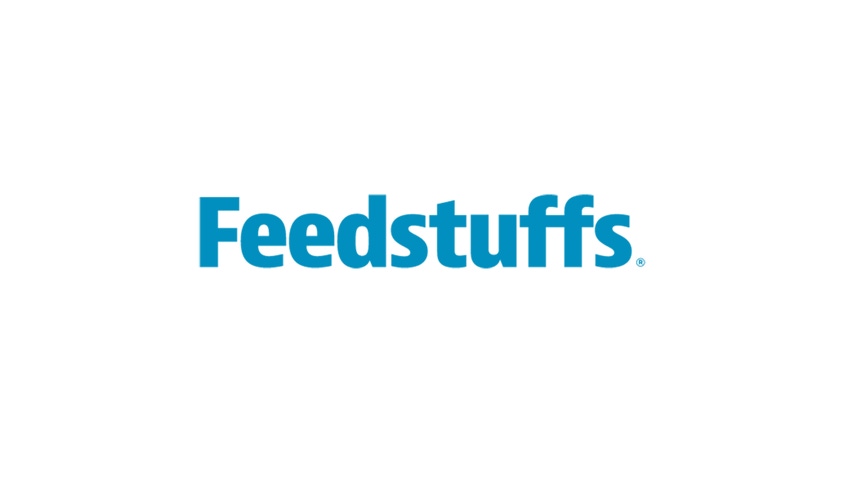 The fall season signals cooler weather, but it also brings the greatest incidence of bovine respiratory disease (BRD), and producers need to take steps now to weather the BRD storm.
BRD is a major problem for cattle and continues to cause serious economic losses for producers, causing up to $1 billion in losses each year in the U.S. alone.
"Understanding BRD and what causes it can help producers make informed decisions about the health and welfare of their animals, whether that involves using immunostimulants, vaccines or antibiotics," said Jim Sears, senior technical services veterinarian at Bayer Animal Health.
BRD is an infection of the lungs that causes pneumonia in cattle and may be more prominent in recently weaned or nursing beef calves, feedlot cattle and housed dairy calves. In some cases, it can be responsible for up to 80% of the illness in feedlots, Bayer Animal Health said.
Several factors can play a role in causing the disease, including:
* Stress due to dust, transporting, poor nutrition, weaning, handling, commingling, overcrowding, etc.
* Infectious agents such as viral and bacterial pathogens.
According to Bayer Animal Health, it's important for producers to monitor the health management of the herd. Early detection and treatment of BRD are essential.
Efforts can include:
* Reducing stress. Evaluate all possible causes for stress on the cattle, and determine which ones can be decreased or eliminated. Specifically, Bayer Animal Health recommended producers avoid processing, weaning or shipping cattle in bad weather; ensure animals have sufficient water and feed access, and provide animals plenty of dry, clean bedding to prevent damp and dirty conditions.
* Pretreating. Producers should vaccinate calves before three months of age to decrease the likelihood of disease outbreak, Bayer Animal Health said. Also, animals that have been shipped and processed may benefit from use of an immunostimulant, which aids in the treatment of BRD due to Mannheimia haemolytica in cattle four months of age or older, when administered at the time of, or within 24 hours after, a perceived stressful event. Bayer Animal Health said its Zelnate immunostimulant product "jump-starts the animal's innate immune system, the first internal line of defense in protecting against disease."
* Early detection. Observe calves daily for signs of BRD or other ailments. The most common signs are nasal and eye discharges, coughing, fever, decreased appetite, breathing difficulty, rapid breathing, depression, etc.
According to Bayer Animal Health, while it's important to prevent BRD, sometimes it is necessary to treat the disease. Producers should determine their treatment protocol to effectively treat the disease.
Whether controlling or treating BRD, a strong partnership with a veterinarian can help producers establish a responsible and effective treatment plan throughout BRD season, Bayer Animal Health concluded.
Future sheep, goats
A team of researchers from Scotland's Rural College (SRUC) is contributing to iSAGE, a new multi-million pound European Union-funded research project aiming to "future proof" the sheep and goat farming industry.
The iSAGE project has been awarded nearly £6 million (7 million euros) by the EU's Horizon 2020 fund. It will assess the key factors that could affect the sector over the coming decades, such as climate change and consumer preferences. It will then develop tools to help sheep and goat producers adapt to and thrive through the predicted changes.
SRUC and its U.K. project partners — AHDB, the National Sheep Assn. and the Organic Research Centre — are part of a consortium involving 28 partners from France, Finland, Spain, Italy and Turkey, coordinated by the School of Veterinary Medicine at Aristotle University of Thessaloniki in Greece. The focus for the SRUC team will be on creating practical breeding goals and tools for the sheep and goat sector in both Britain and across Europe.
"We want to ensure the sustainability of the sector in the long term. The only way to do that is to look at what the future could bring and help farmers prepare and adapt to those conditions," SRUC professor Georgios Banos explained. "The project will look at how our climate and pastures might change, how consumer and farmer attitudes and preferences could develop and then design programs that will ensure we can breed animals best suited to those conditions."
It is predicted that in Scotland and the U.K., the climate could be milder and wetter compared to Mediterranean countries, which could see hotter and drier conditions. Another key difference is that sheep in Britain are mainly bred for meat and wool, while in southern Europe, sheep milk and cheese is far more popular.
Banos said, "Different countries and environments require different types of animals. If, for example, we do have more wet weather in the U.K., we could see more parasites on our pastures, which means grazing animals will need to have stronger resistance to diseases they carry. Elsewhere, however, if animals are living in hot, dry conditions, they will need to be bred to cope with heat stress.
"Of course, we need to map consumer tastes and how they may change," he noted. "If the trend for leaner meat continues, that will need to be incorporated, but we will also have to consider the nutritional value of the product, considering, for example, the appropriate fatty acid composition."
The first year of the project will be in two distinct phases. The first will assess the current position in terms of the sheep and goat farming sector across Europe, while the second phase will focus on mapping the potential changes in terms of weather, pastures and the markets.
The team will then move on to analyzing data from more than 2.5 million animals to identify the specific traits required for the ideal future sheep and goat breeds.
The project will run until 2020, when the researchers hope to be able to provide farmers across the U.K. and Europe with the genetic information needed to create sheep and goats best suited for the future.
Subscribe to Our Newsletters
Feedstuffs is the news source for animal agriculture
You May Also Like
---