More lawmakers push to kill EATS Act
More lawmakers push to kill EATS Act
16 House Republicans contend law benefits Chinese companies.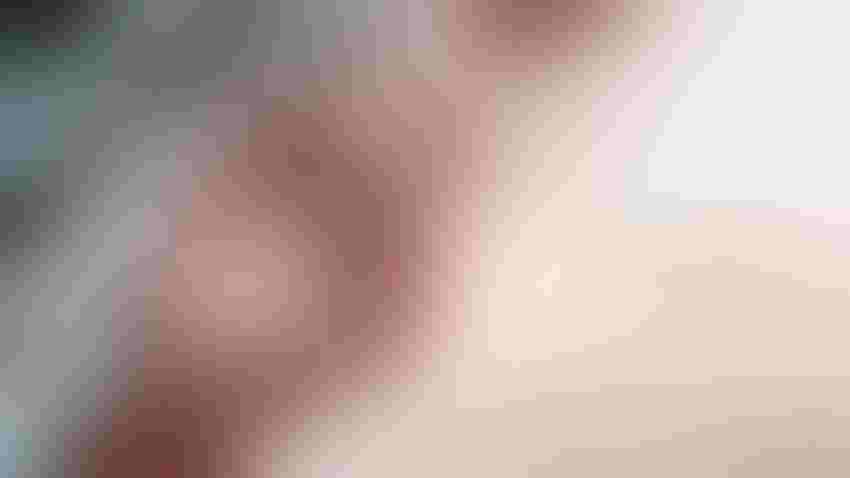 Sixteen House Republicans are calling on Congress to oppose the Ending Agricultural Trade Suppression Act, commonly known as the EATS Act. That bill would prohibit state laws that impose additional requirements on agriculture producers in other states. Lawmakers introduced the EATS Act in response to the Supreme Court's May decision to uphold California's Proposition 12 regulating animal confinement spaces.
EATS Act supporters say states' rights are at stake. They contend laws like Prop 12, and a similar Massachusetts law, allow large states to essentially set the rules for everyone else. That view is shared by President Biden and former President Trump. Both administrations supported legal efforts to overturn the California law.
Major agriculture groups like American Farm Bureau Federation, the National Pork Producers Council and the National Cattlemen's Beef Association are lobbying for the bill. A coalition of 16 state attorneys general also supports the legislation, arguing they need the EATS Act to uphold their authority.
Opponents counter that the EATS Act itself violates the states' rights principle. Those opponents include a different group of 16 states attorneys general. Among other things, they say the EATS Act would potentially nullify other state laws regulating everything from cage-free eggs to cigarette flammability standards and even restrictions on selling expired food.
In their Oct. 5 letter, the Republican reps note Proposition 12 withstood multiple judicial challenges and was ultimately upheld by the Supreme Court. They add that while the high court acknowledged the Constitution's Commerce Clause gives Congress authority to regulate interstate commerce, the majority opinion did not recommend they take action.
"While some of us may disagree with the policies that some states enact, it is not our job as federal legislators to dismantle them because we disagree with them," the Republican letter says. "Our multi-tiered system of government allows for decision-making at the local and state level even when it sometimes creates tensions with policy makers working at the federal levels."
Representatives signing onto to the EATS Act Opposition letter include Vern Buchanan, R-Fla., Buddy Carter, R-Ga., Brian Fitzpatrick, R-Pa., Mike Garcia, R-Calif., Lance Gooden, R-Texas, Tom Kean, R-N.J., Young Kim, R-Calif., Michael Lawler, R-N.Y., Carol Miller, R-W.V., Alex Mooney, R-W.V., Chris Smith, R-N.J., and Jeff Van Drew, R-N.J. Their message follows a similar plea issued by mostly Democrat lawmakers in September.
Who stands to benefit from EATS Act?
EATS Act supporters say producers and consumers will benefit from the bill. When the Senate version was introduced on June 15, National Cattlemen's Beef Association chief counsel Mary-Thomas Hart said it was a necessary tool to protect farmers and ranchers from additional costs and regulatory burdens. American Farm Bureau Federation President Zippy Duvall added the bill would ensure producers have open access to all American consumers, preventing store shelves and meat cases from going bare.
Opponents see things differently. In their letter, the Republican lawmakers say the California and Massachusetts laws give producers more value-added market opportunities. According to their data, California and Massachusetts only consume 6% of American-produced pork. They say pork producers can easily serve this demand. The lawmakers also note that the pork industry is already moving away from the small gestation crates Prop. 12 was enacted to counter.
"The transition away from gestation crates, which has been in motion for the last two decades, shows again that American farmers are the most adaptable and innovative in the world," the letter says. "Farmers know how to compete, and they don't need the heavy and often distant hand of federal government picking winners and losers."
Many also fear that removing state regulations will disproportionally benefit foreign-owned entities, especially Chinese companies. The Republican letter points out that the Chinese-owned WH Group now controls 26% of the U.S. pork market. Without state laws, they might be motivated to acquire more American land and build massive high-rise pig farms similar to the ones popping up in China now.
"There is no bigger example of Chinese infiltration of American agriculture than in the pork industry," the Republican letter continues. "This is a fact pattern that causes us deep concern."
Subscribe to Our Newsletters
Feedstuffs is the news source for animal agriculture
You May Also Like
---