Monsanto delivers solid Q2 2018 results
Monsanto delivers solid Q2 2018 results
Company still expects merger with Bayer to close this year.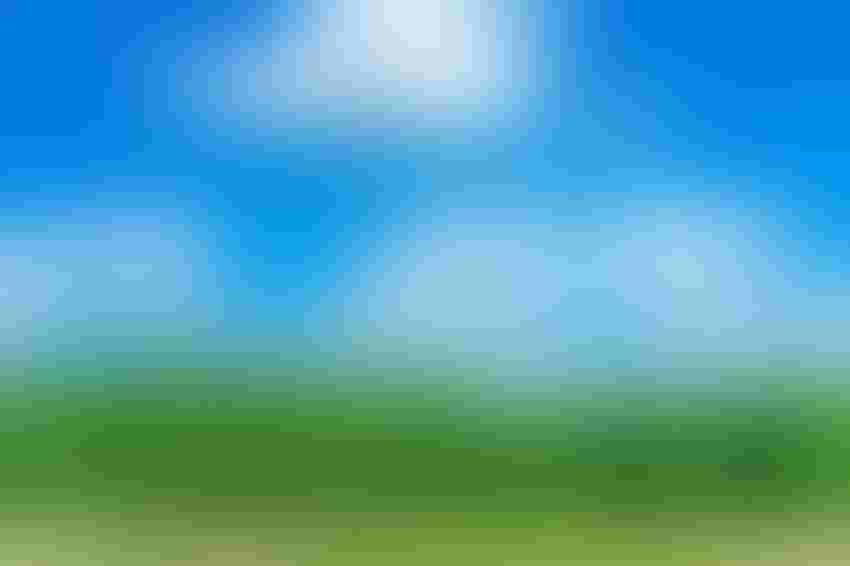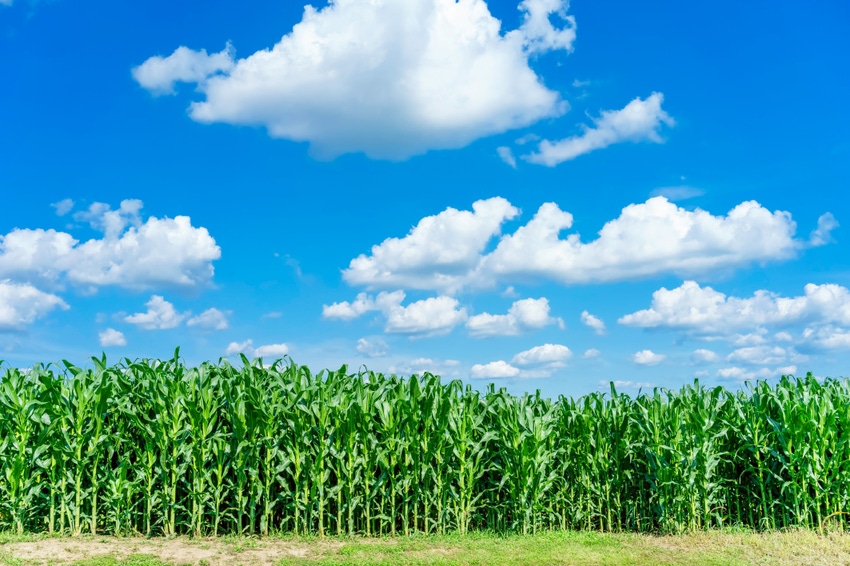 Kenneth Schulze/iStock/Thinkstock
Monsanto Co. announced this week that results for its second quarter of fiscal 2018 represented solid performance, with as-reported earnings per share (EPS) of $3.27 and ongoing EPS of $3.22. The company also highlighted progress related to its fiscal 2018 business objectives -- including the expected acres of INTACTA RR2 PRO soybeans in South America and Roundup Ready 2 Xtend soybeans in the U.S. -- and provided an update on the ongoing merger with Bayer.
With Bayer leading the regulatory process for the pending merger, Monsanto said the companies continue to cooperate with regulators and have seen solid progress.
"The number of antitrust approvals continues to increase, most notably from the European Commission, China and Brazil, and as a part of this process, Bayer has announced several planned divestitures," the company said, adding that the two companies still have confidence in the ability to secure the required approvals within the second quarter of calendar 2018 and in the time contemplated by the agreement.
"The business objectives we achieved in the first half of fiscal year 2018 reflect our team's unwavering commitment to our farmer customers," Monsanto chairman and chief executive officer Hugh Grant said. "Despite tough farm economics, we delivered a solid second quarter and are staying disciplined on near-term execution of the business. We continue to pursue new innovations to benefit modern agriculture, as evidenced by several recent agreements, and we look forward to reaching additional milestones for the merger with Bayer."
Brett Begemann, president and chief operating officer for Monsanto, said the company met its acreage target for INTACTA RR2 PRO soybeans in South America, and added that the Roundup Ready Xtend Crop System is on a path to see record trait adoption.
"In just the third year of the trait on the market, U.S. farmers are on the way to planting nearly 50 million acres of dicamba-tolerant soy and cotton in 2018, nearly doubling last season's acreage. Based on anticipated market demand, we're expecting 60 million acres in 2019," Begemann said. "Farmers clearly see the value in this weed control technology, and we are eager to partner with them to successfully use this vital tool."
Results of operations
Net sales for Monsanto's fiscal 2018 second quarter were essentially flat compared to the year-ago quarter, at approximately $5.0 billion. Gross profit totaled approximately $3.0 billion for the second quarter of both 2018 and 2017.
Monsanto said the second-quarter results were driven by improved glyphosate pricing as well as better pricing and increased acres for INTACTA RR2 PRO soybeans, offset by decreased corn volumes from the combination of timing and expected lower planted acres in the U.S. and from reduced corn prices from continued lower commodity prices in Brazil.
Second-quarter selling, general and administrative costs were $652 million, and research and development expenses were $394 million -- basically flat -- while other income declined by more than $60 million due to lower gains from asset sales and from currency and hedging-related costs in the quarter. Finally, the effective tax rate declined to 21%, primarily from the lower U.S. corporate tax rate, plus some discrete items.
Second-quarter 2018 EPS on an as-reported basis was $3.27, compared to $3.09 in the year-ago quarter. EPS on an ongoing basis was $3.22, just above the prior year's $3.19. Monsanto said it is modestly ahead of the prior year at the first-half mark, with EPS for the first six months of fiscal 2018 coming in at $3.65 on an as-reported basis and $3.63 on an ongoing basis.
Segment results
Monsanto's Seeds & Genomics segment had second-quarter sales of approximately $4.1 billion, down about 2% from the prior-year period, while gross profit was $2.7 billion, down approximately 1% compared to the prior year. The company said this reflects the balance of continued demand for new soybean and cotton technologies, juxtaposed with challenging commodity prices in markets where demand for grain continues to grow.
For soybeans, gross profit was up 7% globally to $672 million despite an extremely competitive U.S. market. A key contributor was ongoing demand for traits uniquely suited to South American geographies. Monsanto reached its target of 60 million planted acres of INTACTA RR2 PRO soybeans in South America, where the team continued to deliver improved prices in local currency in the second quarter. In addition, the company recently received regulatory approval to plant the next-generation INTACTA 2 XTEND soybeans in Brazil and looks forward to a planned commercial launch in 2021.
The gross profit for Monsanto's corn business was down 7% mostly due to volumes, which were down because of timing delays from the first half to the second half of the year and from the expectation for fewer planted corn acres. Confirming this timing shift, the company saw a nearly 40% increase in its U.S. branded corn seed shipments in March versus the prior year. It also saw a modest decline in corn pricing in the quarter, primarily as a result of the 30% year-over-year decline in corn commodity prices in Brazil. For the full year, Monsanto now expects the genetic share to hold globally, based on the performance of its portfolio, while it anticipates global germplasm pricing to be down modestly in local currency.
In complementary crops, Bollgard II XtendFlex cotton is now anticipated to be planted across 8 million acres in the U.S. -- up from more than 6 million acres -- as expectations for planted acres rise. This expansion helped contribute to a 31% boost in cotton gross profit for the second quarter.
Monsanto said The Climate Corp. continued to see major advancements. In Europe, Climate Corp. is continuing its work following recent pre-launch announcements for the Climate FieldView platform for Germany, France and Ukraine. The team also completed its first season of beta testing in Argentina, complementing existing business in Brazil, Canada and the U.S.
Connectivity is driving new opportunities for Climate Corp., which signed seven new platform partners in the quarter, bringing the total to 25. In early February, Climate and CNH Industrial announced a new partnership to deliver two-way data sharing to benefit customers of Case IH and New Holland Agriculture brands.
"Strategic discussions continue with dozens of other potential industry partners and collaborators to make it easier for farmers to share data with their agronomic partners for enhanced decision-making," the company said. "Seamless data connectivity between Climate FieldView and other agriculture software systems is a crucial step in enabling farmers to gain customized field insights to help them get the most out of every acre."
Globally, expectations for paid acres on the Climate FieldView platform for fiscal 2018 remain at more than 50 million, an increase of more than 40% over fiscal 2017.
Sales for Monsanto's Agricultural Productivity segment were $931 million for the second quarter of 2018. Price increases were realized over the year-ago quarter as the generic pricing for glyphosate continued to improve, and the company reiterated the expectation that global average prices for the rest of the fiscal year should also be higher than the prior year.
Shifting to dicamba-based formulations, Monsanto expects volumes of XtendiMax Herbicide with VaporGrip Technology to grow with expanding acres of Roundup Ready 2 Xtend soybeans and Bollgard II XtendFlex cotton acres, albeit in a very competitive, over-the-top formulation market.
Outlook
For the full year, Monsanto continues to expect growth to be driven by pricing for glyphosate and the continued adoption of new technologies in Seeds & Genomics, such as INTACTA RR2 PRO soybeans, Roundup Ready 2 Xten soybeans and Bollgard II XtendFlex cotton, as well as reductions in related launch costs for these products.
The company said it remains diligent in its work to complete the restructuring and cost savings initiative it began in fiscal 2015. Selling, general and administrative costs and research and development expenses now are expected to be down slightly year over year.
In addition, the company expects benefits related to strategic asset sales and licensing contributions to be about 30% below the roughly $350 million pretax average annual contribution for the last three years.
Overall, with the solid start to the first half of the year and considering these factors, Monsanto said it continues to expect pretax income growth for fiscal 2018 on a stand-alone basis.
Including the effects of the recent U.S. tax reform legislation, the company expects the as-reported effective tax rate to be in the range of 23-25% for the full fiscal year, as the Argentina valuation allowance is expected to increase during the second half of the year. For fiscal 2019, the company expects an as-reported effective tax rate in the range of 24-28%, reflecting the new lower corporate tax rate in the U.S., the loss of the U.S. domestic manufacturing deduction and a lack of some of the discrete benefits from this year.
Subscribe to Our Newsletters
Feedstuffs is the news source for animal agriculture
You May Also Like
---