Monsanto CEO gives update on merger with Bayer
Monsanto CEO gives update on merger with Bayer
Poll shows Americans concerned about impact of proposed merger.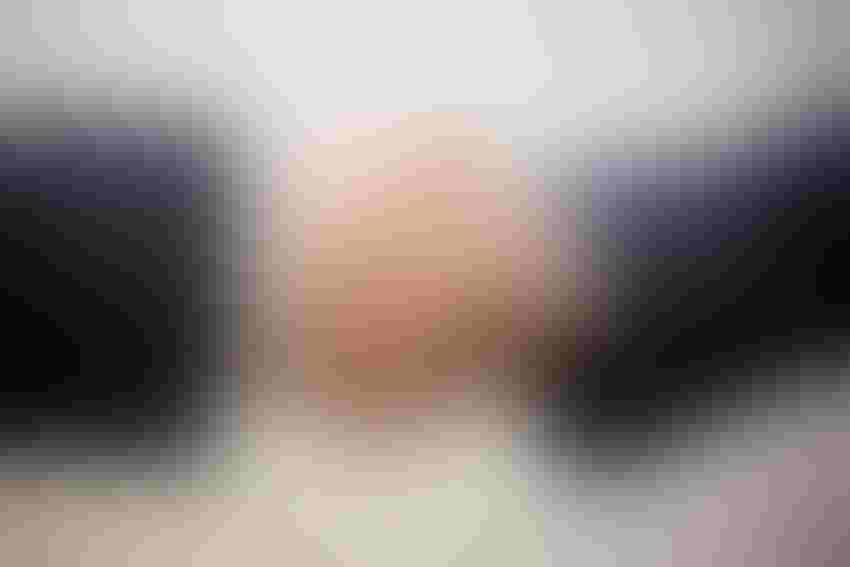 Monsanto chief executive officer Hugh Grant said during an earnings call this week that another solid quarter for fiscal 2017 has given Monsanto an even, clear line of sight of its two priorities for the year: delivering on the company's operational plan and key business milestones, and moving toward closure of the Bayer merger agreement.
Grant said Bayer continues to lead the filing process with support from Monsanto and continues to target a closing by the end of the year.
"The filing in the European Union is expected to be submitted in the next few days, and the response to the second request issued by the U.S. Department of Justice (DOJ) was recently completed," he said, adding that once the EU filing is in, all key initial submissions will have been made.
Grant said the merger has also already received clearance from several regulators, including South Africa, for which Bayer agreed to provide remedies.
"The clearness progress has been steady and consistent, and we remain encouraged by the advancement of other proposed combinations as that industry undergoes a healthy transformation to better serve the world's farmers."
While other deals have their merits, Grant said Monsanto believes the merger is uniquely beneficial as it has the capacity to benefit growers by accelerating innovation, by delivering integrated solution tools and by expanding offerings to new crops and geographies a time when they're most needed.
One other benefit the Bayer-Monsanto merger delivers is complementary research and development (R&D) expertise to enhance discovery efforts, leading to increasingly meaningful benefits for growers around the world and helping in the conundrum of growing more with fewer inputs.
"We know that there are ways to grow food better, smarter and more efficiently. Collectively, we've created and delivered many of the building blocks necessary to meet future needs, but there is still much more to do," Grant said.
He said the company is well positioned to develop the next generation of solutions with its broadly licensed climate FieldView platform and strong foundation of seed, trait and chemistry solutions.
"The combination with Bayer should only serve to accelerate our ability to bring those to the growers who need them most, and our open platform continues to expand and evolve," Grant said.
Commenting on the merger, John Colley, professor of practice in strategy and international business at Warwick Business School, said rapid consolidation of the industry left Bayer with little choice but to pitch for Monsanto if it wished to remain a major player in agribusiness. While DOJ continues to weigh the merits of the merger, it will likely be approved, he said.
"Following the DOJ's recent approval of the agribusiness mergers of ChemChina buying Syngenta for $43 billion and the $130 billion DuPont/Dow Chemical merger, logic suggests the merger of Bayer with Monsanto should follow," Colley said, adding that the issue will be the extent of disposals needed to satisfy DOJ.
"In effect, the top six global agribusiness players are reducing to three due to overcapacity and declining profitability," he said. "Farmers are likely to be faced with much less choice of products and more limited competition, which means higher prices."
Colley isn't the only one who feels that the mergers will adversely affect the industry, however. A recently released poll showed that most Americans have serious concerns about the potential Bayer-Monsanto merger.
The Public Policy Polling survey of 1,506 registered voters nationwide, conducted June 1-4, 2017, found that nine in 10 American voters are concerned about the Bayer-Monsanto merger. A similar number of voters want elected officials to do more to combat the growth of concentrated corporate power.
According to the results, 90% of voters nationwide said they have either "very serious concerns" or "somewhat serious concerns" about the Monsanto-Bayer merger, including 91% of Democrats, 90% of Republicans and 90% of Independents. A similar 90% of Americans are concerned about concentrated corporate power as a whole, with 69% saying they are "very concerned."
More than three in four voters said they believe big corporate mergers result in fewer jobs, higher prices, less consumer choice and worse customer service. The vast majority (85%) also expressed concern that the merger will increase chemical contamination of the food they purchase.
The margin of error was +/- 2.5%. The poll was conducted by automated telephone interviews.
Subscribe to Our Newsletters
Feedstuffs is the news source for animal agriculture
You May Also Like
---