Monarch Collaborative rolls out farmer resources
Monarch Collaborative rolls out farmer resources
Efforts aimed at addressing uncertainties so producers will know they can continue to implement conservation practices benefiting monarchs.

The Monarch Collaborative has undertaken initial actions to benefit monarch butterflies on the agricultural landscape. Recently, the collaborative rolled out several documents to help the advocacy efforts to preserve the monarch butterfly.
Many agricultural stakeholders are part of the Monarch Collaborative, which focuses on  the conservation and recovery of the monarch butterfly and works to establish best practices for farmers and landowners to aid in the conservation and sustainability of the monarch butterfly population.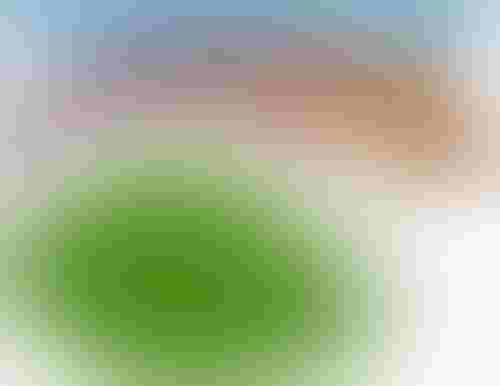 As traditional stewards of the land, farmers and ranchers have a unique and important role to play, given their experience in implementing voluntary conservation practices in concert with crop production and livestock operations. Farms and ranches are locations of large acreages, and underutilized, less productive or non-production portions of land may present opportunities to increase habitat available to monarchs and other pollinators.
A healthy population is one that is large enough and has sufficient habitat to rebound in response to variable stressors. The National Strategy to Promote the Health of Honey Bees & Other Pollinators has set a short-term target of 225 million monarchs occupying approximately six hectares (roughly 15 acres) in Mexico by 2020.
Currently, the monarch butterfly is not listed as an endangered species, but the U.S. Fish & Wildlife Service (FWS) was petitioned to have it listed. The best way to avoid potential future regulation associated with the Endangered Species Act is to work to ensure that there are healthy monarch populations now and in the future, the Monarch Collaborative said in a fact sheet of frequently asked questions.
To promote conservation, FWS and the U.S. Department of Agriculture's Natural Resources Conservation Service (NRCS) are working together to address producer uncertainties so producers will know that they can continue to implement conservation practices that benefit monarchs as part of their agricultural operation, even if the monarch is listed.
One of the most significant things to do to benefit monarchs on the agricultural landscape is to leave in place existing milkweed that does not compete with production. Additional steps include accessing resources and partners for guidance, implementing actions that are appropriate for each operation and sharing the experience with others.
The Monarch Collaborative is working to support voluntary conservation and habitat restoration efforts across the U.S. migratory range and drawing upon the success of other species as a guide (e.g., Artic grayling, sage grouse, Amargosa toad and New England cottontail).
Reintroducing milkweed in a manner that minimizes impacts on row crops and livestock production will help support the re-emergence of a robust and sustainable monarch butterfly population.
Financial and technical assistance directly targeting restoration and enhancement of monarch habitat is available from a variety of sources, such as the NRCS Monarch Habitat Development Project, the Farm Service Agency Conservation Reserve Program and other USDA farm bill conservation programs, as well as the FWS Partners for Fish & Wildlife Program.
Click here for a one-page informational document.
Click here for a FAQ sheet.
Subscribe to Our Newsletters
Feedstuffs is the news source for animal agriculture
You May Also Like
---