MLB fans predicted to eat more than 19m hot dogs
MLB fans predicted to eat more than 19m hot dogs
Los Angeles Dodgers fans predicted to consume the most hot dogs.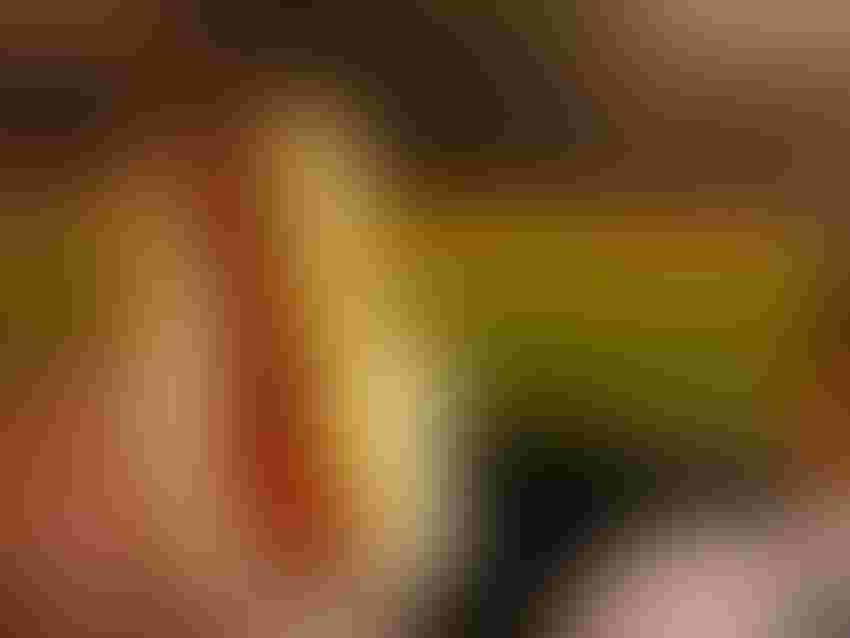 It's a marriage of two American icons — baseball and hot dogs — and the National Hot Dog & Sausage Council (NHDSC) estimates that baseball fans will consume more than 19 million hot dogs and 4.6 million sausages during the 2018 Major League Baseball (MLB) season.
"In a love affair that's spanned decades, baseball and hot dogs remain inseparable," NHDSC president Eric Mittenthal said. "Year after year, hot dogs continue to hit it out of the park at the concession stand, even as teams innovate to offer more food choices and inventive creations. There's simply no replacing the unshakable bond baseball and hot dogs share."
The Los Angeles Dodgers may have fallen just short of winning last year's World Series, but the team can relish a more important victory: Their fans are once again projected to consume the most hot dogs, totaling more than 3 million.
The Colorado Rockies tied with the Texas Rangers for second place, as fans of both teams are expected to consume more than 1.2 million hot dogs. This is fueled by predictions that Rockies fans will increase hot dog consumption 140% compared to 2017. They are followed closely behind by 2016 World Series champions the Chicago Cubs, with 1 million hot dog sales anticipated. The Cleveland Indians and St. Louis Cardinals round out the lineup of top hitters, with fans expected to consume more than 1.08 million and 959,720 hot dogs, respectively.
The San Francisco Giants will defend their title as MLB sausage champions, with 475,000 expected sales. "Giants fans are so passionate about the team's sausages, that they petitioned to bring back a popular Pineapple sausage this season," NHDSC said.
The St. Louis Cardinals clinched second place, with fans expected to consume 419,356 sausages. The Chicago Cubs, meanwhile, knocked the Boston Red Sox out of third place, with Cubs fans expected to consume 400,000 sausages this year.
The Milwaukee Brewers have maintained their position as the only team in baseball that is expected to sell more sausages than hot dogs.
While there's no shortage of ways to enjoy hot dogs, the council's survey found a growing trend among teams to offer fans hot dog deals throughout the season. For example, every Tuesday, Tampa Bay Rays fans can partake in $2 dog night at Tropicana Field. The Washington Nationals will offer one value day per month during which hot dogs will be discounted, and White Sox fans can enjoy $1 hot dogs during Wednesday home games. The Phillies and Indians have also announced "Dollar Dog Nights" as part of both teams' promotions this season.
New offerings this year
While perennial hot dog favorites remain staples at ballparks across America, teams are introducing new creations. NHDSC maintains the "MLB Hot Dog & Sausage Guide," which features photos and descriptions of the most unique hot dog and sausage offerings at all 30 MLB stadiums, along with a sampling of classic favorites. NHDSC will be updating the guide to reflect this year's newcomers so fans can savor all the choices available to them in one convenient location.
Some of the top 2018 MLB rookies include:
Dilly Dog -- Texas Rangers fans will be treated to this new creation of a dill pickle that is cored out and stuffed with an Angus beef jumbo dog that's then battered and fried to a golden brown.

The Spec-Tater -- The Braves developed a potato and hot dog creation sure to please. It's a potato stuffed with a jalapeño-cheddar sausage , wrapped in bacon and then topped with cheese, cream, scallions and more jalapenos.

An Ode to Detroit Dog -- Tigers fans can indulge in this natural-casing hot dog smothered in brisket chili and drizzled with habanero queso sauce.

Asada Dog -- Diamondbacks fans should come prepared to tackle this 18 in. Schreiner's hot dog nestled in a telera roll with fries, queso blanco, carne asada, pico de gallo and guacamole.

Triple Play Dog -- Fueling the Rockies impressive projected hot dog sales is this extreme dog topped with Carolina-style pulled pork, crumbled bacon bits and purple slaw.

Pittsburgh Paella -- Pirates fans should come hungry to feast on this 3 ft. pan that features house-made kielbasa and traditional pierogis.

Teflon Don -- Royals fans can relish this hot dog topped with yellow mustard, Don Carlo's slow-roasted chili, jalapenos, chopped onion and parsley.

Bacon Fried Doggy -- To be frank, there's nothing better than hot dogs and bacon, so Rays fans are in luck with this deep-fried, bacon-wrapped hot dog topped with caramelized onions.
Subscribe to Our Newsletters
Feedstuffs is the news source for animal agriculture
You May Also Like
---