Missouri, Arkansas institute temporary bans on dicamba
Missouri, Arkansas institute temporary bans on dicamba
Dicamba drift concerns mount on use of herbicide after more than 600 complaints made.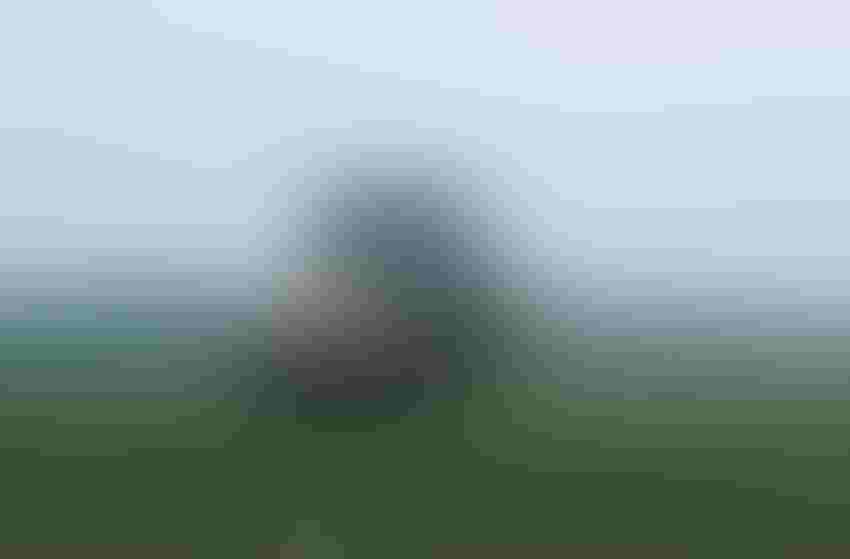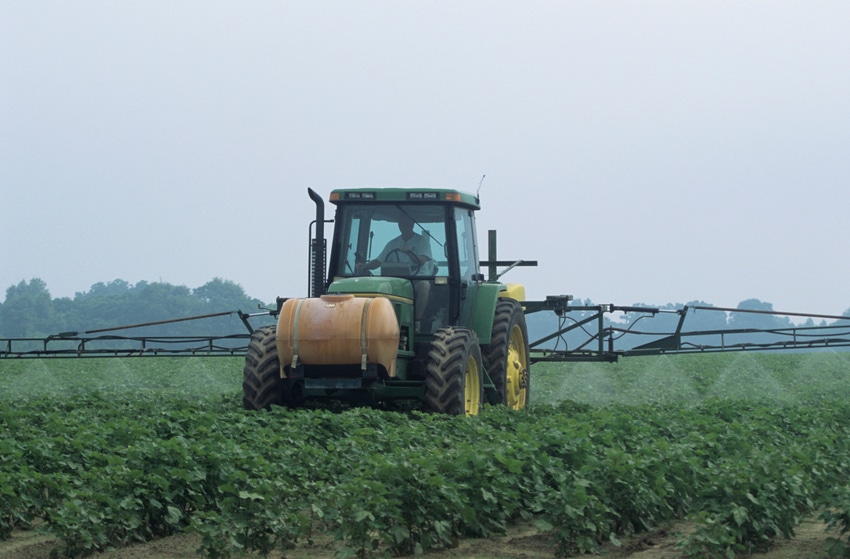 Tom Brakefield/Stockbyte/Thinkstock
Farmers in Missouri and Arkansas may no longer use the herbicide dicamba after hundreds of complaints of it drifting to other areas. Almost 600 complaints have been filed since mid-May from farmers claiming that the chemical has infiltrated their crops, primarily causing soybean damage.
Dicamba is used across the U.S. to treat dicamba-tolerant soybean and cotton varieties, as well as other crops. Dicamba has been used for decades on numerous crops across millions of acres. Recently, soybean and cotton varieties have been developed to tolerate the use of dicamba. However, only certain dicamba formulations can be used on these tolerant crops.
Dicamba was seen as an effective tool to combat pigweed resistance, which has become prevalent against Roundup Ready technology. However, recent reports indicate that it may be causing millions of dollars worth of damage, but the extent won't be known until harvest.
As of July 11, farmers in Arkansas will be banned from using dicamba on their crops for 120 days. Breaking the rules will come with a $25,000 fine. The Arkansas Legislative Council executive subcommittee made a decision July 7 to take no action on a ban implemented by the Arkansas State Plant Board and upheld by Gov. Asa Hutchinson.
Monsanto, one of the makers of dicamba, said Arkansas' decision to ban dicamba was "premature" since the causes of any crop injury have not been fully investigated. "While we do not sell dicamba products in Arkansas, we are concerned this abrupt decision in the middle of a growing season will negatively impact many farmers in Arkansas," the company said.
Effective immediately, Missouri director of agriculture Chris Chinn has issued a stop sale, use or sale in Missouri on all products labeled for agricultural use that contain dicamba. All on-farm applications of dicamba products must cease immediately.
Since Jan. 1, 2017, the Missouri Department of Agriculture's Bureau of Pesticide Control has received more than 130 complaints of pesticide drift that are believed to be related to dicamba, which has allegedly damaged thousands of acres of crops. The decision to issue a stop sale, use or removal order in Missouri was made with an abundance of caution and is temporary until a more permanent solution is reached.
"We want to protect farmers and their livelihoods. At the same time, my commitment to technology and innovation in agriculture is unwavering," Chinn said. "That's why I am asking the makers of these approved post-emergent products, researchers and farmers to work with us to determine how we can allow applications to resume this growing season under certain agreed-upon conditions."
Pesticide distributors and retailers must immediately stop all sales and offers of sales of all dicamba products labeled for agricultural use.
"With only a small window left for application in this growing season, I understand the critical need to resolve this issue," Chinn said. "I look forward to working with our farmers, researchers and industry partners to find an immediate solution."
Monsanto encouraged farmers using dicamba in other states to make their voices heard. "Share how important this tool is to your farm and how you are using it responsibly. We have heard those stories. To ensure your continued access to dicamba products, make sure your elected officials and relevant agencies hear those stories, too," Monsanto said in a statement.
The Environmental Protection Agency regulates and registers all pesticides after years of diligent and thorough testing, and dicamba is no exception. It is crucial to remember that states must enforce the proper use of these products according to the EPA-mandated label instructions for each formulation and each crop, CropLife America said in a statement.
"Although we understand the concerns raised by growers in Missouri and Arkansas, we encourage both states to wait until they have thoroughly investigated all of the claims before they make policy decisions to temporarily prohibit the use and sale of dicamba. It is important to understand the need for this weed control technology, and we cannot stress enough how vital it is to use this and all crop protection tools according to label while employing good stewardship practices," said Jay Vroom, president and chief executive officer of CropLife America. "Millions of acres have been treated using weed control trait/herbicide systems successfully without problem, which is an important factor to consider when making policy decisions.
"It would be unfortunate to remove such a vital tool from farmers' use without having all of the information to support that decision. Though most farmers practice good stewardship and regulatory compliance, it is clear that the action of a few is threatening the sound practices of many. Weed control is a vital farm management activity, and with the vast majority of farmers in compliance and making a significant investment in the trait technologies already planted and growing this year, the importance of these regulatory decisions cannot be overstated," Vroom noted. "In addition to prohibiting dicamba use on traited crops, the state actions also prohibit other legal uses of the herbicide — further punishing farmers who have done and will do the right thing."
He continued, "We implore the states to use all measures to enforce the responsible use of this and all other agricultural inputs. Weed resistance is always a critical issue, and with the crop and farm income pressures currently facing farmers, it's never been more important to ensure that they have all the tools available to deploy in the battle to manage resistance."
Subscribe to Our Newsletters
Feedstuffs is the news source for animal agriculture
You May Also Like
---