Minnesota 'concept-to-fork' ag biotech company goes public
Minnesota 'concept-to-fork' ag biotech company goes public
Calyxt developing pipeline of genetically "improved" crops that it believes will satisfy consumer demand for "healthier" versions.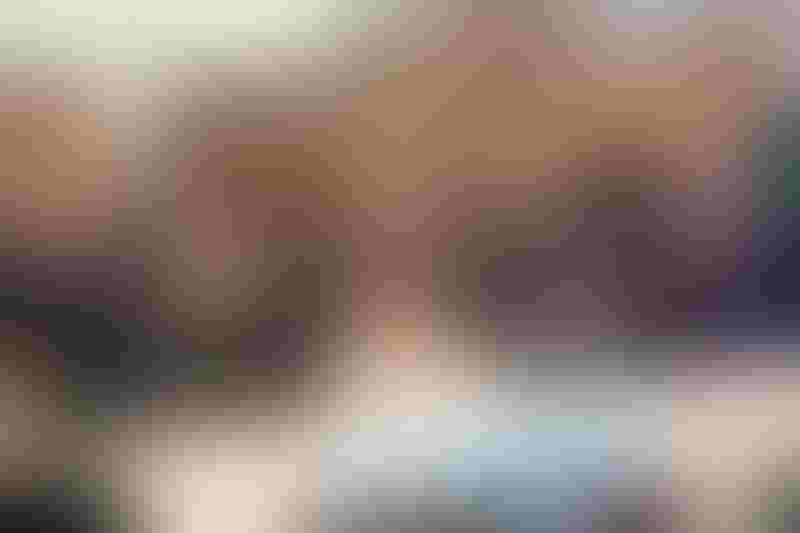 Calyxt, an agriculture-based company developing a pipeline of genetically "improved" crops that it believes will satisfy consumer demand for "healthier" versions, went public July 20 and began trading on the Nasdaq market under the ticker CLXT.
The New Brighton, Minn.-based company, founded in 2010 as the agricultural biotechnology unit of gene editing company Cellectis S.A., is focused on developing genetically improved crops across a range of crop types. Cellectis, based in Paris, France, is a clinical-stage biopharmaceutical company that harnesses the immune system to target and eradicate cancer cells.
Calyxt management is headed by chief executive officer Federico Tripodi, who was previously general manager for Monsanto's sugarcane division in Brazil as well as other positions at Monsanto. Calyxt chairman Andre Choulika is the founder and chairman of Cellectis.
Feng Zhang, chief operations officer, joined Calyxt in 2010 to develop and lead the trait development programs for crops and vegetables. Before joining in Calyxt, Zhang co-invented the gene editing technology called TALEN (transcription activator-like effector nucleases), with Dr. Dan Voytas at the University of Minnesota and Dr. Adam Bogdanove at Iowa State University.
The mission of Calyxt is to create food that is healthier for consumers by editing the genetic makeup of various crops. Currently, the company is working on high-oleic soybeans, high-fiber wheat, herbicide-tolerant wheat, lower-saturated fat canola, reduced-gluten wheat and reduced-trans-fat soybean oil.
High-oleic soybeans with zero trans fats and reduced saturated fats look to be the first product to market, Tripodi said in a recent interview with Feedstuffs. He said the current timetable calls for product introduction by the end of 2018.
By going public, Tripodi said the company was able to raise the funds that will be necessary to grow the young company. The priorities, he said, are to supercharge Calyxt's research and development capacity, to build a commercial organization for supplying future food and feed customers and to create inventory in preparation for commercialization.
Calyxt's product pipeline, which Tripodi said currently contains some 19 products, is intended to address consumer and farmer needs from "concept to fork" and from "concept to field."
For the animal feed market and livestock/poultry producers, higher-protein grain products, high-oleic soybeans and even stacked traits are possible. Tripodi explained that the TALEN technology allows for the development of products that would not need to be labeled as containing genetically modified organisms. On the dairy side, Tripodi said early work is underway on an herbicide-tolerant crop.
Calyxt states on its website that, for its consumer-centric products, it intends to repurpose and leverage existing supply chain capacity by contracting, tolling or partnering with players in the supply chain, such as seed production companies, farmers, crushers, refiners and millers. It said such an approach will allow it to apply its resources to maximize innovation and product development while minimizing capital expenditures and overhead. For its farmer-centric production, the company intends to broadly out-license its products to the seed industry.
The principle of gene editing is very simple, Tripodi noted. Scientists at Calyxt utilize a customized gene editing technology to create valuable traits through precise modification of plant genomes.
"Our solution for agriculture biotechnology can provide significant speed and cost advantages compared to the traditional trait development methods employed by the current agriculture industry companies," Tripodi said.
Through its accelerated development process, Calyxt believes it is capable of commercializing its product portfolio significantly faster and at a reduced cost, he said, noting that it takes, on average, 13 years and $130 million to develop one product today using traditional technology.
Calyxt estimates that its technology will allow products to be developed in three to six years and at significantly less cost. The result, Tropodi said, will be an ability to tackle smaller and more specialized problems. Currently, if the potential doesn't exist to plant millions of acres to a particular crop, companies just won't pursue a solution.
Calyxt's gene editing technology essentially turns genes on or off; it does not involve the insertion of foreign DNA.
While the initial plan is to deploy a commercial strategy in North America, many avenues of potential future growth exist beyond North America. In particular, over time, Tripodi said the company may explore opportunities for a commercial strategy elsewhere around the world. He added that plans will likely also include adding value to commercialized products by combining traits in the same crop.
In 2016, Calyxt acquired a 10-acre parcel in Roseville, Minn., for the purpose of building a 35,000 sq. ft. office and lab complex. Tripodi said in the near term, the campus will expand the gene editing automation processes and create a high-throughput discovery platform to identify new growth opportunities.
"We believe our expanded campus will be the only 'concept-to-fork' facility of its kind, containing gene editing labs, greenhouses, fields and a commercial kitchen to develop, test and showcase products. We believe all of these steps will enable us to remain at the forefront of food and agriculture innovation," Tripodi said.
Analysts said competition for Calyxt will come from specialty food ingredient companies as well as indirect competition from trait research and development companies and agricultural research universities and institutions that specialize in research and development of agricultural yield and product quality traits.
Subscribe to Our Newsletters
Feedstuffs is the news source for animal agriculture
You May Also Like
---