Midwest pork producers challenge Question 3 constitutionality
Midwest pork producers challenge Question 3 constitutionality
Plaintiffs hope to obtain immediate and permanent relief from Q3, Prop 12 and any attempt by individual states to disrupt interstate commerce.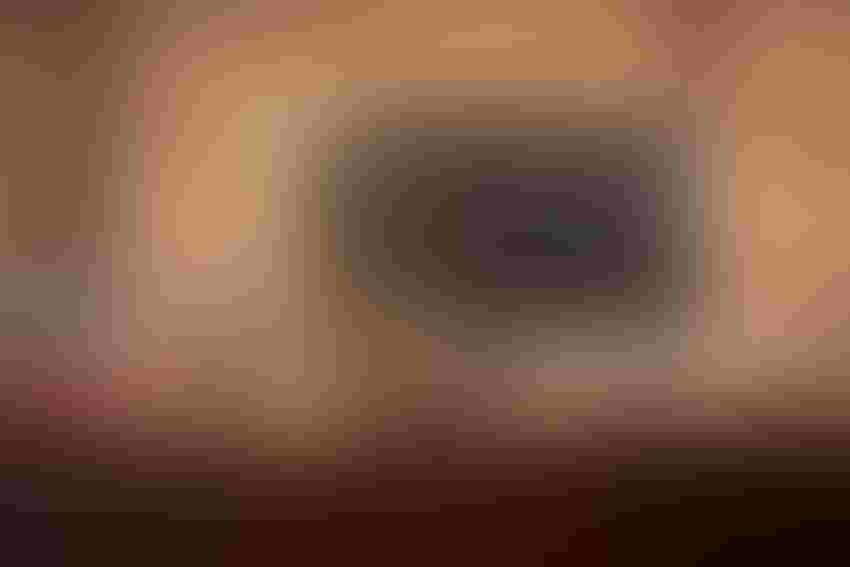 A group of Midwest pork producers has filed a lawsuit this week in Massachusetts federal district court challenging the constitutionality of state law Question 3, specifically the minimum size requirements for farm animal containment. Passed by Massachusetts voters on Nov. 8, 2016, Question 3 imposes confinement requirements on out-of-state pork producers and prohibits the sale of pork meat within the state from offspring of an animal confined in a manner inconsistent with Massachusetts' requirements, regardless of where in the nation the animal was raised.
Triumph Foods; Christensen Farms Midwest, LLC; The Hanor Company of Wisconsin, LLC; New Fashion Pork, LLP; Eichelberger Farms, Inc.; and Allied Producers' Cooperative seek preliminary injunctive relief from the Aug. 23 stay in the enforcement of Q3 until litigation is complete. Earlier this month District Judge Margaret R. Guzman granted an order by plaintiffs, including the Massachusetts Restaurant Association, Restaurant Law Center and the National Pork Producers Council, to extend the stay from July 12 to Aug. 23.
The current lawsuit challenges Q3 as well as the overall constitutionality of similar laws such as California's Proposition 12. In the May 2023 opinion on Prop 12, the U.S. Supreme Court raised concerns about other possible constitutional violations that may exist. The plaintiffs say this left the door open to address the constitutionality of laws like Q3 and Prop 12 through other claims.
"Discriminatory trade restrictions like Q3 and Prop 12 affect the ability to build resilient, reliable food supply chains across the United States," said Triumph Foods President and CEO Matt England. "They also hurt many small businesses, employees, consumers and government-funded agencies. Free and fair interstate commerce is vital for the economic prosperity of our country."
The Biden Administration's Solicitor General has also raised concerns about Question 3 and Prop 12's discriminatory impact on other states, due process violations, the threat to the nation's food supply and interference with the federal government's obligations to ensure food safety. In recent litigation before the U.S. Supreme Court, the Solicitor General noted that U.S. Congress delegated food safety responsibilities, which includes the nation's pork supply, to the USDA and to ensure all meat for sale throughout the country is safe to eat.
"The attempt by individual states to reach into the farms and processing plants to regulate our complex supply chain is unprecedented and dangerous. Laws like Q3 and Prop 12 put not just farmers at risk but threaten food security," said the plaintiffs. "The USDA already regulates foodborne illnesses. We cannot have each individual state try to usurp that role."
The Massachusetts law "prohibits any farm owner or operator from knowingly confining any breeding pig, calf raised for veal, or egg-laying hen in a way that prevents the animal from lying down, standing up, fully extending its limbs, or turning around freely." Exceptions to this confinement rule include temporary holding cells for transportation, fairs, medical research, veterinary exams and other purposes.
Prop 12, which passed in 2018, specifically requires pork meat sold in California to come from breeding pigs that have been able to stand up, lie down, fully extend limbs and turn around freely. Turning around freely means turning in a complete circle without any impediment, including a tether and without touching the side of an enclosure for another animal. The enclosure also must have 24 square feet of usable floorspace.
While Question 3 is similar to Prop 12—banning any uncooked whole pork meat sold in the state that does not meet specific sow housing requirements, regardless of where it was produced—Question 3 goes further, not allowing the transshipment of whole pork through the state. According to NPPC, this jeopardizes an estimated $2 billion worth of pork that moves through Massachusetts into neighboring New England states.
Subscribe to Our Newsletters
Feedstuffs is the news source for animal agriculture
You May Also Like
---