Meat industry will fill supply gap
Meat industry will fill supply gap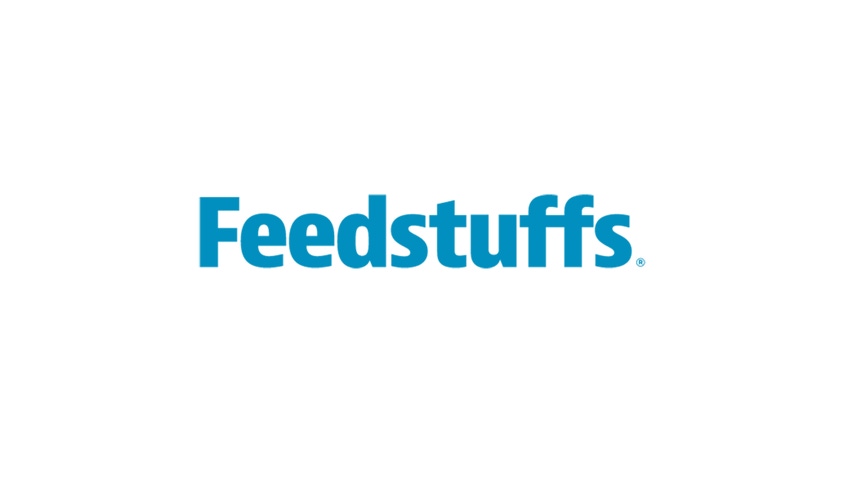 PRODUCERS of beef and pork have generally been discouraged about recent low prices as cash prices have dropped sharply this year, according to Purdue University agricultural economist Chris Hurt.
Spring-finished cattle price highs had been near $138/cwt. but recently fell to $115/cwt., representing a $23 plunge.
The story is similar for hogs, Hurt added. After seeing yearly highs of $81/cwt. for a national lean price in the third week of June, prices have dropped about $20/cwt., or 25%, in the past two months.
Looking back over a longer time frame, Hurt said finished cattle prices have been dropping since late 2014, when they reached record highs of around $173/cwt.
"From $173 to $115 means finished cattle prices have now dropped 34%. It is the same story for hogs, but with even bigger declines," Hurt said. Prices have fallen around 50% since the $130/cwt. record set in 2014.
According to Hurt, it isn't hard to identify reasons for wild swings in prices over the past 10 years as the industries have been forced to adjust to large economic shocks.
"The severe, multiyear drought in the southern Plains was one of those shocks for the beef sector. The other was the period of surging feed prices starting in the fall of 2006 and continuing to midyear 2013," he said.
What is the supply gap?
Drought in cattle country and high feed prices caused economic losses that forced supplies downward, Hurt explained. As a result, the supply of beef, pork, chicken and turkey dropped from 220 lb. per person in 2007 to just 201 lb. by 2014, creating a 19 lb. supply gap.
"Low available supplies in 2014 brought record-high prices for cattle, hogs and chickens. Turkey prices moved even higher in 2015 because of additional lost production due to avian influenza," he said.
In addition, while animal prices were at their highest in 2014 and 2015, feeding prices began to moderate with the large 2013 and 2014 crops.
"High animal prices and lower feed prices meant record profitability," Hurt said. "Record profitability was the signal producers needed to start expansion, and they will likely continue on that path for several more years. Thus, the meat industries are now in the process of filling the supply gap."
In fact, Hurt said current U.S. Department of Agriculture forecasts for 2017 are for U.S. per capita meat supplies to be back up to 216 lb., a burst of 15 lb. added since the 2014 low of 201 lb. and just 4 lb. short of the record consumption level reached in 2007 (Figure).
According to Hurt, supply adjustments have been different for the pork and the beef sectors. The reduction in pork consumption per person was 4 lb. from 2007 to 2014. By 2017, he said pork will have recovered all of that reduction and should be back up to the 2007 level of per capita supplies, thus filling its supply gap.
The pattern is much different for the beef sector, Hurt said, as the industry is unable to increase production as quickly as the poultry and pork sectors.
"From 2007 to 2014, beef availability dropped by 11 lb. per capita and in 2017 is expected to still be about 10 lb. below 2007 levels," he said. "This means beef has only made a small step toward filling the supply gap."
Hurt pointed out that there are some more important implications.
First, the beef sector has been retaining females, which means the size of the calf crop will be increasing over the next two years, and per capita beef supplies will likely increase for two to three years.
Second, the chicken industry has already filled its supply gap and then some, as 2017 per capita chicken supplies are expected to be 6 lb. more than supplies in 2007.
Third, Hurt said it is increasingly looking like the meat and poultry industries will totally fill the supply gap in the next three years, with per capita meat and poultry supplies getting back near the 2007 record of 220 lb. However, beef will not likely reach its 2007 levels, as chicken has taken most of that market share, he added.
"A critical factor in a continued increase in per capita meat supplies will be moderate feed prices," he said. "The potential record 2016 corn and soybean crops suggest that corn, soybean meal and forage prices over the next 12 months will be some of the lowest of the past decade. This is likely to stimulate somewhat more meat production for 2017 than the USDA forecasts used here."
So, why are animal prices moving lower? Hurt said the big-picture answer is that the animal industries are rebuilding per capita supplies because of lower feed prices and restocking brood cows in the southern Plains. It's very plausible that the meat industry will completely fill the supply gap that was created from 2007 to 2014, he reiterated.
"The meat industries are expected to continue to increase supplies until animal product prices drop to levels that approach breakeven levels," Hurt said.
Market recap
August live cattle futures started off stronger in the month of August, reaching a high of 116.975/cwt. on Aug. 9, but they were unable to sustain the gains. Nearby contracts closed at $110.35/cwt. on Aug. 26 and recovered only slightly to $111.95/cwt. by Aug. 31.
September feeder cattle futures followed the same trend. Nearby contracts reached a high of $148.85/cwt. on Aug. 9, fell to a low of $139.15/cwt. on Aug. 29 but have since gained a bit, closing at $140.525/cwt. on Aug. 31.
The beef cutouts fell during the past month. Choice closed at $196.49 on Aug. 31, down from $199.20/cwt. on Aug. 3, while Select closed at $189.71/cwt., slightly lower than $191.66/cwt. on Aug. 3.
After significant losses in July, lean hog futures were mixed during the month of August. October contracts hit a low of $58.20/cwt. on Aug. 9 but have since posted gains, closing higher Aug. 31 at $62.85/cwt.
The wholesale pork cutout finished at $78/cwt. on Aug. 31, up from $77.21/cwt. on Aug. 3. Loins and hams on Aug. 31 finished at $81.71/cwt. and $77.68/cwt., respectively. Bellies continued to decline during the month, falling from $96.12/cwt. on Aug. 3 to $81.17/cwt. on Aug. 31.
Hogs delivered to the western Corn Belt closed at $60.94/cwt. on Aug. 31, sharply lower than $66.34/cwt. on Aug. 3.
In the poultry markets, the Georgia dock was $1.105/lb. on Aug. 31, down only slightly from its Aug. 3 price. Breast meat prices rose to $1.78/lb. Leg quarters were unchanged at 31 cents/lb., while wings increased to $1.44/lb.
Egg prices rose more than 20 cents over the past month. Large eggs delivered to the Northeast were 72-76 cents/doz. on Aug. 31, up from 50-54 cents/doz. the previous month. Prices in the Southeast and Midwest were 79-82 cents and 73-76 cents/doz., respectively. Large eggs delivered to California were $1.37/doz., up from 97 cents/doz. the prior month.
In the turkey markets, prices for hens and toms were nearly unchanged from the previous month, at $1.16-1.22/lb. and $1.15-1.41/lb., respectively.
Volume:88 Issue:09
Subscribe to Our Newsletters
Feedstuffs is the news source for animal agriculture
You May Also Like
---