McKinney talks trade to ag groups
McKinney talks trade to ag groups
In speech before U.S. Grains Council, USDA trade undersecretary discusses trade cooperation and announces North Africa and Middle East training grant.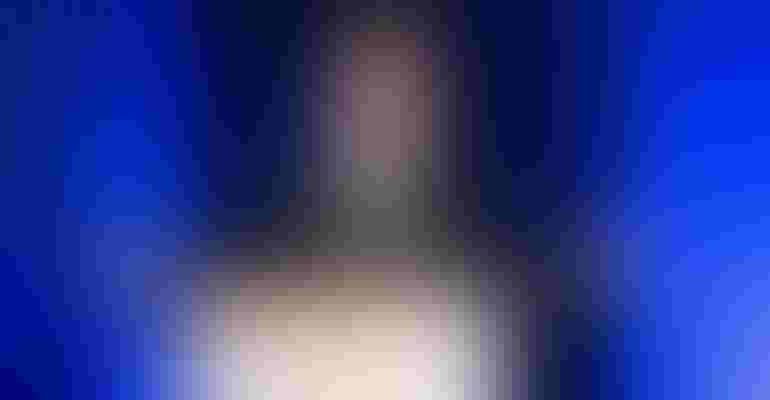 U.S. Department of Agriculture undersecretary for trade and foreign agricultural affairs Ted McKinney addressed delegates and members of the U.S. Grains Council (USGC) on Monday, updating them on ongoing trade negotiations that will affect grain market access and announcing a $1.3 million grant for the council's feed industry training programs in North Africa and the Middle East. 
In his role, McKinney leads development and implementation of the department's trade policy, oversees and facilitates foreign market access and promotes opportunities for U.S. agriculture through various trade programs and high-level government negotiations.
In Houston, Texas, he spoke about ongoing negotiations for the North American Free Trade Agreement (NAFTA) and the Korea-U.S. Free Trade Agreement (KORUS), potential bilateral trade deals, ethanol exports and the positive reputation of U.S. products globally.
"USDA is all in for all of you," he said. "We have not missed an opportunity to promote your products at the highest levels."
The North Africa and Middle East training efforts were recently launched with a memorandum of understanding and initial funding from the U.S. Department of State. It will support a regional training center in Tunisia focused on stimulating feed industry growth in one of the areas of the world with the most potential for increased feed demand.
As part of establishing the Center for Feed Manufacturing, USGC, the Tunis National Institute for Agribusiness (INAT) and Iowa State University will train a core team of 10 industry professionals in feed manufacturing. The training program will target nutritionists, feed millers and poultry, dairy, beef and aquaculture producers in both intensive and extensive training programs as well as activities meant to foster development and professionalism within the industry. The core team of trainers will then return to the center to subsequently train approximately 70 members of the next generation feed industry leaders in Tunisia. 
"Centered in North Africa, U.S. suppliers face increasing competition in the Tunisian market from competitors in Europe, the Black Sea and South America," said Ramy Hadj Taieb, USGC regional director for the Middle East and North Africa. "As a result, the council's work in Tunisia is becoming more strategic, focusing on how to utilize training programs to help develop both the Tunisian market and other markets in the region while emphasizing the advantages of U.S. coarse grains and co-products."
Just days before the USGC meeting, as part of a visit to discuss trade with his counterparts in Mexico, McKinney held a roundtable discussion with several U.S. trade associations. The meeting was sponsored by USDA's Office of Agricultural Affairs and the Agricultural Trade Office in Mexico.
McKinney acknowledged the importance of maintaining a positive trading relationship with Mexico and stressed his strong support for the Foreign Market Development program and Market Access Program, which have helped facilitate U.S. agriculture's robust export surplus. McKinney also reiterated Agriculture Secretary Sonny Perdue's commitment to expanding trade.
Subscribe to Our Newsletters
Feedstuffs is the news source for animal agriculture
You May Also Like
---