McDonald's delivers Q4, full-year 2016 results
McDonald's delivers Q4, full-year 2016 results
McDonald's U.S. comparable sales fall less than expected.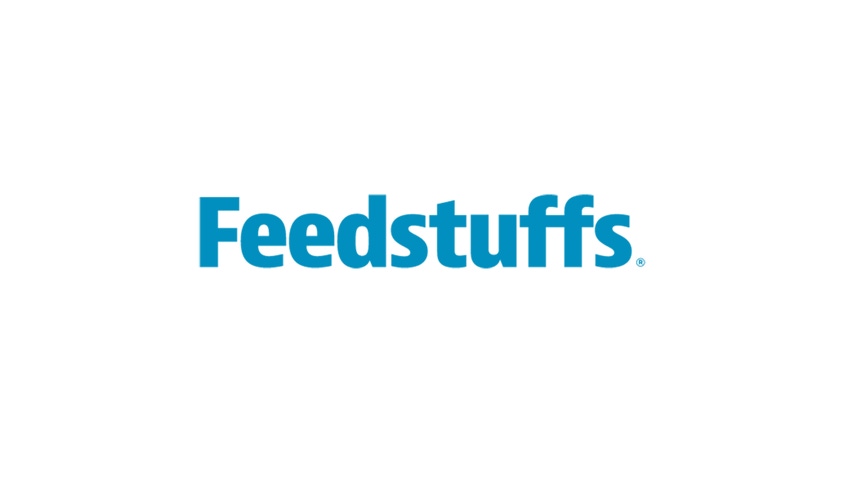 McDonald's released this week its 2016 fourth-quarter and full-year financial results, showing less-than-expected losses. Highlights included that the company's global comparable sales increased 2.7%, including positive comparable sales in the International Lead, High Growth and Foundational segments. The company also reported that consolidated revenues decreased 5% (3% in constant currencies) due to the impact of refranchising.
Results showed that consolidated operating income increased 5% (7% in constant currencies) and diluted earnings per share of $1.44 increased 10% (12% in constant currencies).
"Throughout 2016, we worked diligently to lay the groundwork for our long-term future. We focused on driving changes in our menu, restaurants and technology to deliver an enhanced McDonald's experience for our customers around the world," McDonald's president and chief executive officer Steve Easterbrook said. "We applied the necessary rigor and discipline to strengthen the company and our financial performance. Our efforts yielded a more streamlined and focused organization that generated solid fourth-quarter and full-year results, including our strongest annual global comparable sales growth since 2011, along with record franchisee cash flows in many of our major markets. I am confident that we're on the right path as we pursue our goal of being recognized by our customers as the modern, progressive burger company."
For the full-year results, McDonald's reported a 3.8% increase in global comparable sales, including positive comparable sales across all segments. Consolidated revenues decreased 3% (flat in constant currencies), and consolidated operating income increased 8% (11% in constant currencies).
The company reported diluted earnings per share of $5.44, up 13% (16% in constant currencies). Additionally, McDonald's said it returned $2.2 billion to shareholders through share repurchases and dividends in the fourth quarter and $14.2 billion for the full year, marking the successful achievement of its targeted return of $30 billion for the three-year period ending 2016.
Fourth-quarter comparable sales declined 1.3% in the U.S., reflecting the challenging comparison against the prior year's launch of the very successful All-Day Breakfast. Operating income for the quarter decreased 11% as the U.S. lapped a prior-year gain on the strategic sale of a unique restaurant property. Entering 2017, McDonald's U.S. said it will continue to focus on growing guest traffic.
Comparable sales for the International Lead segment increased 2.8% for the quarter, reflecting strong comparable sales growth across most of the segment, led by the U.K. Fourth-quarter operating income for the segment increased 1% (6% in constant currencies), fueled by sales-driven improvements in franchised margin dollars across most markets.
Fourth-quarter comparable sales increased 4.7% in the High Growth segment, led by strong performance in China and positive results across the entire segment. The segment's operating income rose 16% (18% in constant currencies), driven primarily by improved restaurant profitability in China, which benefited from recent value-added tax (VAT) reform.
The company said fourth-quarter comparable sales rose 11.1% in the Foundational markets, led by very strong performance in Japan and certain markets in Latin America, as well as solid results across the segment's remaining geographic regions. For the segment, which includes corporate selling, general and administrative (SG&A) and other costs, operating income increased for the quarter. These results primarily reflect a gain from the sale of McDonald's Singapore in connection with the company's refranchising initiatives, as well as improved performance in Japan.
"For McDonald's, 2016 was a year of purposeful change as we focused on the key elements of our turnaround plan: strengthening our business to drive long-term, sustainable growth by sharpening our focus on our customers, right-sizing our structure and putting the right talent in place to lead the company into the future," Eastbrook said. "I'm confident that we are well-positioned to transition to a longer-term focus in 2017. Our refranchising efforts and financial discipline will enable us to direct our capital and G&A resources towards new strategic opportunities to deliver on our long-term strategy. We look forward to providing further details on our strategy and financial targets later this quarter. As we begin the first quarter of 2017, we are mindful of the comparison we face against first-quarter 2016 results, which benefited from leap year, favorable weather and continued momentum from All-Day Breakfast in the U.S."
Stronger operating performance boosted results for the quarter and year, and the yearly results also benefited from higher gains on sales of restaurant businesses, mostly in the U.S., McDonald's said.
Both periods were impacted by the company's ongoing refranchising and G&A initiatives. In 2016, the quarter included $16 million of net pretax strategic credits consisting of a gain of $75 million from the sale of McDonald's Singapore to a developmental licensee, partly offset by restructuring charges, while the year included net pretax impairment and restructuring charges of $342 million. In 2015, the fourth quarter and year included net pretax strategic charges of $74 million and $307 million, respectively, primarily consisting of impairment and restructuring charges.
The company also noted that fourth-quarter 2015 results included a gain of $135 million from the strategic sale of a unique restaurant property in the U.S.
For the 2016 fourth quarter and year, the current and prior-year net strategic charges/credits did not have a significant impact on diluted earnings per share growth rates.
Foreign currency translation had a negative impact of 3 cents and 11 cents on diluted earnings per share for the quarter and year, respectively.
Subscribe to Our Newsletters
Feedstuffs is the news source for animal agriculture
You May Also Like
---