Major West Coast ports experiencing shutdowns
Major West Coast ports experiencing shutdowns
Biden Administration asked to mediate contract negotiations.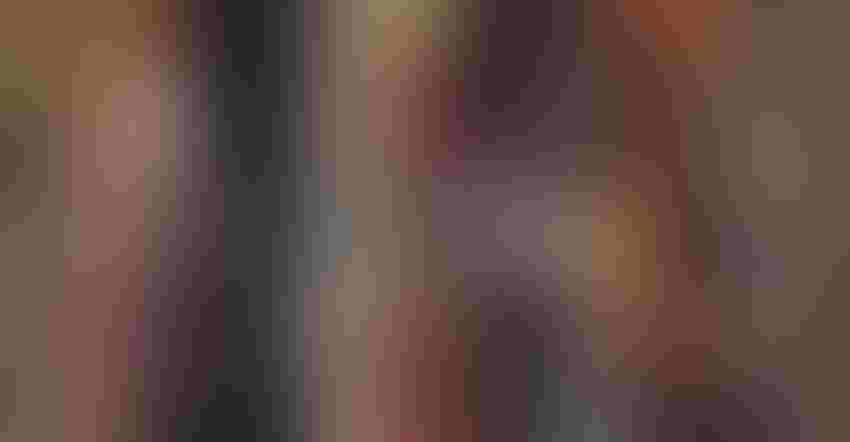 Halbergman/iStock / Getty Images Plus
A breakdown in longshore contract negotiations has led to work stoppages at major West Coast ports, effectively shutting down or delaying operations at the Port of Oakland, Port of Long Beach and the Port of Los Angeles. While some operations have resumed, the latest disruptions come as the International Longshore and Warehouse Union (ILWU) and the Pacific Maritime Association (PMA) have failed to reach and ratify a new labor agreement following more than a year of negotiations.
In a tweet Friday, PMA said similar work actions that shut down or severely impact terminal operations were also planned at Tacoma, Seattle, and Hueneme.
ILWU President Willie Adams said Friday that any reports that negotiations have broken down are false.
"We are getting there, but it's important to understand that West Coast dockworkers kept the economy going during the pandemic and lost their lives doing so," stated Adams. "We aren't going to settle for an economic package that doesn't recognize the heroic efforts and personal sacrifices of the ILWU workforce that lifted the shipping industry to record profits."
According to the ILWU, PMA member carriers and terminal operators made historic profits of $510 billion during the pandemic. Despite this, the percentage of ILWU wages and benefits continued to drop compared to PMA rising revenues.
The ILWU said it is committed to bargaining a contract that is fair and equitable, including wages and benefits that reflect the dedication of the ILWU workforce and its contributions to the shipping industry's success.
The collective bargaining agreement that the ILWU and PMA are negotiating covers more than 22,000 longshore workers at 29 U.S. West Coast ports. The previous agreement expired on July 1, 2022, and talks began on May 10, 2022.
On Monday, the National Retail Federation called on the Biden Administration to intervene.
"As we enter the peak shipping season for the holidays, these additional disruptions will force retailers and other important shipping partners to continue to shift cargo away from the West Coast ports until a new labor contract is established," said Senior Vice President of Government Relations David French. "It is imperative that the parties return to the negotiating table. We urge the administration to mediate to ensure the parties quickly finalize a new contract without additional disruptions."
Earlier this year, NRF organized a coalition letter to President Joe Biden that was signed by more than 230 associations, urging the administration to work with the parties to conclude their negotiations.
U.S. red meat exports significantly impacted
U.S. Meat Export Federation President and CEO Dan Halstrom said the impasse is a major concern for red meat exporters, especially those with chilled pork and beef departing the West Coast.
"The importance of the West Coast, especially for our chilled cargo going to Asia is paramount. It's the number one location for exporters to ship from. Key markets—chilled markets like Japan, Korea and Taiwan—will definitely be significantly impacted," Halstrom said.
If it was strictly frozen product affected, Halstrom explained that a short-term disruption would be minimal, but the shorter shelf life of chilled product is why West Coast ports are typically used. "We can switch some of this cargo to places like the Gulf and even the East Coast, but it'll be at much of a disadvantage when it comes to shelf life and marketability of U.S. products. So, shifting especially on a chilled side away from the West Coast is not a particularly good option."
Further, Halstrom said the post-COVID rebound in consumer demand in Asia is an opportunity the U.S. industry cannot afford to miss out on. "Every forecast has the foodservice business rebounding, getting back to normal, giving us that extra push. So, any kind of supply chain disruption from the West Coast would be very bad timing in terms of maximizing the value opportunity from North Asian markets."
The U.S. pork industry especially needs this value right now. One of the best returns on investment in the chilled pork business is exports to Asia, Halstrom explained, adding that it is paramount the situation get back to normal as soon as possible.
Subscribe to Our Newsletters
Feedstuffs is the news source for animal agriculture
You May Also Like
---