Land values to remain high
Land values to remain high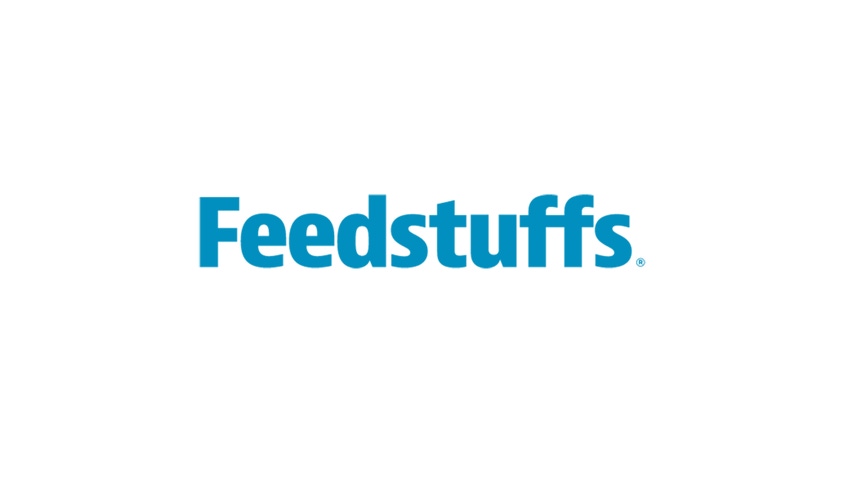 LOWER grain and livestock prices are a major factor in the current measured decline in land values.
Farm income has dropped 55% since 2013; however, the drop in income has so far not been accompanied by a drop in farmland values.
"Farmland values have, in many ways, defied expectations associated with lower crop values," said Nathan Kauffman, an economist who also serves as assistant vice president and Omaha, Neb., branch executive with the Federal Reserve Bank of Kansas City, Mo.
"The changes in crop values haven't been met with changes in land prices," he said. One of the major reasons is that there just hasn't been a lot of land on the market. In addition, he noted that how land prices fare depends very much on the quality of the land.
"It's not across the board," Kauffman said. "Very-high-quality land is fetching very good prices," but more marginal land is seeing some decreases. He added that while land prices have increased faster than rents, both have been slow to adjust to the decreases in crop prices.
A softer agricultural land market will continue in 2016, with values for high-quality land holding steadier while lower-quality land values decline, Farmers National Co., the nation's leading farm and ranch real estate company, reported. Still, despite lower land values scattered across many regions, land values in general will remain historically high when compared to long-term trends.
"Lower grain and livestock prices are a major factor in the current measured decline in land values," said Randy Dickhut, vice president of real estate operations for Farmers National. "As net farm income continues to fall from the 2013 peak, we expect to see this trend in many agricultural regions of the country."
Price stabilization will carry over into 2016 for some regions as landowners hold onto the high-value land. The supply of land available for sale increased slightly during the last quarter of 2015 but has remained lower than normal. The demand for agricultural land has turned a bit more cautious.
Farmers National statistics indicate positive long-term economic trends, even with the current softening of agricultural land values. The current land value trend may encourage new buyers to enter the market or existing investors to expand their portfolios.
"As the land market experiences a gradual decline, values remain much higher than just five to seven years ago due to the positive long-term demand for food and fiber," Dickhut said.
Regional differences
Land values in Michigan, Ohio, Indiana, Illinois, Missouri, Kentucky, Tennessee, Arkansas and Mississippi are lower than values seen in the past couple of years, but sporadic high-priced sales of high-quality land make up for that slight decline, according to Roger Hayworth, area sales manager for Farmers National in Lafayette, Ind.
"Values are down 7-10% from six months ago," Hayworth said. "The majority of land is still being bought by local landowners and farmers looking to add another 80-100 acres.
"If high-quality farmland is for sale in a popular county, there will be a lot of local competition, especially if it hasn't changed hands in 50-60 years and especially by neighboring farmers looking to expand. If it has been well maintained with proper drainage, tiling and or new irrigation equipment, then it sells well," he said. "Buyers will pay a premium to buy acres in an area they really want."
Hayworth said if commodity prices do not increase in 2016, there likely will be another slide in land values toward the end of the year.
The top prices in this region are in Illinois at $11,200 per acre, on average, for high-quality land, followed by Indiana with values of up to $9,000 per acre and Ohio at $7,300 per acre (Figure).
In general, Iowa saw an 8% decrease in the value of high-quality land in 2015, said Sam Kain, national sales manager for Farmers National based out of West Des Moines, Iowa. This trend toward lower prices was attributed to lower commodity prices, he noted.
"If you're thinking about selling land, be sure to expose it to all potential buyers. We saw sales toward the end of 2015 that went really well, that sold really high," Kain said. "The outlook for 2016 will depend upon how much land is put out on the market. There's still a strong demand for high-quality land, but with a small supply, the market should remain stable."
Cash rents have been under pressure in Iowa since 2014, gradually lowering as grain prices have fallen, Kain said. Farmers looking to expand their operations are helping spur strong land sales — as are investors. As prices drop a bit, more investors are expressing interest, he said.
Overall, agricultural land across Texas saw a 3% increase in land values for the first half of 2015, which then slowed slightly to a 2.8% average. The fact that most of the state escaped drought conditions in 2015 helped improve land quality as well as crops and grazing grounds.
In the northern Plains — a diverse region comprised of high-quality, tillable farmland, grassland and recreational property — high-quality land remains in demand, but many question if recent record-high grain prices will be seen again, said Brian Mohr, area sales manager for Farmers National in Garretson, S.D. Because of this uncertainty, Mohr said he sees more farmers buying only high-quality, high-producing land.
Top-quality land in South Dakota is drawing up to $8,000 per acre, while North Dakota's land prices are coming in at $6,000 and Minnesota at $7,800.
Volume:88 Issue:02
Subscribe to Our Newsletters
Feedstuffs is the news source for animal agriculture
You May Also Like
---