Labor issue has restaurant operators evaluating options
Labor issue has restaurant operators evaluating options
Labor and associated costs among greatest challenges facing nation's restaurant industry.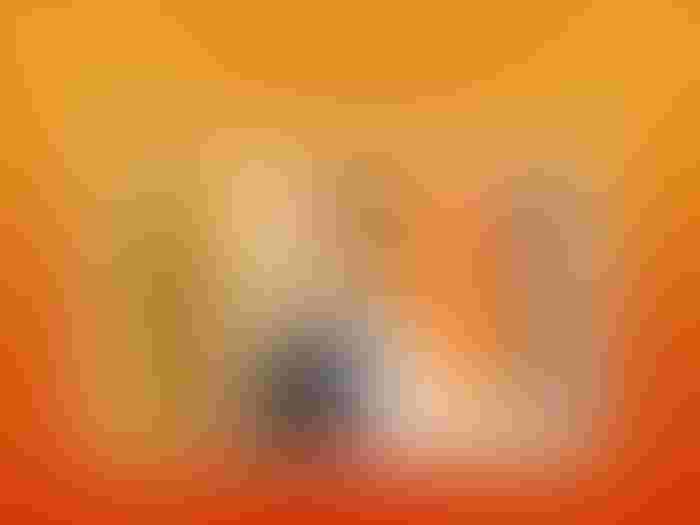 Labor and associated costs are among the greatest challenges facing the nation's restaurant industry. Both were topics of much conversation at the 2017 National Restaurant Assn.'s (NRA) annual show in Chicago, Ill.
Low unemployment in an industry that is growing and where jobs are being added at a strong clip, along with rising minimum wages, have converged to drive up labor costs for the foodservice industry in recent times. The pressure comes at a time when sales are weak, too. The result has foodservice operators closely evaluating new technology, home delivery, new input ordering options and the overall size of their establishments.
At the NRA show, it was said that labor is on a trajectory that is unsustainable. Possible solutions offered varied greatly, though.
Some operators are focused on a strategy aimed at keeping good employees from jumping ship. Others have turned to a two-week scheduling policy so employees know further in advance when they are scheduled to work. New "come as you are" policies no longer require workers to cover up tattoos and piercings. A lot of it comes down to showing respect for employees, operators said.
In addition, a number of companies have moved to implementing personality and leadership testing as part of their standard hiring procedure at the manager level. Hiring the right manager will increase store sales, and labor -- when a store is doing well -- generally stays in check. The average manager salary appears to be on the rise.
Some are trying out friendly reminders that involve such things as texting employees 30 minutes prior to their start time to remind them that they are scheduled to work.
On the technology side, adoption of kiosks and online ordering has been increasing. These systems do add efficiency but, in their early stage, often require giving customers an incentive, such as a free coffee or cookie, etc., to get them to give it a try.
Online ordering systems are becoming more popular but usually don't reduce the need for employees. Rather, these systems help by adding more to the bottom line. On average, online orders are $3 higher than when orders are called in to a store.
Rising labor costs also are influencing the size of restaurants. There is a shift toward more midsize buildings and away from larger spaces. In addition, because 61% of all restaurant visits are for takeout, the need for dine-in space is on the decline.
Much like consumers' increasing tendency to shop online rather than at retail stores, there has been a decline in restaurant visits in recent years, and especially over the past 12 months.
Operators noted that delivery can generate a flood of sales, but there is the issue of cost. In fact, the cost is extraordinary, and sales volume doesn't cover it all. Still, panel members said the pickup in sales is generally worth the cost.
Home delivery is an important consideration for the vast majority of restaurant chains for the simple reason that more consumers are staying home. The belief is that the only way to get them to eat a product is to bring it directly to them through services such as UberEats. A cultural shift to more convenience is taking place, and if retailers what to keep the business, they have to be there, several operators said. The question was raised, though, of whether delivery sales may simply be replacing ordinary takeout sales instead.
Subscribe to Our Newsletters
Feedstuffs is the news source for animal agriculture
You May Also Like
---