KORUS renegotiation talks get underway
KORUS renegotiation talks get underway
Agricultural groups hope focus in discussions will recognize positive benefits agricultural industry already seen.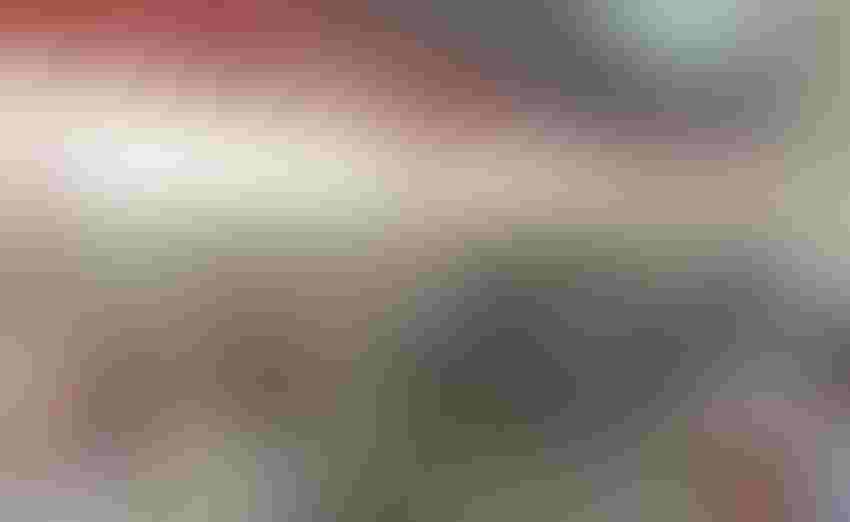 The U.S. and South Korea formally began an examination of the Korea-U.S. Free Trade Agreement (KORUS) during talks on Jan. 5 in Washington, D.C.
The U.S. delegation at the meeting will be led by Michael Beeman, assistant U.S. trade representative for Japan, Korea and the Asia-Pacific Economic Cooperation (APEC). The Republic of Korea delegation at the meeting will be led by Ms. Myung-hee Yoo, director general from the Ministry of Trade, Industry & Energy (MOTIE).
At the direction of President Donald Trump, in July 2017, USTR Ambassador Robert Lighthizer initiated talks to consider matters affecting the operation of KORUS, "including amendments and modifications to resolve several problems regarding market access in Korea for U.S. exports and, most importantly, to address the significant trade imbalance," USTR said. 
In 2017, the U.S. and Korea convened two specials sessions of the KORUS Joint Committee, which were held on Aug. 22, 2017 and Oct. 4, 2017. Following the two rounds of public hearings, the Korean government submitted to parliament its plan for renegotiating KORUS and announced that it is now ready to begin renegotiating.
For the U.S. to officially begin the renegotiation process, the Trump Administration must send a letter to Congress notifying lawmakers of its intention to launch KORUS talks in 90 days, hold two public hearings and disclose its goals for the renegotiation 30 days prior to the launch of the talks.
Emphasizing the benefits of KORUS to further solidifying and expanding exports is an important part of that discussion, the U.S. Grains Council noted.
"Korean consumers and traders recognize the United States as a leading origin for imported agricultural goods of good quality and value," according to a November 2017 "Global Agricultural Information Network" (GAIN) report by the U.S. Department of Agriculture's Foreign Agricultural Service (FAS)." It added that KORUS, which was "implemented in March 2012, coupled with ongoing recovery of the Korean economy, should generate greater export opportunities for American products in Korea in the coming years."
KORUS offered key market access provisions for U.S. feed grains and co-products, including immediate duty-free access for U.S. corn and sorghum exports. The agreement also includes a duty-free quota of 2,500 tons (nearly 115,000 bu.) for U.S. barley, which increases 2% each year while full tariffs are phased out, as well as important provisions offering increasing market access for beef, pork and poultry products.
"South Korea is already U.S. agriculture's fifth-largest export market," another FAS GAIN report, issued in December 2017, stated. "Still, the unique market dynamics between South Korean consumption and economic expansion, U.S. production cycles and the history of our bilateral relationship demonstrate the special value of the (Republic of Korea's) market for American agriculture."
Given the increasing number of Korea's trade agreements with other trading partners, the report adds that "even marginal real or future assumed tariff advantages can have an important impact on Korean buyers, especially those processing inputs into finished products for local consumption."
The Grains Council explained that Korea has existing free trade agreements with 52 countries and is also actively looking at trade agreements with both MERCOSUR (South America's trading bloc) and Russia, meaning the U.S.needs the market access KORUS provides in order to remain competitive in this market.
The National Pork Producers Council said it continues to urge the Administration to maintain zero-tariff treatment for U.S. pork exported to Korea, the industry's fifth-largest export market.
Colin Woodall, senior vice president of government affairs at the National Cattlemen's Beef Assn., noted that as discussions continue, it will be very important to maintain Korea as a trading partner, which is the number-two  export market for U.S. beef products in terms of value.
"As we talk about expanding our domestic herd, we need to be able to move product," he said.
Subscribe to Our Newsletters
Feedstuffs is the news source for animal agriculture
You May Also Like
---