Kansas delegation seeks CRP emergency haying
Kansas delegation seeks CRP emergency haying
Drought will likely remain in much of South and West, requiring producers in those areas to begin acting on contingency plans.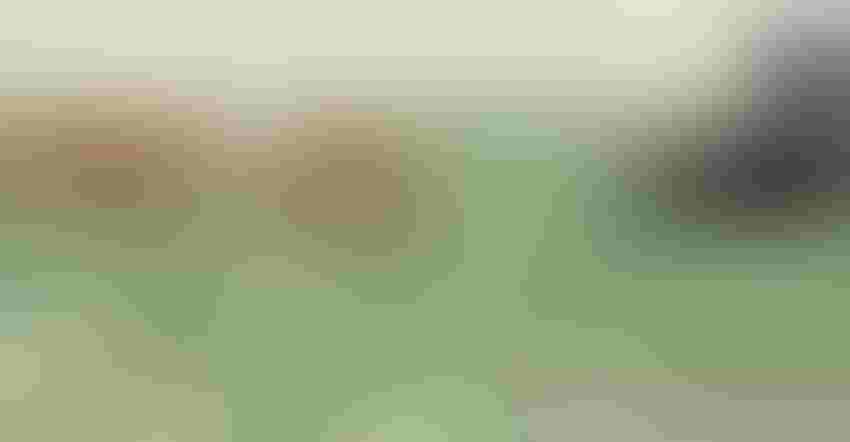 Kansas Gov. Jeff Colyer has made a drought declaration for all 105 counties in Kansas. The U.S. Department of Agriculture has designated more than 24 counties primary natural disaster areas. To aid farmers dealing with drought, the Kansas delegation is calling for emergency haying and grazing of Conservation Reserve Program (CRP) lands due to severe drought.
Senate Agriculture Committee chairman Pat Roberts (R., Kan.), Sen. Jerry Moran (R., Kan.) and Rep. Roger Marshall (R., Kan.) sent a letter to Agriculture Secretary Sonny Perdue detailing the need for additional forage.
Kansas has now experienced two consecutive seasons of wildfire and drought. This year, Kansas continues to suffer through a severe drought, as 57 counties across the state have already been designated D2 (severe) or D3 (extreme) drought levels, according to the U.S. Drought Monitor, which tracks droughts across the country.
The U.S. Drought Monitor report released March 15 found that extreme drought conditions covered almost 20% of the state, with severe drought covering 56% and moderate drought covering an additional 26%. Kansas is battling wildfires due to the dry conditions and high winds.
Colyer also requested that the Kansas state executive director of the Farm Service Agency and county executive directors urge USDA to consider permitting the use of acres enrolled in CRP for emergency haying and grazing. "Prompt consideration of this request is necessary since the primary nesting period in Kansas begins on April 15, and during that time, certain practices related to maintenance, haying and grazing on CRP land are restricted," the legislators wrote.
Preparing contingency plans
"Climatologists continue to forecast above-average temperatures and below-average precipitation across the southern U.S. for the next few months. Drought will likely remain in much of the South and West," Will Moseley, wildlife and fisheries consultant for the Noble Institute, noted.
Moseley recommended that farmers and ranchers in areas experiencing drought should have contingency plans in place now.
"Drought can cost you economically, emotionally and environmentally, especially when action is delayed. A plan will allow you to more easily make decisions later if your situation becomes more severe," he said.
As drought conditions continue, farmers and ranchers should consider taking immediate steps to help mitigate further impacts to their operations, such as buying hay while it is still available and culling cows. Historically, cattle prices decline and supplemental feed costs increase the longer drought persists.
"It is important that farmers and ranchers gather their information and take steps as soon as possible," Hugh Aljoe, director of producer relations for the Noble Research Institute, said. "Keeping close records and knowing production costs is important in making timely and effective management decisions."
For up-to-date drought management information, the Noble Research Institute has developed a special webpage at www.noble.org/drought to serve as a central source for resources to assist agricultural producers throughout this difficult situation.
Subscribe to Our Newsletters
Feedstuffs is the news source for animal agriculture
You May Also Like
---