Jury decides in favor of victim in California glyphosate trial
Jury decides in favor of victim in California glyphosate trial
Phase one completed of multi-district litigation challenging Bayer, owner of Monsanto.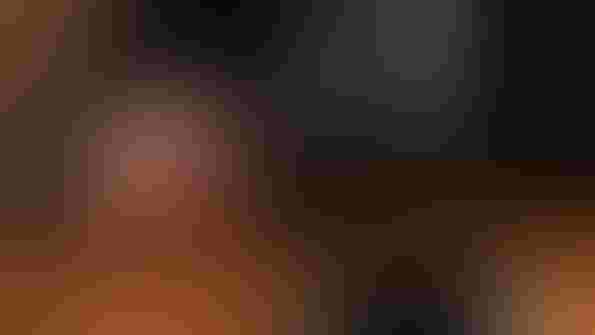 On Tuesday, a jury ruled in favor of Edward Hardeman, a California man who said his non-Hodgkin lymphoma cancer was caused by exposure to Bayer AG's Roundup or glyphosate.
Bayer previously purchased Monsanto for $63 billion and acquired the litigation as well. There are more than 11,000 U.S. lawsuits alleging that glyphosate causes cancer. In August, another California jury awarded Dewayne Lee Johnson, a former groundskeeper who regularly handled Roundup, $289 million in his case against Monsanto. The verdict was later reduced by the court to $78 million.  
This is phase one of the caseHardeman vs. Monsanto, a federal glyphosate trial conducted in multi-district litigation before Judge Vince Chhabria in the Northern District of California. The jury reached a decision in this first phase on causation but still must decide the question of liability in phase two before there is a final verdict in this case. 
"We are disappointed with the jury's initial decision, but we continue to believe firmly that the science confirms glyphosate-based herbicides do not cause cancer," Bayer said in a statement following the ruling.
Now, the case before the federal district court in San Francisco, Cal., will enter the second phase of the trial. Hardeman's lawyers will present evidence to the jury, including internal Monsanto documents, that could show that the company knew the dangers of Roundup and glyphosate and attempted to cover them up.
"We are confident the evidence in phase two will show that Monsanto's conduct has been appropriate and the company should not be liable for Mr. Hardeman's cancer," Bayer's statement added. "Regardless of the outcome, however, the decision in phase one of this trial has no impact on future cases and trials, because each one has its own factual and legal circumstances. We have great sympathy for Mr. Hardeman and his family, but an extensive body of science supports the conclusion that Roundup was not the cause of his cancer. Bayer stands behind these products and will vigorously defend them."
Bayer explained that Roundup products and their active ingredient, glyphosate, have been used "safely and successfully for over four decades worldwide and are a valuable tool to help farmers deliver crops to markets and practice sustainable farming by reducing soil tillage, soil erosion and carbon emissions." Regulatory authorities around the world consider glyphosate-based herbicides safe when used as directed. 
"Notably, the largest and most recent epidemiologic study – the 2018 independent, National Cancer Institute-supported, long-term study that followed over 50,000 pesticide applicators for more than 20 years and was published after the IARC [International Agency for Research on Cancer] monograph – found no association between glyphosate-based herbicides and cancer. Additionally, [the Environmental Protection Agency's] 2017 post-IARC cancer risk assessment examined more than 100 studies the agency considered relevant and concluded that glyphosate is 'not likely to be carcinogenic to humans,' its most favorable rating," Bayer added in its statement.
Bayer shares dropped more than 12% Wednesday after the ruling.
Bayer's full statement on the jury's verdict in California glyphosate multi-district litigation trial to be posted shortly. Link to follow. pic.twitter.com/ei9PWM02uV

— Bayer US (@BayerUS) March 19, 2019
Subscribe to Our Newsletters
Feedstuffs is the news source for animal agriculture
You May Also Like
---