JBS posts Q4 loss as it moves forward after scandals
JBS posts Q4 loss as it moves forward after scandals
Plans for IPO for subsidiary JBS Foods International in U.S. remain intact.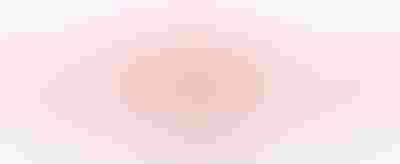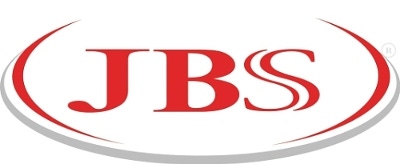 JBS S.A. continues to be affected by the scandals that emerged in 2016, posting a surprising net loss this week of 345.1 million reals during the fourth quarter of 2017. This compared to a net income of 708.1 reals in the fourth quarter of 2016. A pre-report Reuters consensus showed that analysts had expected fourth-quarter 2017 net income of 556.4 reals.
The company reported total net income during fiscal 2017 totaled 1.025 billion reals, up from 565.1 billion reals in fiscal 2016.
Net revenue in 2017 was 163.2 billion reals, down 4.2% from 170.4 billion reals in 2016. Specific to the fourth quarter of 2017, JBS posted a consolidated revenue of 42.7 billion reals, a 2.7% increase from the 2016 fourth quarter.
Earnings before interest, taxes, depreciation and amortization (EBITDA) were 13.2 billion reals in 2017, a 16.8% increase from 2016. EBITDA in the fourth quarter of 2017 totaled 3.2 billion reals, 2.7% higher than during the same period in 2016. 
"We are pleased with the excellent results we achieved in 2017," JBS S.A. global chief operating officer Gilberto Tomazoni said. "Performance underscores the success of our strategy to build a resilient, global food business with a diversified product portfolio. We remain well-positioned to benefit from favorable global protein demand trends and expect to continue to produce robust results for our stakeholders. The outstanding performance and ability to reduce leverage in a challenging year demonstrate the vitality of our overall business and justify our confidence in the future."
Improving transparency
Despite ongoing challenges associated with the scandals, José Batista Sobrinho, JBS global chief executive officer, noted in the results that the company made important steps to improve transparency in 2017, aiming to establish an industry standard for compliance.
"To accomplish this, we established a compliance department that acts independently, reports directly to the board of directors and is led by the newly appointed global head of compliance. We also implemented the 'Always Do it Right' compliance program to consolidate all of our compliance initiatives," Batista Sobrinho said.
Additionally, he said the company provided compliance and ethics training to all leadership and established a new whistleblower hotline, the JBS Ethical Line.
"We ended 2017 stronger and more united. I am very proud of everything that we are building and even more confident in our future. To those who have supported us throughout our history and to those who are a part of it, thank you very much," Batista Sobrinho stated.
Tomazoni said expectations for 2018 are very positive. "Even though we are facing challenges in Brazil, the expected performance in other business, mainly in the U.S., more than compensated. We have a very positive outlook for 2018 in the coming years," he said.
Plans for IPO remain
JBS executives also told Reuters that the company still plans to go public with an initial public offering (IPO) for subsidiary JBS Foods International B.V. in the U.S.
All of JBS operations will meet U.S. auditing and compliance requirements under the Sarbanes-Oxley Act, JBS management noted, which they said will move it step closer to an IPO.
"It is the best option to unlock value," JBS chairman and investor relations officer Jeremiah O'Callaghan said.
The company halted plans for the U.S. IPO of JBS Foods International in October 2016 due to the impact of the scandals.
O'Callaghan said JBS is still dealing with fallout from the plea deals struck by brothers Wesley and Joesley Batista, the company's former CEO and chairman, respectively, who admitted to bribing numerous Brazilian politicians. The two brothers were recently released from prison after serving approximately six months for insider trading and omitting information from the plea deal.
O'Callaghan also reported that JBS is conducting an internal investigation as part of a collaboration with Brazilian and U.S. authorities.
Subscribe to Our Newsletters
Feedstuffs is the news source for animal agriculture
You May Also Like
---