JBS concludes sale of Five Rivers, divestment program
JBS concludes sale of Five Rivers, divestment program
Buyer signs long-term contract to supply cattle to JBS in North America.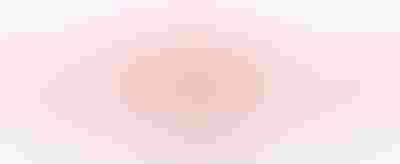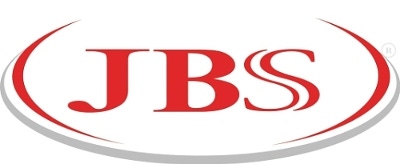 JBS S.A. announced March 16 that it has closed the sale of its Five Rivers Cattle Feeding feedlot operations in the U.S. to affiliates of Pinnacle Asset Management LP for approximately $200 million, including the market value of silage and grain inventories. Coupled with the acquisition of the Five Rivers U.S. assets, the buyer signed a long-term contract to supply cattle to JBS in North America.
Five Rivers Cattle Feeding is the largest cattle feeding operation in the world, with roots in the U.S. dating back to the 1920s. The transaction includes 11 feedyards across Arizona, Colorado, Idaho, Kansas, Oklahoma and Texas with a feeding capacity of more than 900,000 head of cattle, plus a long-term agreement to supply cattle to JBS USA beef processing plants.
When it announced the sale, JBS said the current Five Rivers management team -- led by president and chief executive officer Mike Thoren -- would remain in place to ensure business continuity and to build upon Five Rivers' strong track record of innovation and stewardship.
"With the closing of the sale of Five Rivers U.S., JBS concludes a successful implementation of its divestment program, which helped to significantly deleverage and improve the company's liquidity," Jeremiah O'Callaghan, investor relations officer for JBS, stated.
The divestment program, expected to raise approximately 6 billion reals ($1.8 billion), was announced June 20, 2017, after the company became embroiled in numerous scandals. It added to the already announced 1 billion reals raised from the sale of beef operations in Argentina, Paraguay and Uruguay to Pul Argentina S.A., Frigomerc S.A. and Pulsa S.A., respectively -- entities controlled by Minerva S.A. -- for a total of $300 million.
Assets involved in the divestment program included: (1) the sale of JBS's 19.2% shareholding interest in Vigor Alimentos S.A., (2) the sale of its shareholding interest at Moy Park and (3) the sale of the Five Rivers Cattle Feeding assets and farms. Grupo Lala purchased Vigor Alimentos S.A. in October 2017 for $1.1 million reals ($341 million), $786 million reals ($241 million) of which JBS received. Moy Park was acquired by JBS subsidiary Pilgrim's Pride in September 2017 in a transaction valuing the equity interest of Moy Park at approximately $1.0 billion (or approximately £790 million, based on a 1.31 exchange rate as of Sept. 8), implying an enterprise value of approximately $1.3 billion (or approximately £1.0 billion).
Subscribe to Our Newsletters
Feedstuffs is the news source for animal agriculture
You May Also Like
---