Japan, U.S. launch trade talks
Japan, U.S. launch trade talks
Agriculture industry sees beef and wheat as great market opportunities under Japan free trade agreement.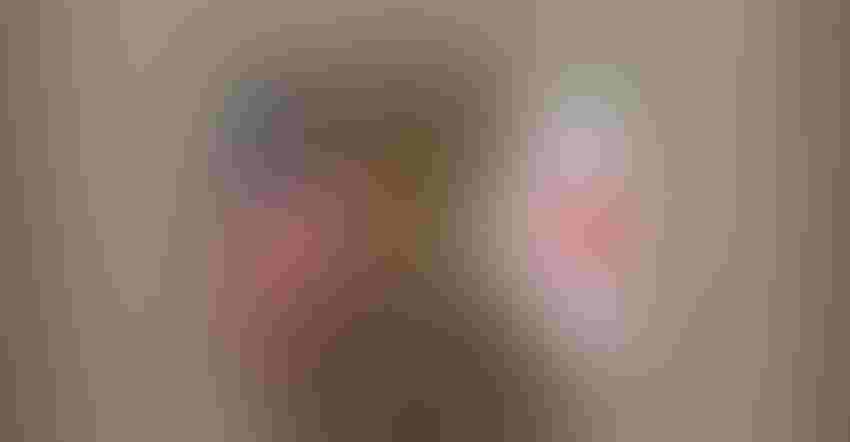 The White House announced Wednesday that the U.S. and Japan soon will begin trade talks. Since President Donald Trump came into office and withdrew from the Trans-Pacific Partnership (TPP), calling instead for a trade agenda focused on bilateral trade agreements, agricultural groups have been pushing for a bilateral with Japan.
In 2017, the U.S. exported nearly $12 billion in agricultural products to Japan, making it our fourth-largest destination.
The Asian nation is the U.S. pork industry's number-one value market, importing more than $1.6 billion of U.S. pork in 2017. Japan is also the top export market for U.S. beef producers, accounting for nearly $1.9 billion in U.S. beef sales in 2017.
Agriculture Secretary Sonny Perdue said, "Achieving high-standard trade agreements is a top priority for American agriculture, and the announcement of the beginning of negotiations for a U.S.-Japan trade agreement is an important step in that process. This is welcome news, since we know that export income is critical to the financial health of agriculture and is a key contributor to rural prosperity. Japan is an important customer for our agricultural products, and we look forward to the great potential this breakthrough represents."
Senate Agriculture Committee chairman Pat Roberts (R., Kan.) noted that there is a great deal of potential to continue to grow the Japanese market, particularly for wheat and beef. "At a time when rural America is in a rough patch with low prices and uncertain trade markets, this announcement is positive news," he said in a statement.
American Farm Bureau Federation president Zippy Duvall said, "This affirmation by both nations to enter negotiations bodes well for the future and indicates the tide is turning for the better on agricultural trade.
"Despite substantial tariffs that limit our farmers' and ranchers' potential to access Japan's food and agriculture markets, in 2017 Japan was the fourth-largest market for our agricultural goods. There is great potential for our farm exports in Japan if we remove Japanese trade barriers. Now that there is increased competition for the Japanese market due to Japan's trade agreements with other nations, there is an urgent need to hammer out a trade agreement between our two nations," Duvall said. 
The Comprehensive & Progressive Agreement for Trans-Pacific Partnership (TPP minus the U.S.) is expected to be finalized in early 2019. The hope is that a bilateral deal with Japan can provide the U.S. with many of the same potential benefits as TPP, despite not being party to the current agreement.
National Cattlemen's Beef Assn. (NCBA) president Kevin Kester said U.S. beef currently faces a massive 38.5% tariff in Japan. TPP was seen as an opportunity to level the playing field with other members of the agreement, including Canada and Australia.
"NCBA has been a strong advocate for a bilateral trade deal between our nations and looks forward to working closely with the Trump Administration to secure increased market access for our industry," Kester said. "The faster negotiations conclude, the faster U.S. producers can provide more Japanese consumers with the high-quality beef they demand."
On the pork side, the U.S. pork industry's biggest competitor -- the European Union -- recently concluded negotiations for a free trade agreement with Japan. That deal is set to become effective early next year.
"This is very positive for the U.S. pork industry, and it comes at a time when pork producers were having concerns about losing market share in Japan," National Pork Producers Council president Jim Heimerl said of the U.S.-Japan news. "Japan has been our top export market for years, so it's good that the Administration wants to solidify the relationship with that important economic and geopolitical ally."
Over the years, Japan has purchased more U.S. wheat than any other country but also imports wheat from Canada and Australia, which are members of TPP with Japan. Once ratified, this agreement will include a gradual reduction of Japan's effective tariffs on milling wheat imported from TPP member countries.
"While U.S. wheat farmers have excellent and long-standing relationships with Japanese millers, the higher tariffs on U.S. wheat would force them to purchase significantly more Canadian and Australian wheat within a few years of the new agreement's implementation. That is a result no U.S. wheat grower can afford, and we are hopeful that the Administration will address this problem as an early achievement in the negotiations," the U.S. Wheat Associates (USW) said in a statement following the news.
USW said it also appreciates the emphasis on fair and rules-based trade. "These negotiations are a positive sign that the United States is again moving toward a comprehensive agreement with Japan and, hopefully, with other countries in the Pacific region and around the world. That would benefit U.S. agriculture and the entire U.S. economy," USW said.
Duvall added that this mutual agreement will address key trade issues that should create additional opportunities down the road and could lead to wider cooperation at the global level that includes the EU. "The United States is the world leader in agricultural exports, and this is a key development for U.S. farm exports at a time when we desperately need this kind of good news," Duvall said.
Subscribe to Our Newsletters
Feedstuffs is the news source for animal agriculture
You May Also Like
---