Iowa votes against changes in approving CAFO sites
Iowa votes against changes in approving CAFO sites
DNR commission votes down petition to change Iowa's master matrix permitting process for large confined feeding operations.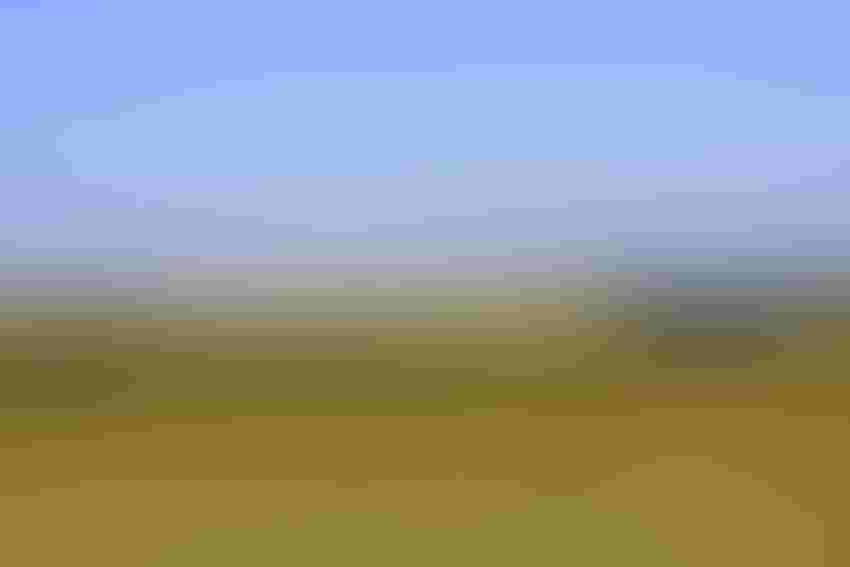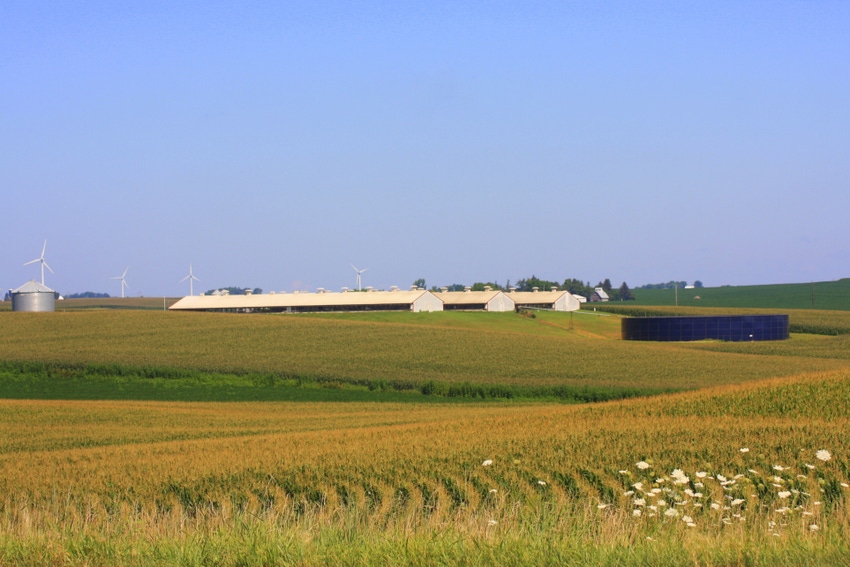 DarcyMaulsby/iStock/Thinkstock
Iowa's Environmental Protection Commission (EPC) voted Sept. 18 before a packed crowd to deny a rule-making petition filed by Iowa Citizens for Community Improvement and Food & Water Watch to strengthen the master matrix – a scoring system established 15 years ago in Iowa for evaluating the site of permitted confinement concentrated animal feeding operations (CAFOs).
Producers in counties that have adopted the matrix must meet higher standards than other permitted facilities. Before they can be approved for construction, they must earn points on the master matrix for choosing sites and using practices that reduce adverse impacts on the environment and the community. To pass the master matrix, producers must have 50% (440 points minimum) of the total score and at least 25% of the available points in each of the three subcategories of air, water and community impacts.
The petition had sought a higher minimum passing score, requiring applicants to earn more points to obtain a permit. Petitioners argued that the matrix developed by the Iowa Department of Natural Resources (DNR) has proved so easy to pass that it has amounted to little more than a rubber stamp. "Applicants only need to satisfy enough of the listed criteria to obtain 50% of the available points – an 'F' by most standards. DNR records show that only 2.2% of applications have been denied since the master matrix was created in 2002," the petitioners said.
The petition also sought to make revisions to the point structure to incentivize practices that prevent or mitigate pollution. New criteria was also sought that would consider more environmental factors, such as unique topography and existing water pollution impairments. It also eliminated criteria that does not provide meaningful environmental or community benefits.
The denial was based on a recommendation by DNR, the agency overseen by the Iowa EPC. A DNR analysis found that it would be extremely difficult for applicants to score high enough to qualify for a permit under the proposal.
Iowa agricultural groups agreed that the proposal would not have feasibly provided an opportunity for anyone to achieve a satisfactory rating and would have resulted in a moratorium. EPC's decision was supported by the Iowa Farm Bureau Federation (IFBF), Iowa Cattlemen's Assn., Iowa Corn Growers Assn., Iowa Pork Producers Assn. (IPPA), Iowa Poultry Assn., Iowa Soybean Assn. and Iowa Turkey Federation.
A statement to Feedstuffs from IFBF noted that Iowa law requires that the master matrix "be structured to ensure that it feasibly provides for a satisfactory rating" and that it "include criteria presented in the form of questions that may be readily scored according to ascertainable data and upon which reasonable persons familiar with the location of a proposed construction site would not ordinarily disagree."
IFBF said, "We agree with the DNR's analysis that the proposal to change the master matrix did not meet the law's requirements."
Tyler Bettin, IPPA state public policy director, added that case law has established that when a statute is interpreted for an extended period of time without change by the legislature, there is a presumption of legislative acceptance of the interpretation. "Therefore, any attempt to make substantive changes to the matrix or establish a work group to review such changes should be directed by legislative intent as it was in 2002," he said. "Non-substantive changes should, likewise, be addressed through DNR regulatory review processes."
Bettin said IPPA was strongly opposed to the petition because it was an "unreasonable attempt to subvert the legislative and collaborative process by which the matrix was originally created and would have imposed a moratorium on farms larger than 1,000 animal units in Iowa without legislative intent."
Attendees at the meeting who were in favor of the petition vowed to continue pressuring EPC, DNR, Iowa Gov. Kim Reynolds and the Iowa Legislature to "crack down on the factory farm industry and finally address Iowa's growing water crisis." Following the EPC meeting, Iowa Citizens for Community Improvement members delivered letters to speaker of the House Linda Upmeyer, Senate majority leader Bill Dix and Reynolds putting them on notice to take action during the 2018 legislative session.
"It's clear: The master matrix is broken. In the face of more inaction by Iowa DNR, it is the duty of Iowa's elected officials to stand with everyday people," the letters said. "We need a farm and food system that works for farmers, workers, eaters and our environment  – not just industrial ag's bottom line."
IPPA said it believes the master matrix continues to be effective in its original intent to create a menu of options for CAFOs to go above and beyond state regulatory requirements. Bettin added that Iowa farmers are always making improvements and investing in new technologies, research and outreach to grow and manage their farms responsibly. IPPA has funded and continues to fund significant research on odor control, water quality and many other issues.
Farmers work with professional consultants to evaluate possible locations and prepare their permit applications to make sure they meet the current regulations and a satisfactory rating in the master matrix for those counties that have chosen to adopt these extra regulations. "Over the past 15 years, among other changes, livestock farmers have adjusted their building design and management practices to reduce odor impacts on neighbors, added landscaping to their barns, increased their yard space to reduce wear on the road and inject or incorporate almost all of their manure with the soil to improve soil quality," IFBF said.
Subscribe to Our Newsletters
Feedstuffs is the news source for animal agriculture
You May Also Like
---