Iowa State researchers look for avian flu in small birds, rodents
Iowa State researchers look for avian flu in small birds, rodents
About 450 small animals were captured tested for presence of influenza A virus, but no sign of virus was found.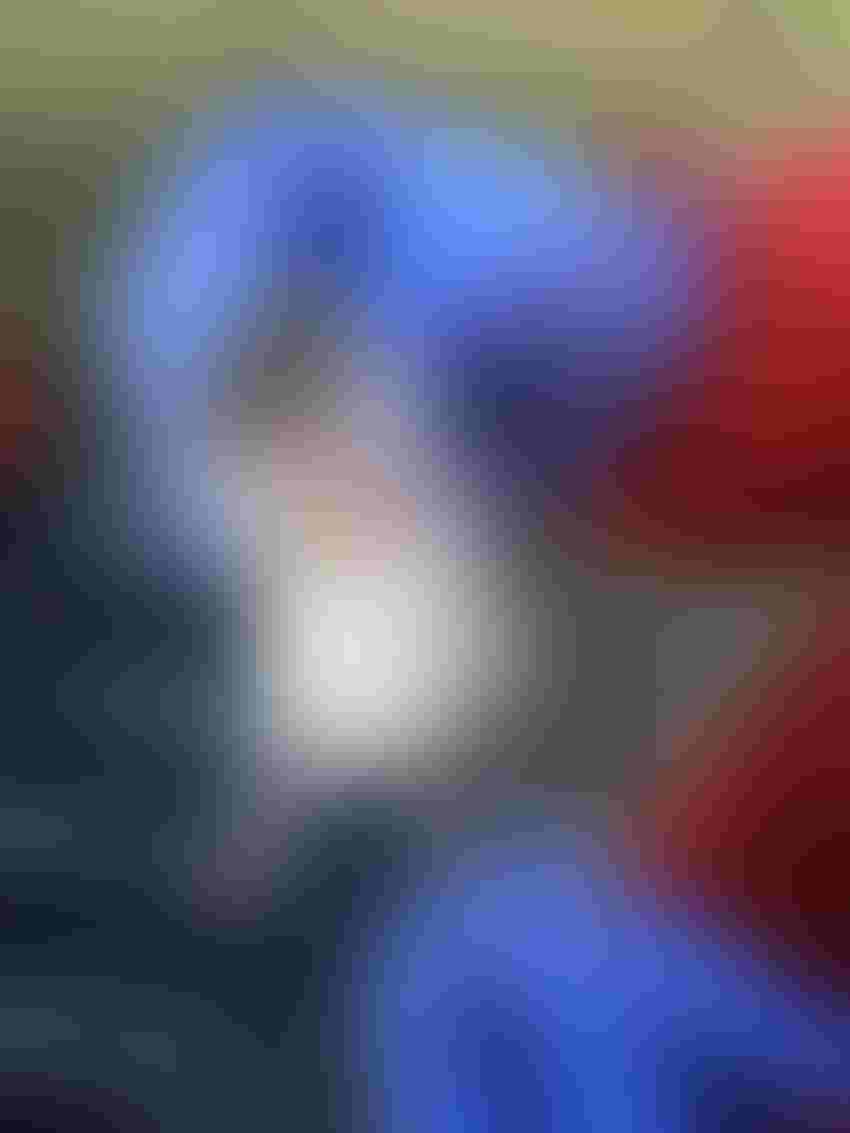 About 450 animals at wetlands and near poultry facilities were tested for the presence of the influenza A virus.
Photo: Iowa State University.
Iowa State University research found no evidence that small wild birds and rodents were possible sources of the avian influenza virus that decimated Iowa poultry flocks in 2015.
Jim Adelman, an assistant professor in natural resource ecology and management, and Dr. Kyoung-Jin Yoon, professor of veterinary diagnostic and production animal medicine, were the co-principal investigators who studied wild birds and rodents around poultry operations to see if they carried the virus or had been exposed to it. A paper on the project was published recently by PeerJ.
Avian influenza is caused by Type A influenza viruses that exist naturally in populations of waterfowl and shorebirds and can somehow occasionally move from these wildlife to domesticated animals.
The avian influenza epidemic in 2015 occurred in facilities practicing strict biosecurity controls, which opened the possibility of alternative infection sources like small songbirds and mammals, the researchers said. In Iowa, more than 30 million chickens had to be destroyed during the epidemic, which had an estimated economic impact of at least $1.2 billion.
The study captured about 450 animals at wetlands and near poultry facilities and tested them for the presence of the influenza A virus but found no sign of the virus based on genetic tests. Most of the animals also were tested for antibodies against influenza A, and none were found positive.
Although several species were captured at wetland and poultry sites, the overall community structure of wild species differed significantly between these types of sites. In contrast, 83 out of 527 waterfowl sampled by the U.S. Department of Agriculture tested positive for influenza A.
"These results suggest that even though influenza A viruses were present on the Iowa landscape at the time of the sampling, small wild birds and rodents were unlikely to be frequent bridge hosts," Adelman said.
"My co-investigators and I were surprised at first by these results, as we expected that we would see some positive birds, such as sparrows, based on literature," Yoon said. However, "we were also a little relieved to learn that these terrestrial wild birds may not be a major vector of the virus. I was less surprised by the observation that none of the wild rodents were positive, as we have had years of conflicting reports in the literature."
Yoon has been involved in other studies, including a project at Iowa State looking at possible transmission of the virus through contaminated feed -- a study that also was funded by the Egg Industry Center at Iowa State.
"The Egg Industry Center is well-positioned to provide funding for timely research on avian influenza and the other important issues facing the U.S. egg industry," said Honwgei Xin, center director and assistant dean for research in the Iowa State College of Agriculture & Life Sciences.
More information on this project and others funded by the Egg Industry Center is available at www.eggindustrycenter.org/research.
Subscribe to Our Newsletters
Feedstuffs is the news source for animal agriculture
You May Also Like
---