Interior Secretary Zinke quickly gets to work
Interior Secretary Zinke quickly gets to work
Executive orders expand access to America's public lands for outdoor recreation.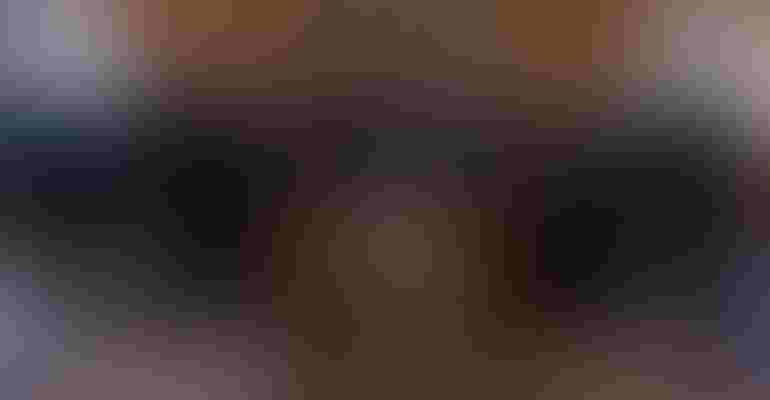 Secretary Zinke was joined by representatives from the Congressional Sportsmen's Foundation, National Shooting Sports Foundation, Boone and Crockett Club, Wild Sheep Foundation, Theodore Roosevelt Conservation Partnership, National Rifle Assn., Safari Club International, National Wild Turkey Federation, Archery Trade Assn., Association of Fish and Wildlife Agencies, American Recreation Council, Pheasants Forever, Ducks Unlimited, Sportsmen for Fish and Wildlife, Mule Deer Foundation, National Wildlife Federation, Wildlife Management Institute, American Sportfishing Assn., and National Marine Manufacturers Assn.
Dept. of Interior
On his first day on duty March 2, Interior Secretary Ryan Zinke issued two secretarial orders that expand access to public lands and increase hunting, fishing and recreation opportunities nationwide. These orders deliver on promises made by both President Donald Trump and Zinke to expand access to America's public lands.
The action was hailed by representatives from sportsmen, conservation and recreation organizations. 
"Outdoor recreation is about both our heritage and our economy. Between hunting, fishing, motorized recreation, camping and more, the industry generates thousands of jobs and billions of dollars in economic activity," said Zinke. "Over the past eight years, however, hunting and recreation enthusiasts have seen trails closed and dramatic decreases in access to public lands across the board. It worries me to think about hunting and fishing becoming activities for the land-owning elite. This package of secretarial orders will expand access for outdoor enthusiasts and also make sure the community's voice is heard." 
Order 3346 overturns the lead ammunition and fishing tackle ban on Fish & Wildlife Service lands, waters and facilities. The second order, 3347, advances conservation stewardship, improves game and habitat management and increases outdoor recreation opportunities by directing bureaus and agencies to immediately identify areas where recreation and fishing can be expanded. The order also requests the Wildlife & Hunting Heritage Conservation Council and Sport Fishing & Boating Partnership Council to provide recommendations on enhancing and expanding access on public lands and improving habitat for fish and wildlife.
Dale Hall, Ducks Unlimited chief executive officer, said the early actions by Zinke are a clear indication that sportsmen and women around the country will have a voice at the Department of Interior. "Providing places for all Americans to hunt, fish and recreate is vitally important, as hunters and anglers are North America's greatest conservationists. I want to thank Secretary Zinke for his strong commitment and look forward to working him in his new capacity at the Department of Interior," Hall said.
Zinke was confirmed with bipartisan support by the Senate on March 1, with a vote of 68 to 31. Before joining the Department of Interior, Zinke came to Congress in January 2014 after a 23-year career with the U.S. Navy. In 2008, he was elected as a state senator in Montana, where he led the chamber's Education & Cultural Resources Committee. During his tenure in Congress he has served as a member of the House Natural Resources Committee and has been a strong advocate of keeping public lands open to public use, as well as funding for the Land & Water Conservation Fund, an important conservation program.
In a letter to others in the department, Zinke outlined his priorities as he begins his tenure at the agency.
He plans to prioritize the estimated $12.5 billion in backlog of maintenance and repair at the national parks. "The President is committed to a jobs and infrastructure bill, and I am going to need your help in making sure that bill includes shoring up our nation's treasures."
Zinke also said he wants to increase employee morale and ensure those on the front lines have the right tools, resources and flexibility to make the decisions to do their job.
He also said sovereignty needs to mean something. "I will do everything in my power to ensure respect in the sovereign Indian Nations and territories ... My commitment to the territories and Nations is not lip service," he said, explaining he is an adopted member of the Assiniboine-Sioux and has introduce legislation to protect tribal needs.
Subscribe to Our Newsletters
Feedstuffs is the news source for animal agriculture
You May Also Like
---