INSIDE WASHINGTON: Trade, SNAP hijack forward progress on farm bill
INSIDE WASHINGTON: Trade, SNAP hijack forward progress on farm bill
House Republicans push work requirements for food stamps, while Sen. Roberts said special payments to aid farmers in trade fallout complicate discussions.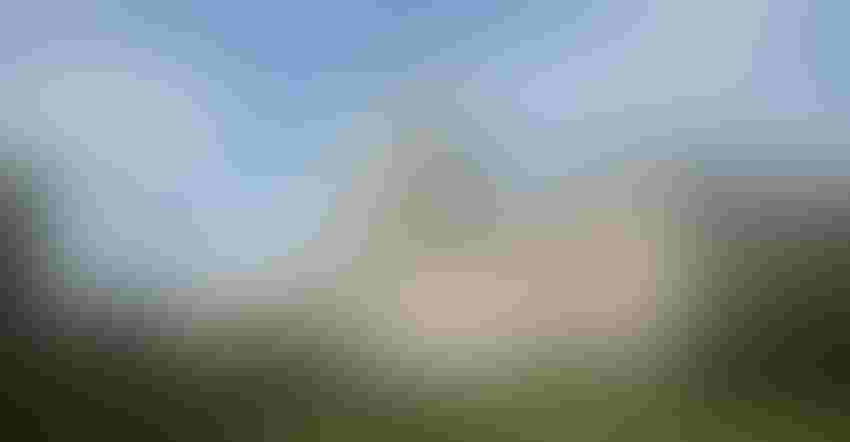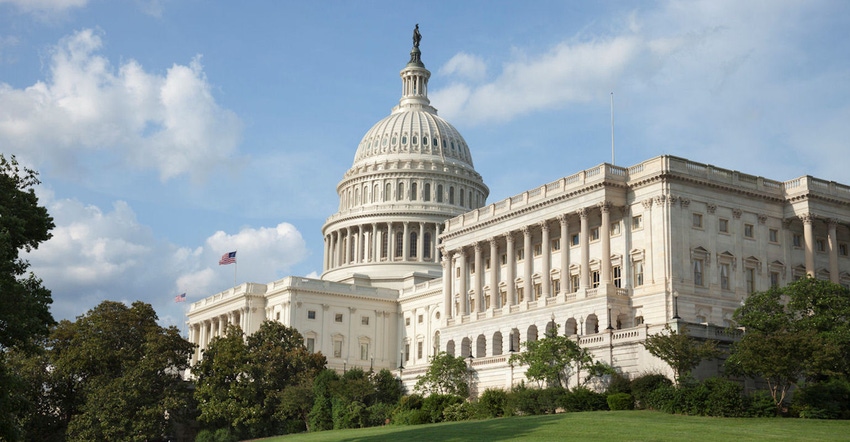 Farmers have come to depend on the safety net provided by the farm bill. With all the negative trade talk and threats of retaliation lately, the need for government support is even greater. However, the hope of passing a farm bill yet this year ahead of the current bill's September 2018 expiration continues to look like an uphill battle.
Originally, the House was set to mark up its farm bill proposal this week. That blew up in the middle of the prior week after a meeting between House Agriculture Committee chairman Mike Conaway (R., Texas) and ranking member Collin Peterson (D., Minn.) revealed that they were at odds over the details of the Supplemental Nutrition Assistance Program (SNAP).
It appears that party politics have re-entered the farm bill discussions. It's no secret that there are not enough Republican supporters across the board in the House to pass the farm bill, so it's essential to garner significant bipartisan support in not just the House but the Senate as well as.
Democrats oppose stern work requirement changes that would alter the benefits for approximately 8 million SNAP recipients. As you may recall, work requirements for food stamp recipients were a sticking point during the last go-around. Conaway held a plethora of hearings following the last debate in order to craft the right policy, not just any policy that fit the pocketbook. That brings up the question of how the same proposal has again found its way into the Republican farm bill.
Interestingly, the day following the breakdown of talks, the U.S. Department of Agriculture's Economic Research Service released an annual report ("The Food Assistance Landscape: FY 2017 Annual Report," by Victor Oliveira) that used preliminary data from USDA's Food & Nutrition Service to examine trends in U.S. food and nutrition assistance programs through fiscal 2017.
The report notes, "Spending for USDA's 15 domestic food and nutrition assistance programs totaled $98.6 billion in (fiscal) 2017, 4% less than in the previous fiscal year and almost 10% less than the historical high of $109.2 billion set in (fiscal) 2013."
The Center on Budget & Policy Priorities also released a paper ("Most Working-Age SNAP Participants Work, But Often in Unstable Jobs," by Brynne Keith-Jennings and Raheem Chaudhry) stating that, "While most participants work in a given month while they receive SNAP, even more work within a year. Among non-disabled adults participating in SNAP in a particular month in mid-2012, 52% worked in that month, but about 74% worked at some point in the year before or after that month (a period of 25 months). Rates were even higher counting work among other household members: over 80% of SNAP households with a non-disabled adult, and 87% of households with children and a non-disabled adult, worked in this 25-month period. The increased work rate over time demonstrates that joblessness is often a temporary condition for SNAP participants."
In a March 20 statement, Peterson said, "The Democrat members of the agriculture committee are unanimous in their opposition to the extreme, partisan policies being advocated by the majority. This opposition will not change."
The delay means the House Agriculture Committee's markup will have to wait until after April 10, when Congress returns from a two-week recess.
Meanwhile, on the Senate side, Senate Agriculture Committee chairman Pat Roberts (R., Kan.) and ranking member Debbie Stabenow (D., Mich.) have been working on their own package. They both realize that a partisan farm bill has no way of passing in the Senate.
In addition, during a Senate Finance Committee hearing with U.S. Trade Representative Robert Lighthizer, Roberts said they've talked about some kind of relief for farmers on a case-by-case basis to aid those producers affected by trade retaliation measures. He joked that it could be called the Trump Tariff Payment (TTP) instead of the Trans-Pacific Partnership (TPP).
"We're in a dire fix," Roberts said during the hearing. "We're trying to write a farm bill here with a backdrop of severe budget limitations, and we know we have to do that, but if we have to go down the road with special payments in regard to retaliations, that just adds another dust-up right before the farm bill."
Lighthizer said the conundrum is that global trading partners continue to take advantage of the U.S. He said although it's out of his lane to decide what remedies can assist producers domestically, "We have to decide the extent to which we retaliate and extent to which Congress, in its wisdom, decides there should be programs to deal with this situation where people are unfairly targeted."
Soybean farmers are the biggest target in retaliation for tariffs on Chinese goods, as they export $14 billion worth annually to China. American Soybean Assn. president and Iowa farmer John Heisdorffer said the actions being taken could cost farmers their livelihood.
"Farm incomes are down nearly 50% from 2013. There is a real struggle in agriculture to keep everything going right now. It's extremely frustrating to have the Administration taking aim at our largest trading partner," he said.
Subscribe to Our Newsletters
Feedstuffs is the news source for animal agriculture
You May Also Like
---