Inside Washington: On-time farm bill will be difficult goal
Inside Washington: On-time farm bill will be difficult goal
House bill out of the gate with deeply entrenched partisan politics and could derail successful 2018 efforts.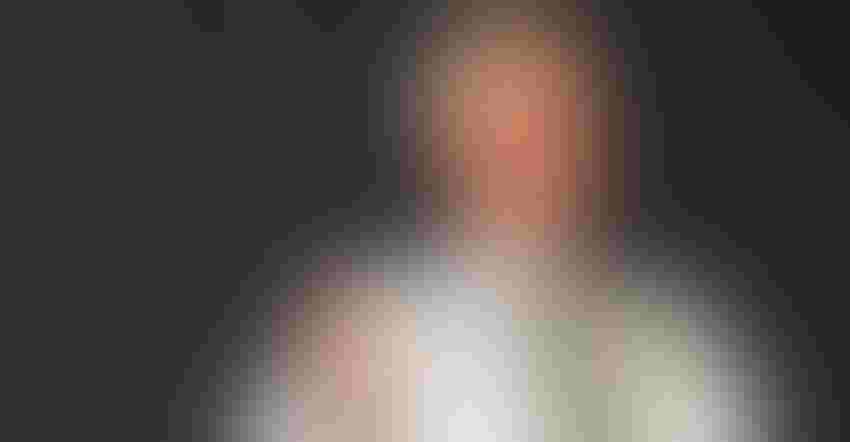 Rep. Collin Peterson (D., Minn.) speaks about issues with the House-proposed farm bill.
John Vogel
The need to pass a farm bill ahead of September 2018 did not sneak up on anyone. Yet, despite everyone from President Donald Trump to the House and Senate agriculture leaders saying they want to deliver an on-time farm bill, that could definitely now be in jeopardy.
Bipartisan cooperation is the way farm bills typically get done. Budget hawk Republicans often vote against expensive farm support, so Democrats and those who support nutrition assistance often step in to counter those votes.
House Agriculture Committee chairman Mike Conaway (R., Texas) officially released his farm bill proposal Thursday, and it appears that he's okay with alienating his Democrat colleagues. Earlier this week, committee ranking member Collin Peterson (D., Minn.) said he had six weeks of "negotiations" with majority staff to try to fix the nutrition title in a way that would find Democrat support.
"If they can't work with me, I don't know who they can work with," Peterson said. "If they would get real on the food stamp stuff, I think we'd be able to work this out and get this done. What they're doing is not going to fly."
After 23 hearings in the House on the nutrition title, Peterson said not a single thing recommended in those hearings was included in the nutrition title changes. He said he could see 25-26 Democrats on the floor coming behind him for support of needed changes to the nutrition title.
It appears that Republicans may have a top-down desire to see work requirements added to the farm bill.
The U.S. Department of Agriculture administers 15 food and nutrition programs that total nearly $100 billion annually in spending.
Trump signed an executive order on Tuesday titled, "Reducing Poverty in America by Promoting Opportunity & Economic Mobility," which calls for lifting American citizens from welfare to work, from dependence to independence and from poverty to prosperity.
The Supplemental Nutrition Assistance Program (SNAP) alone is responsible for $70 billion each year. In 2016, more than 16 million able-bodied adults were enrolled in SNAP. "We can and we must do a better job of moving these individuals to self-sufficiency," a statement from Agriculture Secretary Sonny Perdue said.
Peterson argued that the changes to SNAP will make it a work program rather than a feeding program.
Peterson also has concerns on how a farm bill supported only by Republicans will pan out on the floor for many of those controversial amendments on payment limits, sugar, dairy and crop insurance policy.
"If we get a situation where we lose sugar or crop insurance on the floor, the bill will be dead. I'm not sure it will be conferenced," Peterson said. He also warned that if or when a more palatable farm bill does come to the floor, it might be even easier for those same votes to go against those harmful policy changes.
He concluded, "Breaking up the long-standing, bipartisan, urban/rural farm bill alliance is a dangerous and unproductive step that will only sow division and jeopardize both this and future farm bills."
A bipartisan bill on the Senate side is progressing as normal, and first drafts could be rolled out in the next several weeks. Senate Agriculture Committee chairman Pat Roberts (R., Kan.) said he and ranking member Debbie Stabenow (D., Mich.) are very dedicated to a common, bipartisan product, and he is "very hopeful we can do that in the next several weeks."
Following the House farm bill proposal, Stabenow and Roberts released a joint statement reiterating their commitment. "We're working together as quickly as possible to produce a bipartisan bill that can pass the Senate and be enacted into law."
Extension plausible
Peterson says if he were a betting person, he would put his money on an extension of the farm bill.
This week, Rep. Jim McGovern (D., Mass) was selected as the top democrat on the House Rules Committee after Rep. Louise Slaughter (D., N.Y.) recently passed away. This means he will determine what amendments can be allowed during a farm bill debate (in a somewhat smaller role as ranking member). If the House changes power after this fall's election, you can guarantee that the farm bill is going to see more money for nutrition.
The farm bill is not making the cut on top-of-mind issues for farmers, instead ranking behind trade, biofuels, regulation and labor woes. It happened the last time a farm bill was written in good economic times, but surprisingly, it is happening again, even though the economic outlook now is more dismal. If farmers aren't clamoring for it, why would legislators make sure to finish it on time?
Roberts said he thinks farmers want certainty, and Congress stepping up to get a farm bill across the finish line may ease some of their overall anxiety.
Subscribe to Our Newsletters
Feedstuffs is the news source for animal agriculture
You May Also Like
---