Inside Washington: Momentum picks up on emissions reporting solution
Inside Washington: Momentum picks up on emissions reporting solution
House introduces bipartisan ACRE Act to exempt farms from CERCLA emissions reporting requirements.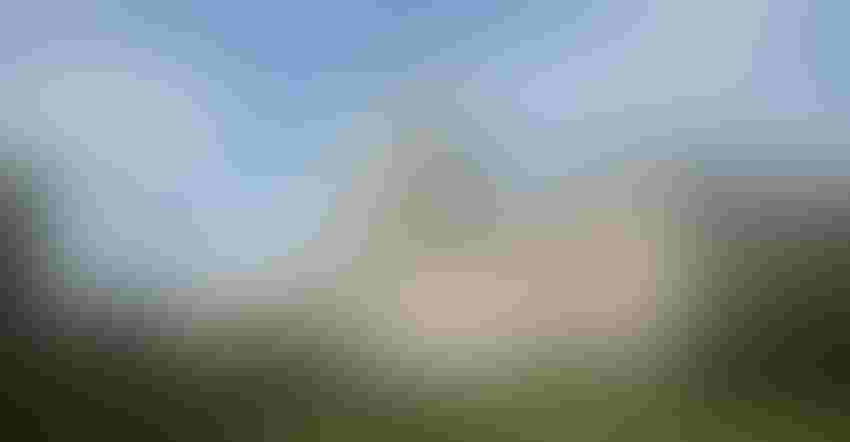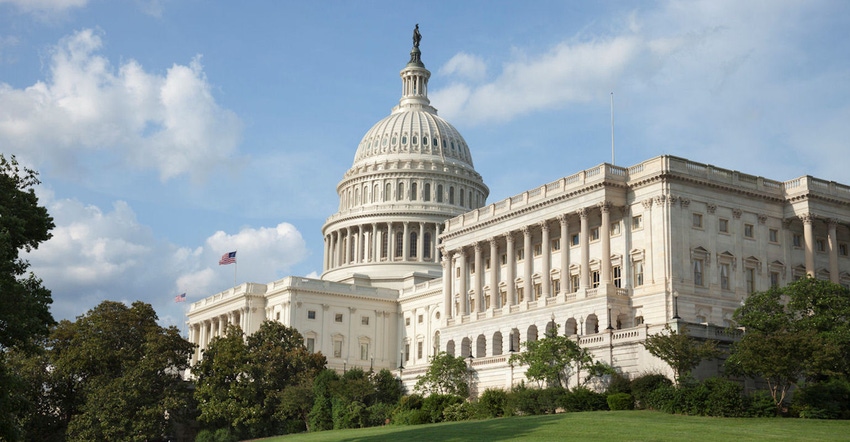 With a federal court order set to impose a massive reporting deadline on farmers in six weeks, livestock commodity groups welcomed action by the House Wednesday to restore the on-farm exemption for reporting air emissions from manure under the Comprehensive Environmental Response, Compensation & Liability Act (CERCLA).
On May 1, a federal appeals court order is set to trigger massive reporting to the US Coast Guard's National Response Center by approximately 200,000 farms. Under current regulations, those farms and ranches could be legally obliged to report emissions from animal agricultural operations, even though those rules were written to cover industrial emergencies rather than routine, low-level emissions from farms and ranches.
In 2008, the U.S. Environmental Protection Agency exempted most farms from reporting the release of manure-related ammonia and hydrogen sulfide under both CERCLA and the Emergency Planning & Community Right-to-Know Act of 1986 (EPCRA), deeming such reports unnecessary. However, in April 2017, the District of Columbia Court of Appeals directed the removal of this exemption for dairy and other livestock operations from the two federal laws.
The Agricultural Certainty for Reporting Emissions (ACRE) Act, introduced by Reps. Billy Long (R., Mo.) and Jim Costa (D., Cal.), with 83 co-sponsors, adds momentum to similar legislation in the Senate last month to restore the on-farm exemption for reporting air emissions from manure under CERCLA.
The National Turkey Federation, National Chicken Council, U.S. Poultry & Egg Assn. and United Egg Producers issued a joint statement saying they welcomed the House action. The groups represent the nation's poultry and egg producers and processors, which contribute $441.15 billion in total to the U.S. economy.
"Continued bipartisan support from Congress recognizes that animal manure on farmland was never intended to be considered a hazardous waste site," the poultry groups said in the joint statement. "We appreciate the responsiveness of members of Congress, and we will be working to support their efforts to keep government focused instead of wasting time and tax money requiring the collection of reports on manure."
American Farm Bureau Federation president Zippy Duvall called the legislation critical. "Without it, farmers and ranchers must comply with a law that was never supposed to affect them: the Superfund program (CERCLA). Congress never meant to include agriculture under these reporting obligations, but because of a misguided court ruling, farmers and ranchers are vulnerable. We support swift passage of the ACRE Act and applaud Reps. Long and Costa for their work on this issue."
Jim Mulhern, president and chief executive officer of the National Milk Producers Federation, noted, "Through this legislation, Congress is stipulating that this burdensome regulatory overreach serves no legitimate health or safety purpose."
Bipartisan legislation -- the Fair Agricultural Reporting Method (FARM) Act -- was introduced in the U.S. Senate on Feb. 13 by Sens. Deb Fischer (R., Neb.) and Joe Donnelly (D., Ind.). That bill currently has 37 co-sponsors and could be marked up by the Senate Environment & Public Works Committee as soon as next week. The committee reviewed the FARM Act last week.
"There's not a lot of bipartisan consensus in Washington, D.C., these days, but one thing that a lot of folks on both sides of the aisle can agree on is that the CERCLA law that regulates toxic Superfund sites shouldn't apply to animal agricultural operations," said National Cattlemen's Beef Assn. president Kevin Kester, a fifth-generation California rancher. "CERCLA was never intended to regulate cow manure, and Congress should fix this situation as soon as possible."
Subscribe to Our Newsletters
Feedstuffs is the news source for animal agriculture
You May Also Like
---