INSIDE WASHINGTON: Cries for RFS accountability getting louder
INSIDE WASHINGTON: Cries for RFS accountability getting louder
EPA Administrator Pruitt continues to come under fire for his actions on RFS.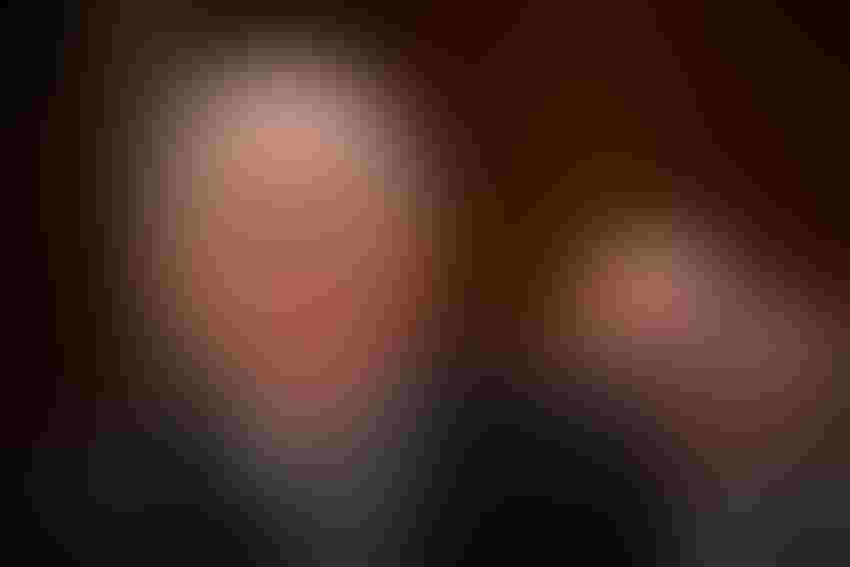 Oklahoma Attorney General Scott Pruitt testifies before the Senate Committee on Environment & Public Works during his Jan. 18, 2017, confirmation hearing to head the Environmental Protection Agency.
Aaron P. Bernstein/Stringer/Getty Images
Many in agricultural circles had viewed Scott Pruitt as a breath of fresh air at the Environmental Protection Agency when he was being vetted by Congress as EPA administrator. However, his previous stance in support of biofuels led many to seek promises that he would do no damage to the hailed Renewable Fuel Standard (RFS) program, which is seen as an economic rural driver and lifeline to farmers.
In January 2017, Pruitt successfully was able to soothe concerns made by Midwest senators by voicing not only support for the RFS but for the "rule of the law" -- a remark that refers to EPA's decision during the Obama Administration to cut back on RFS biofuel blending requirements set by the 2007 law that reauthorized and strengthened the RFS. Last year, however, EPA returned the 2017 targets to statutory levels.
"To honor the intent and the expression of the renewable fuel standards statute is very, very important. It's not the job of the administrator or the EPA to do anything other than administer the program according to the intent of Congress, and I commit to you to do so," Pruitt said during his confirmation hearing Jan. 20, 2017, in a line of questioning with Sen. Debbie Fischer (R., Neb.).
Yet, many are growing weary of Pruitt's continued actions that seem to be dismantling the RFS. From a dust-up over the need to cap prices for renewable identification numbers to blaming biofuel mandates on the bankruptcy of a Philadelphia, Pa.-based refinery, biofuels have stolen headlines as of late. Unfortunately, it hasn't been positive for many in agriculture.
In recent weeks, it has been widely reported that EPA exempted as many as 25-30 small refineries from their RFS blending obligations in 2017 and as many as 20 refineries from their 2016 obligations. During a Senate Agriculture Committee hearing this week, Agriculture Secretary Sonny Perdue said it is his understanding that 1.1-1.2 billion gal. of ethanol have been waived through these small refiner hardship exemptions and have resulted in direct "demand destruction."
This week, former Sens. Byron Dorgan (D., N.D.) and Jim Talent (R., Mo.), who played key roles in developing the RFS, called for Congress to investigate EPA's recent waivers to major refiners and failure to follow the law. Thirteen years after working to enact the RFS, Dorgan and Talent say Pruitt's use of waivers skirts the law and threatens to undermine the renewable fuel industry."
Lawmakers from across the heartland have already demanded the EPA stop abusing these waivers, but Congress can and should do more. The public deserves real answers from Administrator Pruitt about handouts granted under cover of night," the two senators said.
Their letter explained that the waiver provisions established by Congress provide flexibility in dealing with the smallest refining companies that produce fewer than 75,000 barrels per day -- and only in unique cases presenting disproportionate economic hardship -- "but the EPA has warped those provisions to grant tens of millions of dollars in regulatory handouts at the expense of farmers, biofuel workers and American consumers.
"The EPA's actions not only undermine the intent of Congress; they undermine a renewable energy industry that supports hundreds of thousands of American jobs. Congress has a right and an obligation to investigate the approval process for each and every handout," Dorgan and Talent stated.
They added: "The President vowed time and again to support the RFS, and Congress should work with the White House to make certain that Administrator Pruitt is staying true to that promise in public and behind closed doors."
Last week, a bipartisan group of 13 senators wrote Pruitt urging him to cease issuing hardship waivers. The senators also requested that EPA provide top-line information about the waivers already issued, disclose whether or not the agency redistributed the waived volume obligations among the non-exempted obligated parties and outline the agency's plan to make the waiver process more transparent.
In their letter, the senators cited Pruitt's confirmation hearing testimony in which he stated, "Any steps that the EPA administrator takes need to be done in such a way as to further the objectives of Congress in that statute, not undermine the objectives of Congress in that statute." The senators also noted Pruitt's October 2017 letter stating, "I reiterate my commitment to you and your constituents to act consistent with the text and spirit of the RFS. I take seriously my responsibility to do so in an open and transparent manner that advance the full potential of this program."
The letter noted that the waivers "reduce incentives for blending, slashing demand for biofuels and feedstocks and hurting farmers and biofuels companies. These waivers could cripple the market for years to come, holding back homegrown biofuels while creating a windfall profits for large oil refiners -- the exact opposite of this Administration's promise to voters."
It seems that agriculture wanted a new EPA, but for those who are biofuel supporters, this "new" may be doing more damage than ever before.
Subscribe to Our Newsletters
Feedstuffs is the news source for animal agriculture
You May Also Like
---