Inside Washington: Beyond just GMOs
Inside Washington: Beyond just GMOs
How genetically engineered labeling is handled today will impact how future technologies are accepted.

Secretary of Agriculture Tom Vilsack has been steadfast in his support for a uniform national food labeling standard for genetically modified organisms (GMOs). This week, his message was that Congress needs to act — and act quickly.
Earlier this year, Vilsack said he spent seven hours in a room with people on both sides of the GMO labeling debate trying to come up with a solution. In the end, none was reached.
So, he said it's time for Congress to either make the decision — or delegate someone else to be forced to make the decision.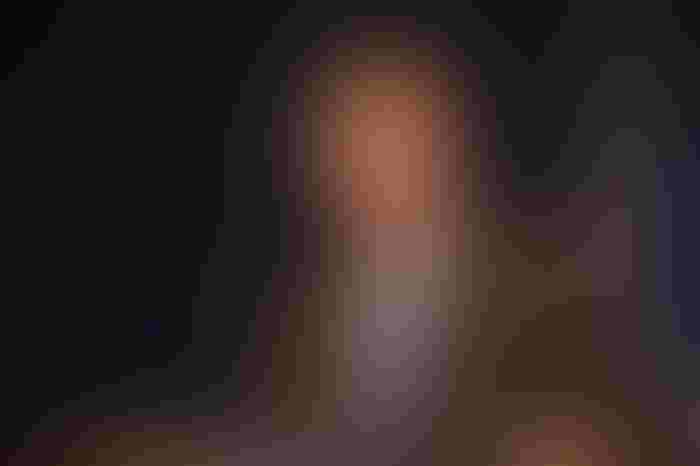 The Senate Agriculture Committee usually advances bills in a bipartisan fashion, as shown by the farm bill as well as the children nutrition bill and reauthorization bills last year. That wasn't the case, however, when committee chairman Pat Roberts (R., Kan.) stepped out without support from Senate Democrats by releasing his Chairman's Mark and hoping that scheduling a markup would bring Democrats to the table.
Roberts' proposal creates a voluntary GMO labeling program through the U.S. Department of Agriculture that requires USDA to define biotechnology and creates an educational program on biotechnology for consumers. His proposal received high support from the food chain, including from producers, cooperatives, agribusinesses, processors, seed makers, handlers, food and feed manufacturers, lenders and retailers.
Originally, he proposed a markup for Thursday, Feb. 25, but it later was delayed until March 1.
Roberts' bill is different from the House-passed version as his would push the pause button on labeling initiatives that are set to go into motion in states — such as Vermont in July — to allow USDA a time period to determine labeling requirements.
Since being in the middle of this debate, Vilsack said the challenge is to create a process that respects people's right to find out information about food that's important to them but to do it in a way that doesn't send a false impression about the safety of the product. In addition, it's also important to not just home in on genetic engineering, or GMOs, as other technologies and food issues should offer the same transparency.
"This is not the first or last time we're going to have this conversation about a production method or how food is produced," Vilsack said. The final labeling standards need to be flexible enough to add or subtract as issues arise in terms of what people want in their food.
Ideas currently on the table include allowing consumers to dial an 800 number, visit websites or scan a QR code. "This needs to be a 21st-century conversation, which may be stuck in the 20th-century," Vilsack said, questioning whether presenting information in a size-four font really gives consumers what they need.
Time to stand up
During a keynote speech at the USDA Agricultural Outlook Forum, Purdue University president Mitch Daniels called on leaders in the public, private and nonprofit sectors to push back against the attackers of biotechnology in agricultural production.
"The attack on GMO technology is the most blatant anti-science of the age, but it is far worse than that," Daniels said. "Lives are at stake, and while scientists, regulators and businesspeople are naturally reluctant to fight back, it's morally irresponsible not to."
He described GMOs as the best hope to ensure that the world's poor have access to an affordable and nutritious diet.
"Thousands of studies and trillions of meals consumed prove the safety of biotechnologies," he said. "We would never withhold medications with a safety record like (biotechnology has), and it's just as wrong and just as anti-scientific to do so for food."
Daniels also described a forthcoming study by Purdue agricultural economist Wally Tyner and colleagues that concluded that if the U.S. banned biotech crops, consumers would pay at least $14 billion more in annual food costs, and global agricultural greenhouse gases would increase by as much as 17%.
Subscribe to Our Newsletters
Feedstuffs is the news source for animal agriculture
You May Also Like
---