INSIDE WASHINGTON: Ag trying to make its voice heard on trade
INSIDE WASHINGTON: Ag trying to make its voice heard on trade
Lots of letters going out on steel tariffs, TPP and NAFTA worries.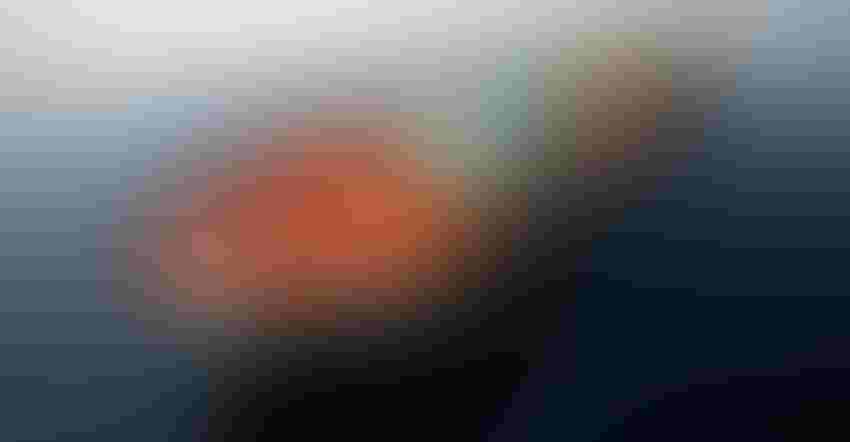 3dmentat/ThinkstockPhotos
In Washington, D.C., sometimes the way you make "noise" is to send a letter to the President, the agriculture secretary or the U.S. trade representative. It's the democratic way to let your "voice" be heard. The question is whether anyone is actually reading it and hearing what those in agriculture are trying to say.
This week, the agricultural community was firing on all cylinders to keep its free trade, anti-protectionism mantra in full force in the face of an Administration that has many in the countryside on edge.
It has been only a week since President Donald Trump said he plans to impose tariffs on aluminum and steel imports. A letter from more than 100 House Republicans, led by the House Ways & Means Committee, detailed their deep concern about the prospect of the tariffs. They noted how the impact of the recent tax cut bill could be stifled by new taxes in the form of broad tariffs. The members added that key elements are necessary to minimize negative consequences.
The call from House Republicans seems to have fallen on deaf ears, however, as Trump formally announced that he was exercising his authority to impose a 25% tariff on steel imports and a 10% tariff on aluminum imports in order to protect national security.
The President did leave the door open for a tailored approach to the tariffs and noted that Canada and Mexico present a special case, so he will continue ongoing discussions with those countries to address concerns in the North American Free Trade Agreement (NAFTA) negotiations. Trump singled out Australia as an example of another country that could be excluded from the tariffs, citing the trade surplus the U.S. maintains with Australia.
TPP
Steel tariffs are ruling the news cycle right now, but for wheat farmers, the new Trans-Pacific Partnership (TPP) being signed by the 11 remaining countries Thursday morning in Santiago, Chile, is a "real and present danger," according to Steve Mercer, vice president of communications for the U.S. Wheat Associates.
The U.S. Wheat Associates, along with the National Association of Wheat Growers (NAWG) and 33 state wheat organizations, expressed hope in a letter to U.S. Trade Representative (USTR) Robert Lighthizer that the Administration will immediately prioritize accession to TPP to save the valuable Japanese market for U.S. wheat farmers.
"Once TPP is ratified, U.S. wheat exports to Japan will be at serious risk," the letter stated. "TPP will reduce the effective tariffs that Japanese flour millers pay for imported Australian and Canadian wheat over nine years from about $150 to about $85 per ton. Effective tariffs on imported U.S. wheat would remain at about $150 per ton. Loss in market share and its negative effect on farm-gate prices are likely to come much sooner as Japanese millers reformulate their product mix to avoid the need to purchase artificially expensive U.S. wheat. Lost market share is incredibly difficult to regain."
Kent Lorens, a wheat farmer from Stratton, Neb., explained that if Japan reduces its purchases of U.S. wheat as expected, it could lead to a 50 cent/bu. reduction in his farm-gate price. "Losing that revenue would be a substantial hit," Lorens said, noting that, for him, it is all about "whether you're staying in or going out of business."
The organizations said they welcomed the President's recent openness to joining TPP if better terms for the U.S. can be negotiated. They also suggested that Lighthizer could include acceding to the TPP as an objective in the Administration's report to Congress that will outline its request to extend trade promotion authority.
Lorens said there is a little bit of optimism out there with Trump's recent comment that he might reconsider joining TPP. "If we don't enter TPP, definitely for the agriculture sector and wheat growers, it could be a real downsize on our economy," Lorens said.
NAFTA
As negotiators wrapped up another round of NAFTA discussions, it is becoming clearer that a vast amount of work needs to be done. Only six of the 30 chapters have been completed.
According to the Purdue University/CME Group Ag Economy Barometer, producers continue to indicate uncertainty surrounding a possible U.S. withdrawal from NAFTA. In the February survey, researchers asked agricultural producers about the likelihood of the U.S. withdrawing from NAFTA. On a scale of one to nine, the most common response -- at 39% -- was a neutral rating of five, while 34% of respondents said they thought U.S. withdrawal from NAFTA was likely (a rating of six or higher), and 29% thought withdrawal was unlikely (a rating of four or lower).
"Taken as a whole, the February survey indicates that producers are really uncertain about the future of NAFTA, but despite the uncertainty surrounding NAFTA, producers remain optimistic about the future of U.S. agricultural exports," James Mintert, the barometer's principal investigator and director of Purdue's Center for Commercial Agriculture, said.
A full 50% of responding producers said they expect U.S. agricultural exports to increase over the next five years, while another 37% said they expect exports to remain about the same. Only 13% said they expect U.S. agricultural exports to be lower five years from now.
Americans for Farmers & Families, a grassroots organization with several state and local chapters, continues to grind out an awareness campaign on the importance of NAFTA.
Following Vice President Mike Pence's recent visit to Council Bluffs, Iowa, to tout the success of tax reform, the Iowa chapter of Americans for Farmers & Families called on the Trump Administration to enhance the economic benefits of the tax cuts for Iowa's farmers and consumers through preservation and modernization of NAFTA.
"NAFTA is critically important to our members," said Mike Ralston, president of Iowa Association of Business & Industry. "Our state's manufacturing and ag industries depend on our strong partnerships with both Mexico and Canada. As the negotiations continue, we hope the White House keeps these industries in mind."
The food and agriculture sector represents a significant source of income for Iowa's residents. In 2016, the state exported $5 billion worth of food and agricultural products, with $2.5 billion going to Canada and Mexico. Iowa's food and agriculture sectors support more than 754,000 jobs and $40 billion in wages. Closing access to these foreign markets will reduce a major source of income for Iowa residents and staunch the tax law's impact.
"The good news is we've been seeing improvement in the ag economy in recent months," said Will Rogers, director of government affairs with the Iowa Nebraska Equipment Dealers Assn. "We certainly do not want to jeopardize this growth by withdrawing from NAFTA. We should instead modernize and update it in a way that works for farmers and manufacturers."
In Indiana, Americans for Farmers & Families sat down with key Indiana agricultural leaders at a roundtable event to discuss NAFTA, the positive impact it has had on the state's economy and the importance of strengthening the deal. Those in attendance included Lt. Gov. Suzanne Crouch, state agriculture director Bruce Kettler, Amy Cornell of the Agribusiness Council of Indiana, Mike Beard of the Indiana Corn Growers Assn., Angie Steinbarger of the Indiana Soybean Alliance and others.
Both the agricultural and manufacturing communities at the roundtable shared further comments in support of NAFTA, with Shannon Kiely-Heider from Cummins Inc. stating, "No agreement is more important to Cummins than NAFTA."
Recently, eight members of Congress representing the entire bipartisan Missouri delegation sent a letter to Lighthizer expressing the importance of free trade agreements to the agriculture industry and to encourage the Administration to fight for export deals that benefit the U.S. agriculture sector, specifically in Missouri.
"With an economic impact of $88 billion, the importance of the agriculture industry to the state of Missouri cannot be overstated. A large portion of this impact is attributed to our exports and the jobs agriculture creates. In 2016, Missouri producers exported $3.63 billion in total food and agriculture products. The agriculture industry in Missouri directly and indirectly supports nearly 956,500 jobs, according to Americans for Farmers & Families," the letter said.
So, in the end, a lot of noise is being made. The question is whether anyone is listening.
Subscribe to Our Newsletters
Feedstuffs is the news source for animal agriculture
You May Also Like
---