Industry excited to work alongside newly confirmed Perdue
Industry excited to work alongside newly confirmed Perdue
Agricultural groups welcome new ag secretary after waiting months to have a champion for industry.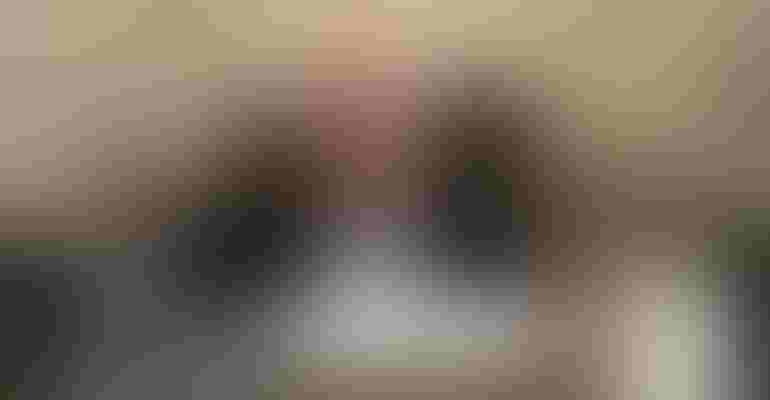 On Monday evening, Georgia Gov. Sonny Perdue was confirmed at the new secretary of agriculture, ending months of waiting for a new leader at the U.S. Department of Agriculture.
At his March 23 confirmation hearing before the Senate Committee on Agriculture, Nutrition & Forestry, Perdue pledged to be a "tenacious" advocate for agriculture. "Agriculture needs a strong advocate," he said at the time.
He also vowed to work with the Administration "to establish a strong trade policy that benefits agriculture" and to identify unintended consequences of regulations and address them "before they create challenges for agriculture."
A veterinarian and agri-businessman who grew up on a dairy and row crop farm in central Georgia, Perdue served as the state's governor from 2003 to 2011. Prior to that, he was in the Georgia Senate for 10 years.
As the owner of three agribusiness and transportation firms serving farmers across the Southeast, Perdue had served as a member of the National Grain & Feed Assn.'s (NGFA) board of directors from 2014 until his nomination earlier this year. He also had served as a member of NGFA's Country Elevator Committee in the early 1980s.
Mary Kay Thatcher, senior director of congressional relations at the American Farm Bureau Federation (AFBF), said she expects Perdue to prioritize staffing the agency, especially in the first days. A deputy secretary could be named this week, as well as key staff positions. She also expects Perdue to prioritize trade and dairy concerns.
More than 200 political appointments at USDA have yet to be made, and the National Corn Growers Assn. (NCGA) said filling those spots should be a top priority for the Administration.
AFBF president Zippy Duvall, who worked alongside Perdue during his tenure as Georgia's governor, said, "Secretary Perdue is a longtime friend to me and farmers across Georgia and, soon, to the millions of men and women across our country who feed and clothe our nation. He is a real-world farmer himself and knows the business inside out. He understands the impact farm labor shortages, trade agreements and regulations have on a farmer's bottom line and ability to stay in business from one season to the next," Duvall said. "There's important work ahead for the secretary, and he'll need to address these challenges against the backdrop of the biggest drop in farm prices and income we've seen in decades, but just like America's farmers and ranchers, I know Secretary Perdue isn't afraid of a hard day's work. We are confident he is the right man for the job at hand."
Roger Johnson, president of the National Farmers Union, said he's hopeful that Perdue will provide rural America with a strong voice in Washington, D.C. "Having endured months of the current farm crisis and drastic policy changes in Washington without a secretary of agriculture, family farmers and ranchers are relieved that Sonny Perdue has finally been confirmed to lead the U.S. Department of Agriculture," Johnson said.
NGFA president Randy Gordon said, "Secretary Perdue's expertise, considerable experience in production agriculture, agribusiness and state government and his ability to engage effectively with others will serve him and U.S. agriculture well as he assumes a leadership role within the Administration on trade, the farm bill, regulatory overreach and other issues important to American agriculture."
Chad Gregory, president of the United Egg Producers, said Perdue's confirmation is welcome news. "His appointment recognizes the significant contributions he has already made as a veterinarian, policy-maker, small business owner and dedicated public servant, and he is most deserving to serve the U.S. farm community as USDA secretary," he said. "Egg farmers are confident that under Secretary Perdue's thoughtful leadership, USDA will be a strong and vibrant agency that advocates for agriculture, galvanizes farmers around shared goals and spurs continued growth in the amazing productivity of the United States food system."
Craig Uden, president of the National Cattlemen's Beef Assn., praised the Senate confirmation, saying, "Decisions made every day at the USDA have a significant impact on our ability to run our operations. We are excited to have a secretary that comes from the industry, understands the complexities of our business and is willing to stand up and fight for the hard-working men and women in rural America. We are looking forward to working with Secretary Perdue in his new role leading the Department of Agriculture."
In a statement, NCGA said, "We are ready to partner with Secretary Perdue and the rest of the Administration to build a better farm economy. That begins with strong trade policy and continued investment in renewable fuels. It also means protecting risk management programs during a weak economy and beginning preparations for the next farm bill. There is much work to do, and we are eager to begin."
National Milk Producers Federation president and chief executive officer Jim Mulhern said he's ready to work with Perdue on challenges facing the nation's dairy farmers, which he likely will get to do this week with Perdue's planned trip to Wisconsin.
"Secretary Perdue knows that dairy farmers depend on export markets around the world and closer to home, which is why it is important for USDA to insist on preserving market access to key customers in Mexico and demand that Canada plays by the international trade rules to which it has already agreed," Mulhern said. "We also need Secretary Perdue's support to help develop new dairy export markets in Japan and elsewhere. As one of every seven tankers of milk we produce is exported, agricultural trade policy plays a central role in boosting the health of the rural economy."
Perdue has also expressed support for improving the dairy Margin Protection Program.
Ken Maschhoff with the National Pork Producers Council said, "Sonny Perdue is the kind of leader the pork industry -- and the entire livestock industry -- needs at the U.S. Department of Agriculture."
Joel Newman, president and CEO of the American Feed Industry Assn. (AFIA), said AFIA expects "Perdue's government and agriculture experience to align with the industry's initiatives," and AFIA plans to provide industry input and support on various issues, including trade and the impending farm bill.
Subscribe to Our Newsletters
Feedstuffs is the news source for animal agriculture
You May Also Like
---