In Brief: 8/8/16
In Brief: 8/8/16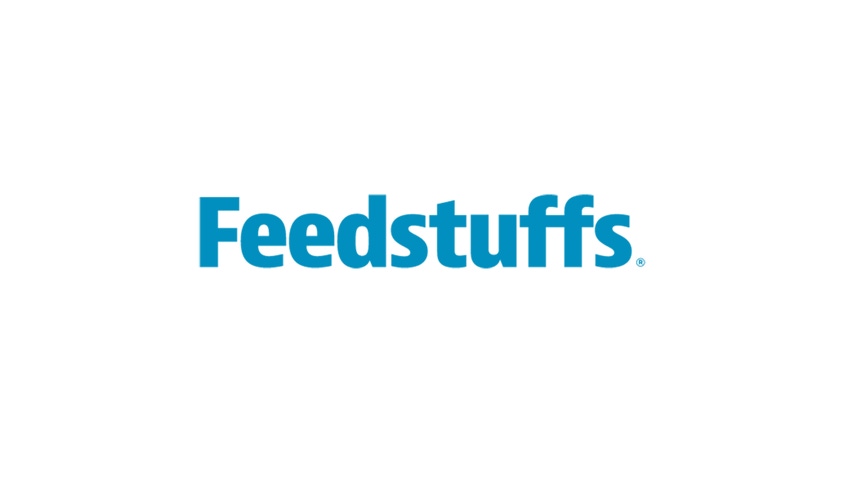 EU finally clears three biotech soybean traits: The European Union finally approved three outstanding biotech soybean traits for import and processing: Xtend dicamba-tolerant and Vistive Gold high-oleic soybean products from Monsanto and Balance GT FG72 soybeans from Bayer CropScience. In a statement, American Soybean Assn. president Richard Wilkins welcomed the action but noted that improvements still are needed in the timeliness of EU approvals. The three soybean events had received positive scientific opinions from the European Food Safety Agency more than a year ago and had been awaiting final approval by the European Commission since January.
Dow, DuPont stockholders okay merger: DuPont and The Dow Chemical Co. announced that stockholders of both companies voted to approve all proposals necessary to complete the merger of equals transaction — a key milestone in the process to merge the two companies. The $59 billion all-stock merger transaction is expected to close in the second half of 2016, subject to customary closing conditions and receipt of regulatory approvals. DuPont and Dow intend that, following the consummation of the merger, the combined company will pursue the separation of its Agriculture business, Material Science business and Specialty Products business into three independent, publicly traded companies, subject to approval by the DowDuPont board and receipt of any regulatory approvals. The three spin-offs are expected to be consummated as soon as practicable following the merger closing.
Lesser prairie chicken taken off endangered list: The U.S. Fish & Wildlife Service (FWS) took action to formally remove the lesser prairie chicken from the Federal List of Endangered & Threatened Wildlife. In an attempt to avoid listing the bird, farmers, ranchers, energy developers and other stakeholders in the habitat region developed a voluntary conservation plan but then did not have the opportunity to prove the plan's effectiveness because FWS listed the bird as a threatened species in March 2014. The Obama Administration dropped its appeal of the U.S. Court of Appeals for the Fifth Circuit ruling in May 2016, which vacated the FWS listing of the lesser prairie chicken as a threatened species. FWS said this administrative action and the decision not to appeal the ruling do not constitute a biological determination on whether the lesser prairie chicken warrants federal protection. "We are undertaking a new status review to determine whether listing is again warranted," FWS director Dan Ashe said.
Weak piglet supplement: Brookside Agra announced that it has developed a fast-acting, all-natural nutrient supplement that gives weak, newborn piglets an energy boost and a chance at survival. Given right after birth to weak, cold piglets with a birth weight below 1,000 g, liquid Runt-Rescue helps reduce mortality in large litters, prevents weak piglets from starving and provides small piglets with the energy boost they need to find and secure a teat for suckling. The new formulation contains hyper-immunized egg powder, which contains egg-based antibodies derived from hens vaccinated with specific antigens over time to help fend off intestinal pathogens such as rotavirus, coronavirus, Escherichia coli and salmonella. Runt-Rescue also contains: vitamins A, D and E for bone growth and immune system health; selenium to promote immune system health; MDFA-rich fats to boost energy; sunflower and coconut oil for energy and to help strengthen bones, muscles and the immune system, and caffeine for energy and stamina.
Protein balancing: H.J. Baker Animal Health & Nutrition announced a new nutrient solution to help dairy operators improve milk production and reduce costs: Lactivate 3-in-1 Formula For Transition Cows — a first-of-its-kind protein/amino acid concentrate based on the theory of protein balancing rather than traditional energy balancing. An H.J. Baker nutritionist said front-loading cows with highly digestible proteins and rumen-protected lysine and methionine prior to calving helps ramp up milk production levels, increasing milk volume and improving milk components over a longer period of time without as much body wasting from the animal.
Lice control: Bayer Animal Health has introduced Clean-Up II Pour-On Insecticide with IGR, a combination of an insecticide with an insect growth regulator (IGR) pour-on for topical application to control lice on dairy and beef cattle and calves. Lice can cause hair loss and reduced weight gain in cattle and damage to facilities and equipment. Bruce Brinkmeyer, Bayer product manager for livestock insecticides, said, "Clean-Up II offers lower viscosity than the previous formulation, making it easier for producers to apply at cold temperatures, when lice are more prevalent and problematic." Lice spread by contact between infested animals. Lice eggs hatch after seven days and then have a two- to three-week life span, with females laying 30-40 eggs in that time. To control lice, existing adults and nymphs on the animal as well as the eggs must be killed. Clean-Up II requires only one application to kill adults, nymphs and eggs (nits). It can be used directly on the animal for lactating and non-lactating dairy cattle, beef cattle, calves and mature horses. It also has a zero-day pre-slaughter interval and milk discard time.
Volume:88 Issue:08
Subscribe to Our Newsletters
Feedstuffs is the news source for animal agriculture
You May Also Like
---