In 60 seconds: 7/20/15
In 60 seconds: 7/20/15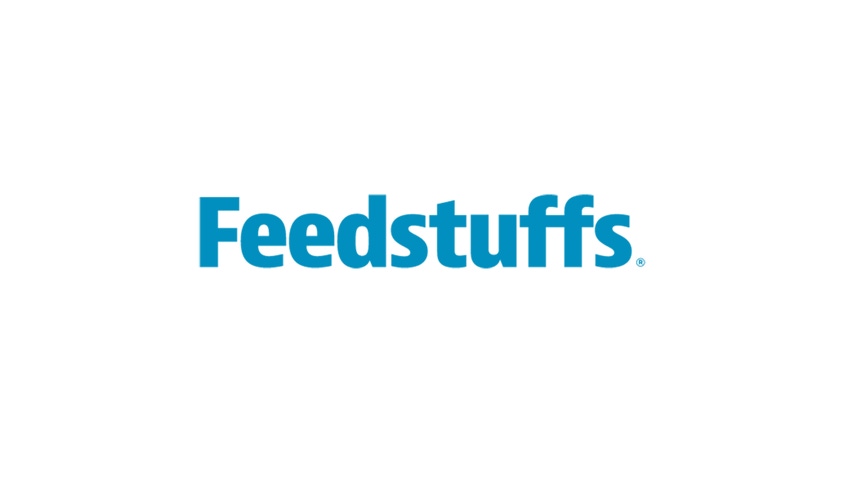 Sysco calls off U.S. Foods merger: Sysco Corp. announced that it has terminated its merger agreement with U.S. Foods, days after the U.S. District Court in Washington, D.C., granted the Federal Trade Commission's request for a preliminary injunction to block the proposed merger. This action also terminates an agreement with Performance Food Group (PFG) to purchase U.S. Foods' facilities in 11 markets. Under terms of the merger agreement, the termination of the transaction requires Sysco to pay breakup fees of $300 million to U.S. Foods and $12.5 million to PFG. "After reviewing our options, including whether to appeal the court's decision, we have concluded that it's in the best interests of all our stakeholders to move on," Sysco president and chief executive officer Bill DeLaney said. "We believed the merger was the right strategic decision for us, and we are disappointed that it did not come to fruition. However, we are prepared to move forward with initiatives that will contribute to the success of Sysco and our stakeholders."
Johansson named USDA chief economist: Agriculture Secretary Tom Vilsack announced the selection of Dr. Robert Johansson as U.S. Department of Agriculture chief economist as of July 12. Johansson joined USDA in 2001 and has served as USDA's acting chief economist since Jan. 3, 2014, and as deputy chief economist since 2012. As chief economist, Johansson is responsible for USDA's agricultural forecasts and projections and for advising the agriculture secretary on economic implications of programs, regulations and legislative proposals. His responsibilities include the Office of the Chief Economist, the World Agricultural Outlook Board, the Office of Risk Assessment & Cost-Benefit Analysis, the Global Change Program Office and the Office of Energy Policy & New Uses. He also serves as chairman of the Federal Crop Insurance board of directors.
Stallman not seeking AFBF re-election: American Farm Bureau Federation (AFBF) president Bob Stallman announced that he will not seek re-election in January 2016 following 16 years at the helm of the nation's largest general farm organization. Stallman, a cattle and rice producer from Columbus, Texas, is the 11th president in AFBF's almost 97-year history. "On the wall of the AFBF office is a quote by President Thomas Jefferson: 'Agriculture is our wisest pursuit because it will in the end contribute most to real wealth, good morals and happiness.' I couldn't agree more, and I would add that a most rewarding pursuit is working for the men and women who make up American agriculture," Stallman said. "I feel fortunate to have had the opportunity to do so." A new AFBF president will be elected to a two-year term at the 97th annual meeting of voting delegates on Jan. 12, 2016, as part of the AFBF Annual Convention and IDEAg Tradeshow in Orlando, Fla.
Bunge to close oil packaging plant: Bunge North America announced July 16 that it has decided to close its oil packaging plant in Bradley, Ill., and the functions currently performed in the adjacent administrative building — such as financial and customer services, regulatory and innovation — will be transferred to corporate headquarters in St. Louis, Mo. These changes are scheduled to occur in 18-24 months. "Our team in Bradley has worked hard to make the plant as efficient as possible, but it is more than a half-century old and needs significant capital investment," said Tim Gallagher, Bunge executive vice president for oilseed value chain. "As a result of our strong productivity initiatives, we found we can continue to provide our customers with high-quality products, reliable supply and strong customer service from our other U.S. packaging locations with less investment." Approximately 150 employees work in the oil packaging plant, with about 60 in the administrative office.
HPAI assistance: On July 13, Iowa Gov. Terry Branstad signed a disaster emergency proclamation extension for 18 Iowa counties adversely affected by highly pathogenic avian influenza (HPAI) to assist with disposal and cleanup efforts on affects sites. The original proclamation, signed June 15, would have expired on July 15. The emergency proclamation temporarily allows affected chicken and turkey producers to dispose of manure and compost generated at a premises infected with HPAI as a "bulk dry animal nutrient" under Chapter 200A of the Iowa Code. The material can be moved off site only if it has been certified by the U.S. Department of Agriculture as virus free. Normally, only un-manipulated animal manure qualifies for distribution under this section of the code. The proclamation, effective until Dec. 31, applies only to affected chicken and turkey producers in the 18 counties with confirmed cases of HPAI. (The Iowa counties are: Adair, Buena Vista, Calhoun, Cherokee, Clay, Hamilton, Kossuth, Lyon, Madison, O'Brien, Osceola, Palo Alto, Plymouth, Pocahontas, Sac, Sioux, Webster and Wright County.)
Traceable canola: Beginning Oct. 1, Cargill will map all aspects of its North American high-oleic canola supply chain through its Knowing Your Roots: From Farm to Table program. "Understanding where food comes from is a priority for consumers," said Kristine Sanschagrin, marketing manager of Cargill Specialty Seeds & Oils. "This initiative offers our customers the opportunity to tell that story." The program, an industry first, will walk customers and consumers through the whole supply chain — from seed development to the canola farmers, to oil processing and packaging, to foodservice operators and food ingredient manufacturers who use the product and, finally, to consumers. Cargill is the only major supplier of high-oleic canola oil that is also a seed company and vice-versa, Sanschagrin noted. "Because of this unique position, we can provide a transparent supply chain."
Colostrum replacer: Protocol Naturals announced the availability of new BIO-PRO 150 Colostrum Replacer, designed specifically to contain more globulin protein (150 g) that's necessary to replace maternal colostrum for newborn dairy or beef calves. BIO-PRO 150 Colostrum Replacer is designed to completely replace maternal colostrum for newborn dairy or beef calves or may be used in cases where maternal colostrum is unavailable or is of unknown quality and for all calves born to first-calf heifers, the announcement said. At 230 billion total colony-forming units per 500 g dose, the new colostrum replacer contains the additional benefit of serving as a highly concentrated inoculation of bovine-specific lactic bacteria, live cell yeast and natural source vitamin E.
Subscribe to Our Newsletters
Feedstuffs is the news source for animal agriculture
You May Also Like
---