In 60 seconds: 12/28/15
In 60 seconds: 12/28/15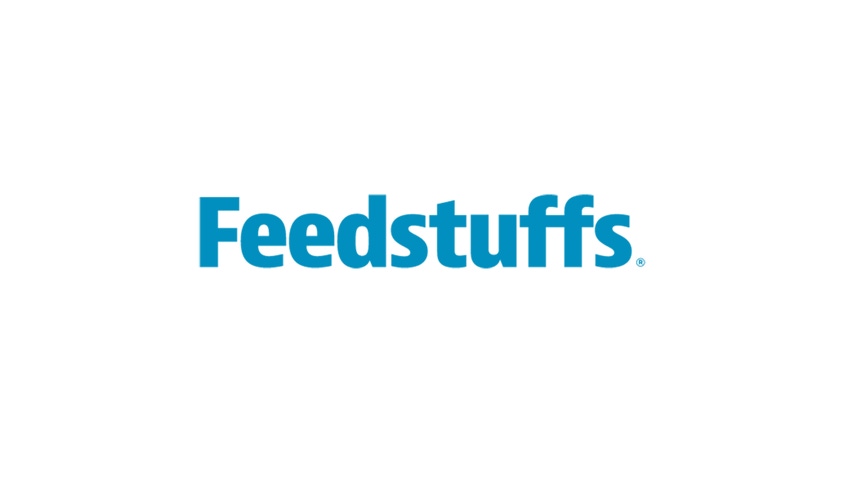 Funds sought for poultry publication: The Board on Agriculture & Natural Resources (BANR), part of the National Academies of Science, is seeking $100,000 in non-corporate funds to complete its fund-raising to launch a study to revise the "Nutrient Requirements of Poultry," which the National Research Council last updated in 1994. BANR noted in a recent newsletter that companies in the feed ingredient and genetics industries have offered generous support that will be matched, in part, by commitments from the United Soybean Board and the IFEEDER foundation. However, the academies mandates that no more than 49% of the study's total cost be covered by corporate funds, so BANR is looking for poultry producers, poultry associations, public agencies, commodity checkoff boards and foundations with whom to partner to complete the remaining 51% fund-raising. BANR said it will likely be one of the most internationally read and used reports from the academies. BANR can be contacted at [email protected].
Andersons expands Michigan ethanol facility: The Andersons Inc. announced that it will expand the Albion, Mich., facility owned by The Andersons Albion Ethanol LLC to double its capacity. "The supply and demand situation in Michigan relative to corn and ethanol is very favorable," chief executive officer Pat Bowe said, adding that the increased size of the corn crop "enables more ethanol to be produced and used in the state. This dynamic, combined with the highly efficient operations at the Albion facility, makes it a compelling investment for expansion." The facility, built by ICM Inc. of Colwich, Kan., in 2006, was engineered for future expansion. ICM also is contracted to build the expansion, which is scheduled to be completed in April 2017. Roughly 10 new full-time production positions will be added when the new capacity becomes operational. The Andersons Albion Ethanol is managed and operated by The Andersons and co-owned by Marathon Petroleum Corp. of Findlay, Ohio.
Co-op members approve merger: The members of Farmers Cooperative Co. (FC) of Ames, Iowa, and West Central Cooperative of Ralston, Iowa, both approved the merger of their cooperatives, to take effect April 1, 2016. "In this merger vote, our members were presented with a rare opportunity to combine two strong, financially stable cooperatives in a merger of equals to maintain local ownership for generations to come," West Central board chair Sue Tronchetti explained. FC chief executive officer Jim Chism said, "We are confident that, together, we will become an even stronger cooperative and be better positioned to help improve the economic well-being of our member-owners." Together, West Central and FC have more than 70 grain, agronomy and feed locations in 26 Iowa and three Minnesota counties. The unified entity, to be known as Landus Cooperative, will be led by current West Central president and CEO Milan Kucerak and will be based in Ames. The board of directors will be made up of nine directors from each cooperative for equal representation. More information will be provided as integration plans are finalized.
Ridley new HQ: Ridley Inc. president and chief executive officer Steve VanRoekel and local city officials cut the ribbon Dec. 18 on the feed company's new headquarters in downtown Mankato, Minn. The Ridley Tower comprises five floors totaling 50,000 sq. ft. The new facility has more usable area than the former location in Mankato and provides improved space for training and conferences, according to the announcement. The new headquarters will house nearly 100 office staff, including senior management of Ridley's three divisions and the support staff for its manufacturing and sales operations. "This office space allows for collaboration between the three divisions, which will allow us to better service our customer's needs," VanRoekel said. Ridley, a wholly owned subsidiary of Alltech, is a leading animal nutrition company in North America.
Jack Hansen: Jack Hansen, 82, of Hansen Agri-PLACEMENT, passed away on Dec. 18. Hansen graduated from high school in North Platte, Neb., in 1952. He attended the University of Nebraska, where he received his bachelor of science degree. Following graduation, he started Hansen Agri-PLACEMENT, which has grown to be a leader in national and international agricultural placement.
Volume:87 Issue:49
Subscribe to Our Newsletters
Feedstuffs is the news source for animal agriculture
You May Also Like
---