In 60 seconds: 11/30/15
In 60 seconds: 11/30/15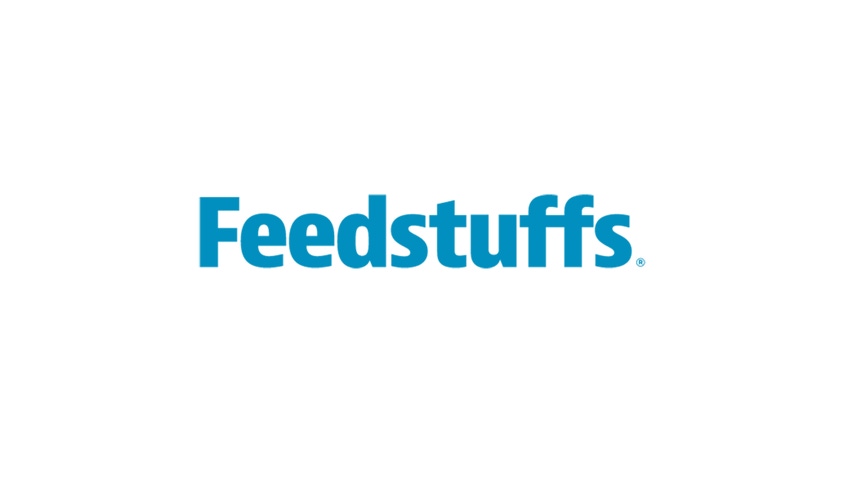 USDA 'equivalency' notices: In a joint letter sent to U.S. Department of Agriculture deputy undersecretary for food safety Alfred Almanza, the National Pork Producers Council, American Sheep Industry Assn., National Milk Producers Federation and National Turkey Federation noted their concern about USDA public announcements on other countries' food safety systems. USDA's Food Safety & Inspection Service (FSIS) conducts inspections of those systems to determine their equivalence with the U.S. system. When a foreign country's system is deemed equivalent, an announcement is published in the Federal Register for public comment, but the groups pointed out in their letter that such announcements give the impression that meat and meat products then can be immediately exported to the U.S. Before that happens, though, USDA's Animal & Plant Health Inspection Service (APHIS) must review the disease status of a country and complete an assessment of the disease risk of importing its meat and meat products. The organizations suggested that USDA not publish the results of the FSIS equivalency inspections until APHIS conducts its risk assessments. If the results must be published, they said the announcements should contain, at the very least, a statement indicating that "no exports to the U.S. can occur until approved by APHIS."
Antimicrobial resistance in horses: Bacterial resistance to antimicrobial agents is a significant problem for both human and veterinary medicine, but little research has been done on the prevalence or mechanisms of resistance in horses and other companion animals and how such resistance might impact human health. A new review in the Equine Veterinary Journal reveals that antimicrobial resistance is prevalent in bacteria from horses, particularly Escherichia coli. Also, while methicillin-resistant Staphylococcus aureus (MRSA) can be common in hospitalized horses, it is less frequently present in the general equine population. The emergence of multi-drug resistance in many other bacterial species, however, represents a huge challenge for society. "While we are starting to see the emergence of research looking at some resistant bacteria from horses such as MRSA and resistant E. coli, there are still many other significant bacteria for which we have little information on how much of a problem exists," said Dr. Thomas Maddox, lead author of the review. "Perhaps more importantly, we have only a limited knowledge of what factors contribute to drive antimicrobial resistance, particularly in species such as horses; a better understanding of this is vital if we are to make useful attempts to limit the extent of the problem."
UV tech for porcine plasma production: APC Inc. has added new ultraviolet (UV) photopurification technology to its processing of porcine plasma products. APC said UV-C light is widely recognized for its ability to kill microorganisms, including viruses and bacteria. APC and UV-C manufacturer SurePure worked together over the past four years to validate that the patented Turbulator design would inactivate microorganisms in liquid plasma. APC is the only company utilizing SurePure UV Photopurification for animal blood products and has exclusive rights to the technology. APC said it is committed to ongoing research and investment to bring new technologies to the feed industry. "Spray-dried porcine plasma is a unique feed ingredient with properties that are not duplicated by using other ingredients in swine diets," APC chief executive officer Louis Russell explained. "The addition of UV technology to an already robust production system represents the next generation of spray-dried plasma products." APC has completed installation of the new UV Photopurification equipment in its Arion, Iowa, manufacturing facility, and porcine plasma products manufactured with this new technology are now available to customers.
Egypt tilapia: Nutreco announced that it is investing in additional tilapia fish feed capacity in Egypt with the opening of an extra production line in its existing plant located in the eastern part of Egypt's Nile Delta. The investment enables Skretting, Nutreco's aquaculture feed business, to triple its tilapia fish feed capacity in Egypt to 150,000 metric tons. Furthermore, Skretting has entered into a five-year research partnership with fish research institute WorldFish to support the sustainable development of aquaculture in the region. Egypt is the world's second-largest producer of tilapia. The extra capacity allows Skretting to better serve the Egyptian tilapia sector with fish feed as well as technical expertise and support. Tilapia farmers are professionalizing at a rapid pace, which is increasing demand for extruded fish feed.
Volume:87 Issue:d4
Subscribe to Our Newsletters
Feedstuffs is the news source for animal agriculture
You May Also Like
---