In 60 seconds: 11/2/15
In 60 seconds: 11/2/15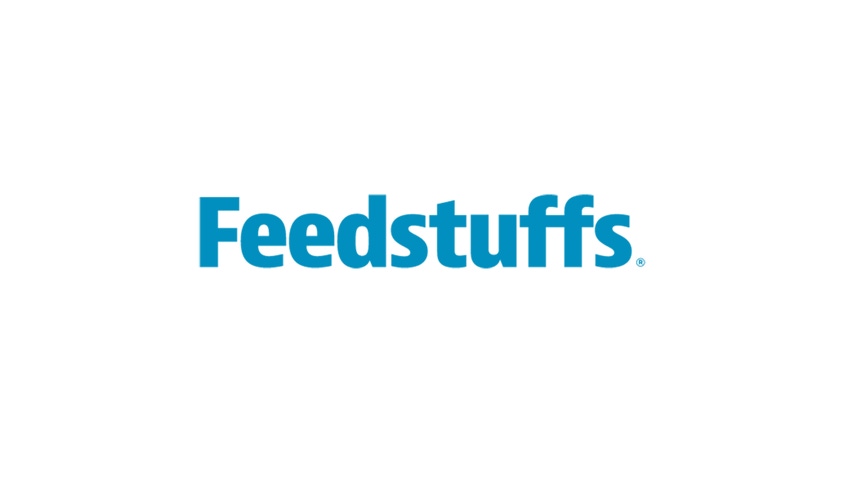 RFS life-cycle analysis investigated: The Environmental Protection Agency's Office of Inspector General has begun investigating the life-cycle impacts of the renewable fuel standard (RFS). One target of the investigation will be whether EPA used the most contemporary data in its life-cycle analysis of carbon emissions based on a 2011 National Academy of Sciences study. Under the original 2007 authorizing law that created the RFS, corn-based ethanol, for instance, must demonstrate at least a 20% reduction in greenhouse gas emissions, with EPA required to look at both the ethanol refining process and indirect land use changes. "Life-cycle analyses conducted by the department of energy and others since the final RFS rule was implemented have shown that grain ethanol produced today reduces greenhouse gas emissions by 30% compared to fossil fuels, even when hypothetical land use emissions are taken into account," Renewable Fuels Assn. president and chief executive officer Bob Dinneen said.
Europe's GMO opt-out proposal fails: The European Parliament has overwhelmingly rejected a proposal that would allow individual European Union member states to opt out of importing and using foods containing genetically modified organisms (GMOs) for non-scientific reasons. The body voted 619-58 to approve a committee report recommending opposition to the controversial opt-out proposal. Agricultural groups welcomed the decision as Europe has long been urged to make science-based decisions on the issue of biotechnology. "One of the unifying principles of the EU is to provide a single market, both within Europe and as a partner in global commerce. Enabling each of its 28 member states to 'go rogue' on GMO acceptance based on societal or political concerns is hardly a unifying strategy for success," American Soybean Assn. Wade Cowan said. Moving forward, Parliament has directed the European Commission to come up with a new proposal. "However, in our view, it would be more appropriate for the EU to use its own existing procedures to approve new biotech products rather than trying to come up with another approach," Cowan said. Matthew O'Mara with the Biotechnology Industry Organization said his group believes the proposal undermines the objective of normalizing trade relations with Europe on biotechnology and "will not be satisfied until the commission commits to processing biotech approvals in a timely and predictable manner consistent with current laws and regulations."
Land O'Lakes invests in South Africa: Land O'Lakes Inc. and Villa Crop Protection of South Africa announced a partnership, effective Oct. 26, designed to capitalize on the growth potential of the South African agricultural market. The companies are joining two complementary portfolios of productivity-enhancing crop input products and services to help farms improve yields. This is Land O'Lakes' first commercial investment in Africa. Land O'Lakes, through its South African subsidiary, assumes a 52.5% ownership stake in Villa Crop Protection. The existing Villa management team will continue to lead the business. Land O'Lakes will support existing operations by bringing proprietary products, services and insights delivered in the U.S. under WinField Solutions LLC, its crop input business, to complement the portfolio Villa offers in South Africa. The organization also will develop new comprehensive solutions designed specifically for the needs of local growers.
Equine vet study: The second phase of the "National Equine Veterinary Economic Study" provides practical information to help equine practitioners identify the areas of greatest economic impact to focus on to improve the profitability and value of their practice. Among other key findings, we were surprised to learn that only half of respondents routinely track payroll expenses as a measure of financial health, yet payroll is the largest expense category for almost all veterinary practices," said Edward L. Blach, equine veterinary market research specialist and practice management consultant. Research results indicate that only a third of practices utilize inventory management, which is the second-highest expense for most. Fewer than 45% of practices surveyed track the number of transactions, a key measure of client activity. Results are available by registering at IsMyPracticeHealthy.com.
Digital solutions: After a 14-year relationship, Syngenta is making Ag Connections a wholly owned subsidiary to accelerate growth of digital solutions and enhance whole-farm management. Ag Connections provides farm management software solutions and works extensively with Syngenta on its AgriEdge Excelsior program, which integrates products, services, risk management and technology for growers. The collaboration between Syngenta and Ag Connections will remain focused on providing growers with better tools for their farming operations to enable more agility and speed in decision-making and direct access to the resources needed to scale up and meet growers' needs.
Cooking oil: Bunge North America announced Oct. 5 that it purchased Whole Harvest Foods LLC, a refiner and packager of expeller pressed commercial cooking oil that manufactures frying oils, pan sprays and liquid butter alternatives at its vegetable oil refinery and packaging facility in Warsaw, N.C., and its packaging plant in Las Vegas, Nev. "Whole Harvest Foods' patented refining process creates a host of minimally processed products that have excellent taste and texture, a long fry life and require no artificial preservatives," said Tim Gallagher, Bunge North America executive vice president, oilseed value chain. The products are made from expeller-pressed canola, cottonseed and soybean oils and will provide solutions to Bunge's consumer food manufacturer and foodservice customers. About 35 employees at the two locations will become part of the Bunge team. Financial terms were not disclosed.
Volume:87 Issue:42
Subscribe to Our Newsletters
Feedstuffs is the news source for animal agriculture
You May Also Like
---