IDT Biologika expands investment in Americas
IDT Biologika expands investment in Americas
Company plans to build out new state-of-the-art vaccine manufacturing hub in Ontario.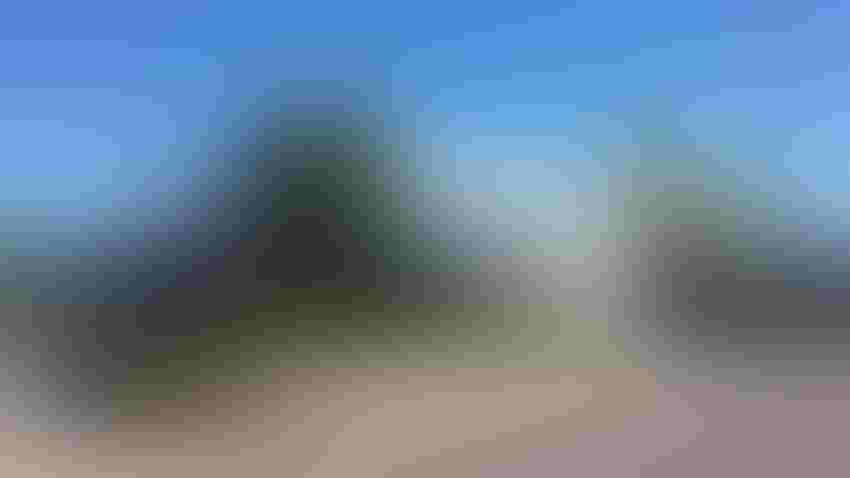 The new IDT Biologika building in Cambridge, Ont., will be home to a state-of-the-art animal vaccine manufacturing hub serving North America.
(Photo: Business Wire)
IDT Biologika, a world leader in vaccines, and Gallant Custom Laboratories, an IDT Biologika company serving the animal health industry, announced that they have purchased a new facility in Canada that will significantly enhance the company's vaccine development and manufacturing capabilities.
The companies said they plan to build out the facility as a technological beacon for veterinary medicine and livestock health in the region.
Gallant currently produces autogenous veterinary biologics at 1425 Bishop St. N. in Cambridge, Ont. To accommodate the growing needs of customer and business partners in Canada and the Americas, IDT Biologika intends to convert a newly purchased nearby building into a state-of-the-art vaccine manufacturing facility and begin expanding Gallant's operations as early as the summer of 2018.
IDT acquired the property located at 60 Struck Court in Cambridge from Com Dev Ltd., an affiliate of Honeywell International Inc., on Aug. 16 for an undisclosed amount.
Andreas Kastenbauer, managing director of IDT and head of the company's global Animal Health Division, said the purchase of the facility represents a significant investment and a major milestone for IDT.
"We intend to raise the bar for manufacturing technology and innovation, capacity and development of veterinary biologics in Canada," Kastenbauer said. "As we continue to expand our footprint across the Americas, veterinarians, farmers and government agencies in Canada and in the region are sure to reap important benefits from the breadth and depth of our capabilities that will emanate from this vaccine manufacturing hub in the years to come. We will begin renovations immediately."
IDT is swiftly building its Animal Health organization and infrastructure globally and seeks to become the leading autogenous and commercial vaccine manufacturer in the region, according to the announcement. Fewer than two years ago, IDT acquired Gallant Custom Laboratories and embarked on a mission to establish Canada's only "vaccine-only" animal health company. Since then, IDT has acquired Ridgeway Biologicals Ltd., a U.K.-based supplier of autogenous vaccines for production animals and aquaculture, and formally established the Animal Health Americas business unit to continue to deliver on the company's strategic goals.
"If you hadn't heard of IDT in Canada before, you will now," said Gallant founder and president Jackie Gallant, who oversees animal health research and development and customer relations in Canada. "This new facility will be a great boost for Canadian animal health and the local economy. Additionally, it offers tremendous expansion possibilities in the future to help us continue to meet the demands of a strategically important, growing market in the Americas."
The nearly 32,000 sq. ft. facility will support a significant increase in IDT's production capacity and innovative and efficient processes for the commercial production of animal health vaccines. It will include antigen production, blending/filling/packaging, storage, a clean room lab, offices and meeting areas and bacterial research that meet the highest quality requirements. Automation and cutting-edge equipment and computing capabilities are being considered in the construction and installation plans.
IDT said it plans to significantly invest in the build-out and more than double the Gallant employee base over the next few years.
IDT is a globally integrated contract manufacturer of vaccines and biopharmaceuticals and offers a range of high-quality autogenous, wildlife and commercial vaccines and diagnostic solutions for use in animals. In Canada, IDT subsidiary Gallant operates as an autogenous veterinary biologics manufacturing company licensed with the Canadian Food Inspection Agency.
Company sites in Germany include the BioPharmaPark in Dessau-Rosslau and the Riems district of Greifswald. IDT's Animal Health business is marketed internationally from its offices in Denmark, the Netherlands, France, Spain, Poland and Canada. In the U.S., IDT Corp. operates a production site for clinical test samples in Rockville, Md.
Subscribe to Our Newsletters
Feedstuffs is the news source for animal agriculture
You May Also Like
---