House appropriators advance ag funding bill
House appropriators advance ag funding bill
Whether funding bills will pass in Senate in regular order and combined in omnibus fashion still unknown.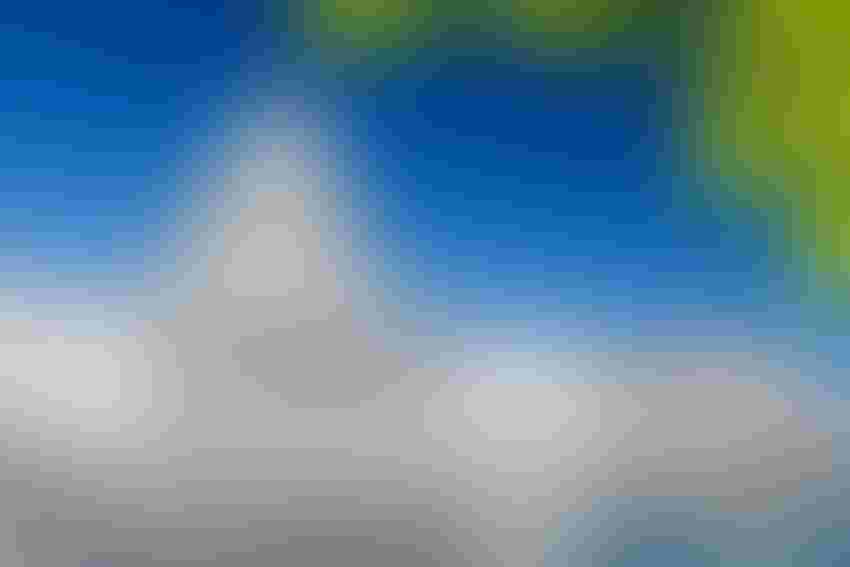 RURAL MENTAL HEALTH FUNDING: Legislation honors Sgt. Ketchum, who lost his own battle with PTSD after not getting the care he needed when he returned home.
sborisov/iStock/Thinkstock
After very a short debate, the House Appropriations Committee advanced its agricultural spending bill for the U.S. Department of Agriculture, the Food & Drug Administration and the Commodity Futures Trading Commission by a voice vote Thursday afternoon.
For fiscal year 2021, the Agriculture-Rural Development-FDA bill provides $23.98 billion in total discretionary funding, an increase of $487 million above the fiscal 2020 enacted level.
"The coronavirus pandemic has made it abundantly clear that we must do more to address America's food security crisis and to strengthen struggling communities that are reeling from the pandemic and ensuing recession," said Rep. Nita Lowey (D., N.Y.), chair of the House Appropriations Committee.
Specifically, the legislation provides $1.835 billion for farm programs, which is $30.3 million above the fiscal 2020 level.
The legislation includes $1.07 billion – $27 million above the 2020 enacted level – for the Animal & Plant Health Inspection Service.
The bill includes language to block USDA from granting line speed waivers at meat processing facilities during the public health emergency. Also on Thursday, Reps. Marcia L. Fudge (D., Ohio), Rosa DeLauro (D., Conn.) and Bennie Thompson (D., Miss.) introduced the Safe Line Speeds in COVID-19 Act to protect worker, food and animal safety at meat packing plants during the COVID-19 pandemic. Sen. Cory Booker (D., N.J.) intends to introduce companion legislation in the Senate.
For the duration of the COVID-19 public health emergency declaration, the Safe Line Speeds in COVID-19 Act would suspend all active waivers issued by USDA related to line speeds at meat and poultry establishments and would suspend USDA's authority to issue new waivers in this area; would suspend implementation of, and conversion to, the New Swine Slaughter Inspection System established under USDA's final rule published titled "Modernization of Swine Slaughter Inspection" Oct. 1, 2019, and would prohibit USDA from using federal funds to develop, proposed, finalize, issue, amend or implement any policy, regulation, directive, constituent update or any other agency program that would increase line speeds at meat and poultry establishments.
The bill increases broadband funding to ensure that everyone is connected to the internet and increases funding for agricultural research to keep American agriculture the best in the world. The legislation invests more than $1.055 billion -- an increase of $435 million from the 2020 enacted level -- in the expansion of broadband service to provide economic development opportunities and improved education and health care services.
The bill provides $3.3 billion – $90 million above the 2020 level – for agricultural research programs, including the Agricultural Research Service and the National Institute of Food & Agriculture.
The proposed $435 million in fiscal 2021 funding for USDA's Agriculture & Food Research Initiative (AFRI) was welcomed by the Supporters of Agricultural Research (SoAR) Foundation.
As USDA's flagship competitive grants program for agricultural research, AFRI uses a rigorous peer-reviewed process to recommend funding for the best research. The program is authorized at $700 million but is currently funded at $425 million annually, leaving crucial research unfunded.
"The COVID-19 economic downturn has hit farmers even harder than the erratic weather patterns of the past few years," SoAR Foundation president Thomas Grumbly said. "With so many variables to contend with, farmers need new innovations so that their operations can continue to feed the country — and the world."
Provisions from Rep. Chellie Pingree's (D., Maine) Agriculture Resilience Act were included in the report that accompanies the House Agriculture Appropriations Committee bill, including establishing a soil health and greenhouse gas subcommittee under the National Agriculture Research, Education, Extension & Economics Advisory Board, appropriating additional funding for USDA Climate Hubs and directing the Economic Research Service to conduct studies on the benefits of conservation and soil health practices and the long-term economic impacts of integrating livestock into cover cropping systems.
Pingree said the bill also shows strong support for organic agriculture and urges USDA to "promptly issue" the organic livestock rule.
The 2021 bill also maintains the current ban on horse slaughter in the U.S. by defunding the inspection of horse slaughter plants on U.S. soil – a provision that has been maintained by Congress regularly since the last U.S.-based plants were shuttered in 2007.
The bill includes language to block the Able-Bodied Adults Without Dependents final rule and the Standard Utility Allowance rule proposed rule.
Find a full summary of the House bill here.
Sen. Chuck Grassley (R., Iowa), told rural reporters Monday that "our leader made a statement to some of us senators last week that it didn't look like Democrats were cooperating on appropriation bills." Grassley's comments implied that it was likely Congress was headed toward continuing programs at current levels until appropriations bills could be enacted or an omnibus appropriations bill. 
A spokesman for Senate agricultural appropriations subcommittee chairman Sen. John Hoeven (R., N.D.) said, "The chairman continues working and is hopeful that we can find agreement to move forward the [fiscal 2021] agriculture appropriations bill before the end of the fiscal year on Sept. 30."
Subscribe to Our Newsletters
Feedstuffs is the news source for animal agriculture
You May Also Like
---