HJS: The bane of high-producing cows
HJS: The bane of high-producing cows
A look at a herd struggling with periodic episodes of hemorrhagic jejunal syndrome (HJS).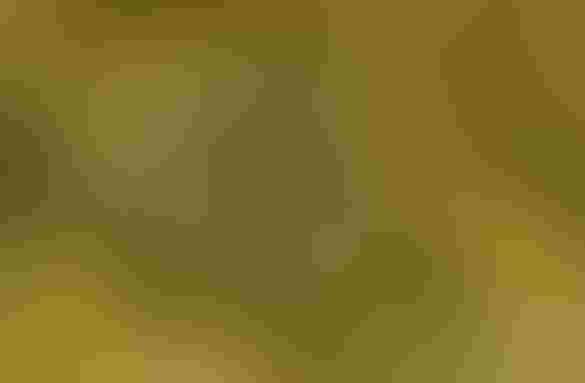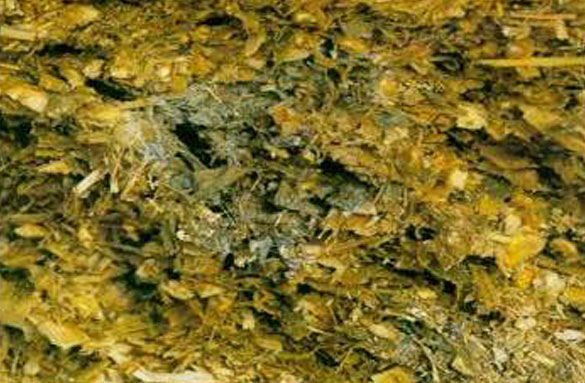 *Bill Mahanna, Ph.D., Dipl ACAN, is a collaborative faculty member at Iowa State University and a board-certified nutritionist for DuPont Pioneer based in Johnston, Iowa. To expedite answers to questions concerning this article or to submit ideas for future articles, please direct inquiries to Feedstuffs, Bottom Line of Nutrition, 7900 International Dr., Suite 650, Bloomington, Minn. 55425, or email [email protected].
I RECENTLY had the opportunity to walk pens and look at the diet of a herd struggling with periodic episodes of hemorrhagic jejunal syndrome (HJS).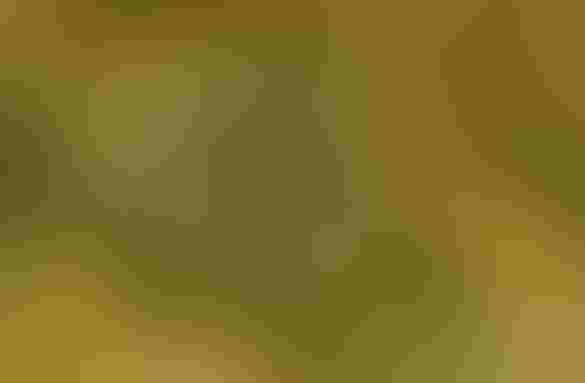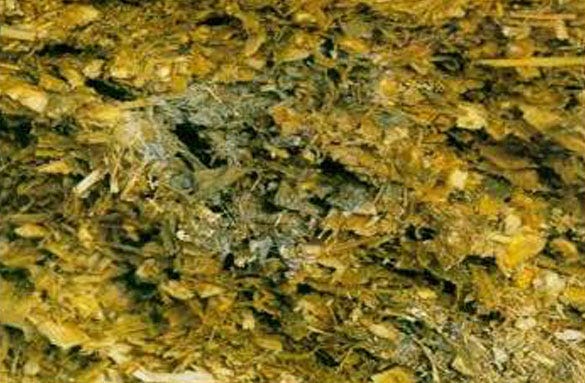 The herd was well managed, and the consulting nutritionist was very well informed and actively involved in seeking solutions. This experience led me to devote this column to what is known about HJS and some of the proven and theorized causes of this relatively new syndrome affecting high-producing cows.
Etiology
It is probably best to begin by reinforcing why veterinarians use the term "syndrome." A syndrome is defined as a set of medical signs and symptoms that are correlated with each other and, often, with a specific disease. That definition alone tends to give nutritionists and veterinarians a strong case of indigestion when trying to sort out the factors that might be involved with HJS outbreaks.
There have been several excellent reviews of HJS (McGuirk, 2014; Godden et al., 2003; Seglar, 2001), which is sometimes called hemorrhagic bowel syndrome (HBS), bloody gut syndrome, hemorrhagic enteritis or clostridial enterotoxemia. Sporadic outbreaks of HJS have been increasing since the early 1990s, with one of the first case studies published by Kirkpatrick et al. (2001) involving a Brown Swiss dairy farm in northeastern Iowa.
While the reported incidence is less than 10%, HJS is costly because it typically strikes the best producers with the highest intakes. HJS has a very acute onset in that a cow may appear fine at one milking and be in a serious toxemia situation by the next milking.
A clear, definitive cause of HJS has not yet been established, and the condition cannot be experimentally reproduced. The bacteria Clostridium perfringens type A and the mold Aspergillus fumigatus have been implicated as playing a role in what is typically a fatal condition of early-lactation, high-producing cows (McGuirk, 2014).
What contributes to the difficulty in dealing with an outbreak is the fact that ubiquitous organisms such as C. perfringens are found in the digestive tract of most healthy cows, and it is only other factors (e.g., erratic feed intake, depressed rumen motility, an excessive amount of ruminal escape starch) that predispose high-intake, multiparous cows to all the conditions necessary to allow C. perfringens proliferation and toxin production yielding hemorrhaging and clot formation in the lumen of the small intestine (Seglar, 2001).
Prevention
C. perfringens Type A toxoid administration has been incorporated into the vaccination protocols of herds concerned about HJS, given that vaccines against C. perfringens Type C and D do not provide protection against alpha-toxin (McGuirk, 2014). Some producers also have used Omigen AF (Prince Agri Products Inc.) in the diet of herds concerned with or experiencing HJS.
However, definitive controlled studies are lacking for either of these approaches to validate their efficacy as effective preventative measures (McGuirk, 2014).
Perhaps the best approach to preventing HJS is feeding management protocols that ensure consistent intake and the maintenance of normal rumen and intestinal motility. This includes adequate dietary effective fiber and consistent mixing of total mixed rations to prevent sorting, which might predispose high-intake cows to exhibit swings in their intake due to subclinical acidosis from varying the amounts of starch consumed from day to day.
Producers may also want to monitor for low blood calcium levels at calving, which can result in hypo-motility of the rumen, and also for high blood potassium levels, which can bind magnesium and result in rumen stasis (Seglar, 2001).
Some producers have questioned if changes in the late-season health of the corn plant (e.g., staygreen) could be a contributing factor to the incidence of HJS.
While there are no controlled studies, it is highly unlikely that a corn plant displaying reduced cellular senescence could be a contributing factor. Rather, the increase in corn silage inclusion rates from hybrids harvested later for more starch deposition may be the underlying issue, particularly if the more mature kernels were under-processed and enter the intestines of high-intake cows displaying a rapid rate of feed passage.
This leads to the main reason I was asked to visit the dairy I mentioned in the introduction, as there was a concern if the kernels in the corn silage were adequately processed. While there are no controlled studies to support this theory, many nutritionists suspect that large starch particles in poorly processed corn silage (or corn grain) may be escaping ruminal degradation, thus providing a ready source of energy to fuel the growth of toxin-producing organisms in the hind gut.
One of the problems with large corn silage bunkers/piles is that there are often multiple choppers harvesting the crop for those bunkers/piles, and there can be vast differences in processing scores throughout the entire pile. Evaluating the processing at any point in time offers minimal insight because the kernel particle size may change radically in a very short period of time.
This is why monitoring the crop for desired processing at the time of harvest is an important protocol for all dairies to implement.
The Bottom Line
It is clear that there are many predisposing factors to HJS beyond the presence of C. perfringens and A. fumigatus. Routine attention should be focused on consistent feed delivery and the elimination of any sorting to prevent subacute acidosis, which leads to erratic intakes and decreased rumen motility among high-intake cows.
Consistency should also be the mantra for ensuring adequate kernel processing of corn silage (and high-moisture corn) as it is delivered to the bunker/pile.
References
Godden, S., T. Ames and R. Frank. 2003. Jejunal hemorrhage syndrome in adult dairy cows. Proceedings of the sixth Western Dairy Management Conference. Reno, Nev.
Kirkpatrick, M.A., L.L. Timms, K.W. Kersting and J.M. Kinyon. 2001. Case report: Jejunal hemorrhage syndrome of dairy cattle. The Bovine Practitioner, Vol. 35, No. 2, p. 104-116.
McGuirk, S. 2014. Hemorrhagic bowel syndrome: Update and observations. Proceedings of the Four-State Dairy Nutrition & Management Conference. Dubuque, Iowa.
Seglar, B. 2001. Host, pathogen and environmental interactions resulting in hemorrhagic jejunal syndrome in dairy cattle. Proceedings of the Pacific Northwest Animal Nutrition Conference. Boise, Ida.
Volume:87 Issue:22
Subscribe to Our Newsletters
Feedstuffs is the news source for animal agriculture
You May Also Like
---