High Plains, Montana battle drought, wildfires
High Plains, Montana battle drought, wildfires
Relief efforts underway as hot, dry conditions are expected to persist.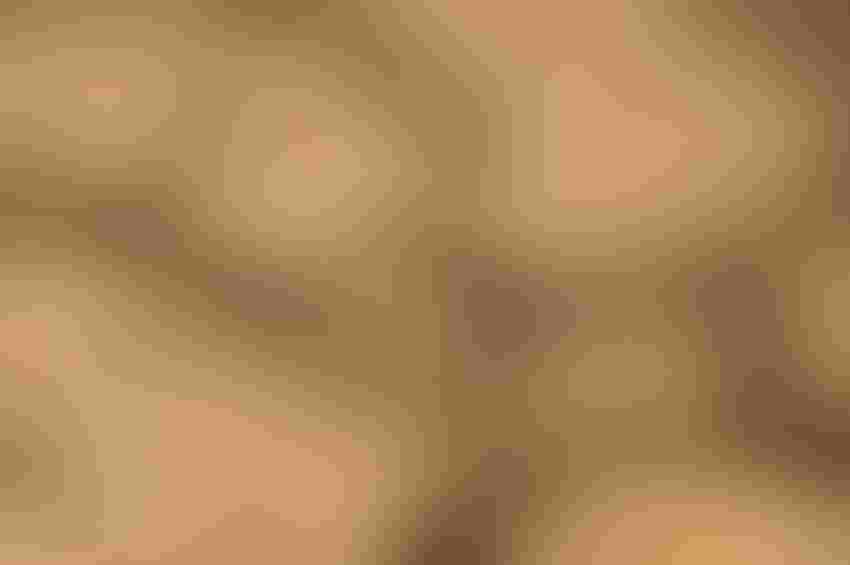 Drought continues to scorch the landscape in parts of South Dakota, North Dakota and Montana, but the hot, dry conditions have also led to a much more severe problem for Montana: wildfires.
According to the National Interagency Fire Center (NIFC), the Lodgepole Complex fire in Montana has burned more than 270,000 acres, the largest fire in the state since the 1910 fires. That fire is now reported to be 95% contained, but as of Aug. 2, NIFC said 14 wildfires are actively burning in Montana, affecting a total of 321,724 acres.
"The combination of drought and continued hot, dry weather have created extreme burning conditions throughout central and eastern Montana, western North Dakota and (the northwestern) corner of South Dakota," NIFC stated.
Adding to large wildfires that burned in Texas, Oklahoma, Colorado and Florida earlier this year, as of Aug. 2, the U.S. has seen a total of 5.28 million acres ravaged by wildfire, according to NIFC. This is the second-highest year-to-date total, topped only by 6.05 million acres that burned during the same period in 2010.
While some livestock losses have been reported in Montana, the Montana/Dakotas Bureau of Land Management said July 28 in a Facebook post, "The cattle loss within the Lodgepole Fire Complex area was found to be much less than anticipated. This is good news for the ranchers who have already been hit hard with these drought conditions."
The Aug. 1 U.S. Drought Monitor report noted that scattered showers in the Plains brought drought relief to a few isolated locations and merely stalled the deterioration in others.
"In North Dakota, temperatures in excess of five degrees above normal, combined with a continued lack of rainfall, led to an expansion of abnormally dry, moderate drought and severe drought in the east," the report said.
A one category improvement, from severe to moderate drought, was made over the south-central part of the state near the South Dakota border in response to locally heavy rainfall that improved many of the drought indicators, including stream flow, soil moisture and evaporative demand. However, impacts to vegetation are generally set, with the rainfall having come too late in the season to improve conditions, the report said, adding that conditions in the remainder of the state remain unchanged.
The U.S. Department of Agriculture recently reported that nearly three-quarters of North Dakota's topsoil is short to very short, and reports of impacts to agriculture are widespread.
In South Dakota, two weeks of localized rainfall brought a mixture of improvements and degradations to the eastern half of the state, the Drought Monitor report noted. Moderate drought was reduced slightly in central South Dakota, and a one-category improvement was made near the east-central border, where there were reports of 12 in. of rainfall. The southeastern part of the state, however, missed out on the heavy rains, leading to the expansion of moderate drought into the area. The western part of the state remained status quo, the report said.
Little to no rainfall in Montana has left the state with precipitation deficits of 2-4 in. in western portions and 4-8 in. in eastern portions. The Drought Monitor reported that severe drought expanded slightly in the northeastern part of the state, and moderate drought expanded in the northwest in response to the continued lack of rainfall, high evaporative demand and widespread reports of impacts. USDA reported that 96% of the state's topsoil is short to very short.
"Drought impacts continue to be reported by agricultural producers," the National Weather Service said in an Aug. 3 update. "Many impacts are related to crop failures in winter and spring wheat. Other substantial impacts include cattle deaths due to poor water quality and an increase in cattle sales due to feed shortages and poor growth in pastures and hay lands."
All three states have declared a state of emergency, and relief efforts across the nation are underway to help those affected. States are encouraging producers affected by both the drought and wildfires to make impact reports in their respective regions. Additionally, farmers and ranchers are encouraged to apply for relief.
The Montana Department of Agriculture has launched the Agriculture Fire & Drought Assistance Hotline to serve as a tool to help connect those affected to available resources, programs and donations as well as to provide information on how others can help.
"Montana's agriculture industry has been disproportionately impacted by disasters this year, both drought and fire," said agriculture department director Ben Thomas. "There's currently a major need for resources, and there's been an overwhelming swell of support from folks across the state and throughout the country. We saw a need to get information out about resources available and ways to help connect people to those resources."
The hotline number is (844) 515-1571. The line will be staffed from 8 a.m. to 5 p.m. Monday through Friday.
The North Dakota Department of Agriculture and North Dakota State University's (NDSU) Agricultural Experiment Station have teamed up to provide relief to livestock producers affected by drought. The agencies have set up a location near the NDSU campus in Fargo, N.D., to accept hay donations, which will then be offered to eligible producers in a hay lottery.
"We have been contacted by a Michigan organization called Ag Community Relief, which, along with other groups, is organizing a large-scale hay donation convoy to North Dakota in mid-August for the hay lottery," North Dakota agriculture commissioner Doug Goehring said. "We are so grateful to our friends in Michigan for everything they are doing for our producers."
Any other individuals or organizations willing to donate hay or trucking for the hay lottery should call the hotline for more information. "We are thankful to NDSU for providing the space and staffing to make this possible," Goehring said.
Subscribe to Our Newsletters
Feedstuffs is the news source for animal agriculture
You May Also Like
---