Heavy El Nino rains alleviating drought
Heavy El Nino rains alleviating drought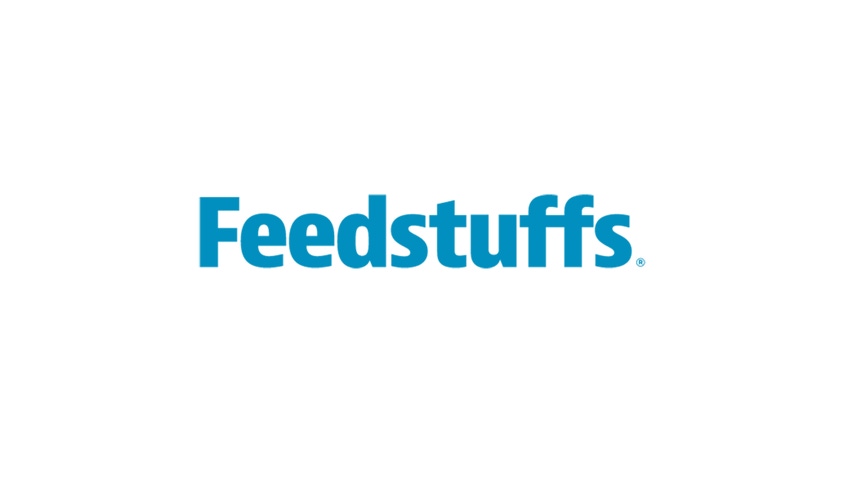 ACCORDING to the latest "U.S. Drought Monitor," drought coverage in the contiguous U.S. fell sharply during the five-week period ending Nov. 3 after torrential rains fell in the South.
U.S. Department of Agriculture meteorologist Brad Rippey said the drop is impressive when considering that U.S. drought coverage had increased to nearly 35% as recently as Oct. 20, at which time the South began to receive heavy rains. As a result, U.S. drought coverage — based on the strength of southern drought eradication — fell from 34.78% to 26.17% between Oct. 20 and Nov. 3 (Figure).
This marked the fourth-largest two-week decrease in D1-D4 coverage in the drought monitor's 16-year history, according to Rippey.
"Since mid-October, a procession of storms has sharply reduced U.S. drought coverage," he said. "Some of the heaviest rain has fallen from Texas to the Mississippi Delta, where two- to four-month precipitation deficits were wiped out in a matter of days."
In some of the hardest-hit areas, Rippey said severe to exceptional short-term drought (D2-D4) turned suddenly to flash flooding.
"While it is not possible to blame individual storms on El Nino, the type of weather pattern that we've experienced in the last few weeks — featuring strong, slow-moving storms and an enhanced subtropical jet stream across the southern U.S. — are consistent with the atmospheric response to unusually warm water over the central and eastern equatorial Pacific Ocean," he noted.
Additionally, Rippey explained that enhanced tropical activity in the central and eastern North Pacific is a hallmark of warm-episode (El Nino) events. Remnants of record-setting Hurricane Patricia in the Pacific Ocean also contributed abundant tropical moisture to one of the southern U.S. storms, he said.
During the two weeks ending Nov. 3, statewide drought coverage decreased sharply in Louisiana — from 86% to 2%. Mississippi drought coverage decreased from 75% to 8%, and Arkansas declined from 60% to 22%. Conditions also improved significantly in Texas and Oklahoma, with Texas drought coverage improving from 50% to 4% and Oklahoma improving from 36% to 14%. The precipitation completely eliminated Alabama's drought conditions, which had been at 25% coverage.
USDA's topsoil moisture ratings also reflect the dramatic change. In Louisiana, for example, topsoil moisture rated very short to short decreased from 85% to 5% during the two weeks ending Nov. 1. Immediately prior to the late-month southern deluge, record-setting heat, low humidity and gusty winds contributed to a rash of wildfires, Rippey noted.
Even parts of the drought-stricken West benefited from the recent increase in precipitation. Between Sept. 29 and Nov. 3, overall drought coverage fell from 63% to 45% in Arizona and from 86% to 82% in Idaho. While all of Oregon and Washington remained in drought, coverage of extreme drought (D3) fell from 67% to 61% in Oregon and from 68% to 48% in Washington during the five weeks ending Nov. 3.
California continued to lead the nation in coverage of exceptional drought (D4), although coverage decreased slightly, from 46% to 45%, between Sept. 29 and Nov. 3. Historically, approximately 90% of California's wet-season precipitation occurs after Nov. 1, Rippey said.
On Nov. 3, drought covered 11% of the nation's corn production area and 13% of the soybean area. The October increase in drought coverage (values stood at 4% and 5%, respectively, on Sept. 29) had no impact on yield potential, since corn and soybeans were mostly mature and in the process of being harvested.
On Nov. 3, the portion of the U.S. winter wheat production area in drought stood at 22% — down from an autumn peak of 29% on Oct. 20. However, late-October rain mostly bypassed an area stretching from the east-central Plains into the middle Mississippi Valley, leaving some winter wheat in need of moisture to ensure proper autumn establishment. By Nov. 1, the portion of the wheat crop rated in very poor to poor condition was 14% in Kansas, 15% in Missouri and 19% in Oklahoma.
Volume:87 Issue:44
Subscribe to Our Newsletters
Feedstuffs is the news source for animal agriculture
You May Also Like
---