Grocery trends ahead of Thanksgiving
Grocery trends ahead of Thanksgiving
Data provides new insight into trends in 25 grocery categories.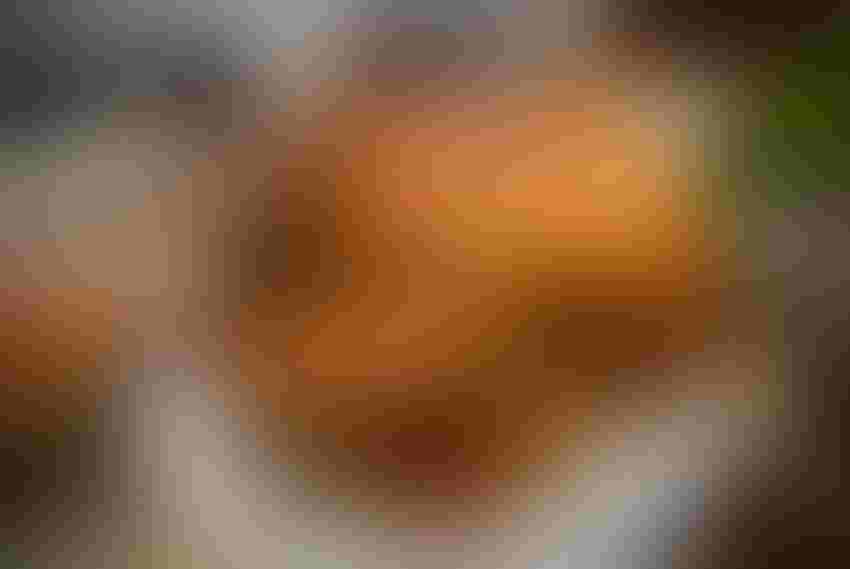 IRI, a global leader in innovative solutions and services for consumer, retail and media companies, has released new insights on Thanksgiving-related grocery trends. As the holiday season approaches and widespread supply chain challenges continue to impact industries across the economy, IRI has been tracking a variety of holiday-related items to gauge their availability, demand, price and promotion for Thanksgiving and Christmas. The resulting important insights enables retailers and manufacturers to make better decisions about merchandising, promotional activity, and other variables to drive growth and profitability, and to deliver for shoppers during the holiday season.
"Consumers are planning for big holiday celebrations this year, so the weeks leading up to Thanksgiving are a tremendous opportunity for grocery retailers and CPG brands," said Dr. Krishnakumar Davey, president of IRI Client Engagement. "IRI's latest study shows that sales uplift for edible products in the four weeks leading up to Thanksgiving are typically worth approximately $2.2 billion. There is some variation in availability of key products across markets and, therefore, brands must be strategic and leverage real-time data to understand demand granularly and optimize their promotions and supply chain operations to capture a slice of that opportunity and earn shoppers' loyalty."
IRI tracked the top 25 Thanksgiving-related grocery categories, which account for 81% of the $2.2 billion in grocery sales uplift typically seen in the four weeks leading up to Thanksgiving. Based on data for the week ending Oct. 17, 2021, the firm identified some key insights.
Data showed recent trends suggest more shoppers will be planning ahead. Historically, the sales uplift has been concentrated evenly in the two weeks leading up to Thanksgiving; however, in 2020, the bulk of Thanksgiving sales shifted a week earlier. For the 2021 season, retailers and manufacturers should prepare for an earlier wave of Thanksgiving shoppers and ensure they have key products stocked and a promotion strategy in place to capitalize on heightened demand.
IRI also suggested manufacturers keep product allocation strategies nimble to accommodate in-stock level variation across regions.
"The in-stock rates of the top 25 Thanksgiving-related categories vary greatly across the country," IRI noted. "In markets in Pennsylvania, Michigan and Florida, in-stock rates of the tracked Thanksgiving items are generally seven to nine percentage points above the national average. In markets in Texas, Nebraska and Kansas, supply shortages have contributed to in-stock rates between nine to 11 percentage points below the national average."
As such, IRI said manufacturers should closely monitor their in-stock levels by retailer and region and leverage both historical and real-time purchase data to anticipate shortages and allocate products across markets to accommodate shoppers' shifting holiday demand patterns.
Insights also suggest shoppers should prepare to make substitutions, given supply chain risks in key categories. Product availability in the whipped toppings, liquid gravy, bakery pies and frozen pie/pastry shells categories were between five to 13 percentage points lower during the week of Oct. 17 than the same time last year. However, availability has been improving in these categories compared to the week prior. Conversely, bottled cider and pie/pastry filling categories have in-stock levels on par with the same period last year, but their stock levels are low, and supply is declining compared to the prior week.
"Holiday shoppers should plan to shop early for those key ingredients that are experiencing significant out-of-stock levels or prepare to make creative substitutions," IRI added.
The IRI CPG Supply Index, IRI CPG Demand Index, IRI CPG Inflation Tracker and IRI CPG Promotions Index are calculated from daily point-of-sale and e-commerce transaction data reported from major chains' sales transactions.
Subscribe to Our Newsletters
Feedstuffs is the news source for animal agriculture
You May Also Like
---