Grazing corn stalks a thrifty feed option
Grazing corn stalks a thrifty feed option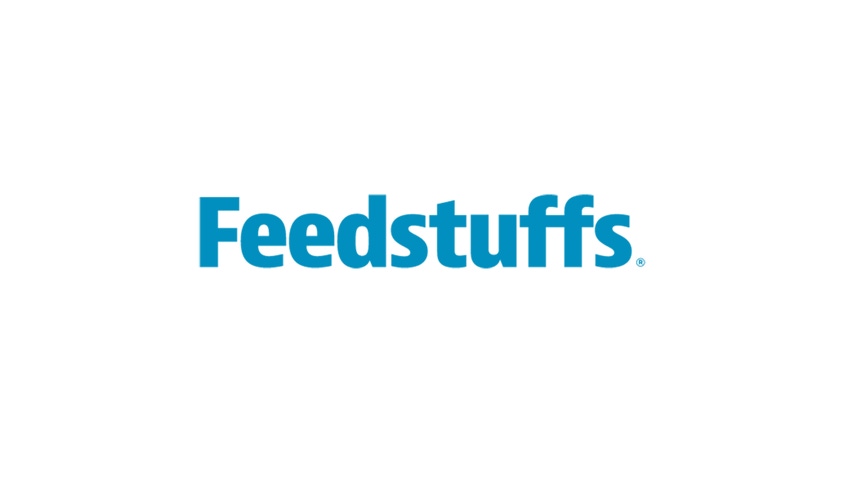 WHILE lower feed costs have provided relief to producers' bottom line, cattle producers have an additional option every fall to cut costs even further by grazing corn stalks.
However, producers planning to utilize corn stalks this year should be aware that a wet fall will negatively affect grain and corn stalk quality for cattle, so management adjustments will need to be made.
Julie Walker, South Dakota State University Extension beef specialist and associate professor, recently explained that feed is the largest expense for a cow/calf operation, comprising more than 50% of a livestock producer's annual production costs.
"Harvested feeds are usually blamed for the biggest portion; however, with shrinking pasture acres and rising pasture rental rates, summer grazing costs can also be significant," Walker said.
By grazing cattle on corn stalk residue, she explained, producers can reduce both the amount of harvested feeds required to get cows through the winter and the annual cost per cow.
"The pounds of residue per acre, on a dry matter basis, at harvest are roughly equal to the pounds of grain produced, or about 50 lb./bu. of grain," Walker said.
"Even with the cost of a temporary fence — which many farmers already have — and water, the use of grazing corn stalks is more economical than feeding higher-priced hay," explained Travis Meteer, University of Illinois Extension beef educator.
When determining stocking rates on corn stalks, Walker said livestock producers need to remember that some residue should remain on the field for erosion control and organic matter management.
She noted that cattle grazing corn residue prefer to eat the dropped ears, husks and leaves first as those are more palatable and digestible than cobs and stalks.
"Thirty years ago, 3-4% of the corn ears used to remain in the field. With new hybrid varieties and improved harvesting efficiencies, only 1-2% of corn ears remain in the field today," Walker said.
According to University of Nebraska-Lincoln research, the digestible husks and grain provide enough nutrients for cattle to maintain their bodyweight and beef cow gestation without supplementation.
However, Walker said livestock producers should keep in mind that nutritional quality declines through the grazing period as weathering losses occur and because animals harvest the higher-quality portions first.
The nutrient composition of the diet selected at the start of the grazing period is about 6-7% crude protein and 65-70% total digestible nutrients, while those levels drop to around 5% crude protein and 40% total digestible nutrients at the end of the grazing period.
"It can be difficult to estimate when protein supplementation is needed to ensure optimum utilization," Walker noted, suggesting that producers start supplementing protein when the corn begins to disappear from the manure.
She recommended that producers give spring-calving cows 0.5-1.0 lb. of supplemental protein from an all-natural source. Protein sources can include alfalfa, distillers grains, oilseed meals and commercial protein supplements.
Additionally, Meteer said in particularly wet years like the current one, excess rain causes nutrients to leach from corn stalks. It also decreases the palatability of the crop residue. Reduced intake of a less-nutritious feed will result in poorer animal performance.
Even with the reduced palatability of wet, damp stalks, Meteer said cattle will eat the more digestible and higher-protein portions first. "Therefore, a good mineral is probably the only supplementation needed for the first few weeks, unless the herd includes fall-calving cows or stocker calves," he advised. "For them, a supplement will be necessary to meet nutrient demands of lactation and growth, respectively."
Meteer also explained that it normally takes one acre of corn stalks to feed a cow for 30 days, but if wet, rainy conditions persist, at least two to three acres will be needed due to faster degradation and more trampling of the residue. Meteer recommended strip grazing to limit trampling if the supply of available corn stalks is low.
Walker, on the other hand, explained that producers who practice strip grazing on smaller areas through the whole season can obtain a more uniform diet quality over the grazing period because animals are forced to consume both the high- and low-quality forage components of the residue. 
Meteer said producers must scout fields during wet years. "First, look for ear drop and down corn areas. A significant amount of grain loss in fields can cause acidosis or founder in animals," he warned. "Fields with these areas will need careful management via strip grazing or completely fencing the problem areas out.
"Second, look for molds on remaining ears of corn. Some reports of Diplodia have been surfacing, which will not cause major problems if ingested by cattle, but Diplodia will open the grain up to other fungus such as Fusarium and Gibberella. These molds can produce mycotoxins, including fumonisin, deoxynivalenol (DON) and zearalenone," he added.
Since cattle select the grain portion first when grazing, Meteer explained that toxic levels can be ingested if low to moderate levels of mycotoxin are present.
"Because accurately sampling residue can be challenging, it is recommended to use mycotoxin levels in the grain to determine risk. If the grain contains less than one (part per million) of DON (vomitoxin) or less than 3 ppm of fumonisin or zearelenone, the corn stalks are likely safe to graze, and the risk is very low," he said.
Regarding compaction issues, Meteer pointed out that research conducted at the University of Illinois Dudley Smith Research Farm found that compaction from grazing cattle does not even approach agronomic effect.
"In these trials, cattle are removed in early winter to be provided a diet that better meets nutrient requirements. (Cattle producers) and landowners should not worry about compaction as long as cattle are stocked appropriately and removed in a timely manner," he said.
Walker said normal grazing practices — placing cattle on residue following harvest sometime in November and then removing them before March — will reduce the potential compaction issues.
All in all, Meteer said cattle producers should take advantage of grazing crop residue but also be aware that more management may be needed in comparison to a normal, drier fall.
Online training modules
The Beef Cattle Institute at Kansas State University has released a series of new online training modules that were produced, in part, with funds from a $25 million grant from the U.S. Department of Agriculture's National Institute of Food & Agriculture distributed to 16 institutions in 2012.
The purpose of the $25 million effort is to focus on the prevention, reduction and control of Shiga toxin-producing Escherichia coli (STEC) in beef products, from pre-harvest through consumption.
In continued efforts to raise awareness, the latest training modules focus on the fifth major objective of the grant: education and outreach.
The STEC Beef Safety Training, titled "Translation of STEC: Mitigation to Field Implementation," is made up of 11 comprehensive sections and is available in both English and Spanish. The topics covered on E. coli prevention include pre-harvest practices for feedlot, cow/calf, veal and cull dairy cow operations and post-harvest practices for small-scale processors, distributors and restaurants.
"We are pleased to deliver this important tool for people involved in the beef industry to learn about preventing E. coli in beef and veal," Beef Cattle Institute director Dan Thomson said.
Since the training modules are available in both English and Spanish, the efforts will likely reach a wider audience.
"Providing bilingual, employee-based training will be a great tool for people involved with beef production — from the farm to the plate — to learn how to do their part to provide safe, nutritious beef products," Thomson added.
The original grant was awarded to the University of Nebraska-Lincoln, although USDA's Coordinated Agricultural Project (CAP) grant team is made up of 50 investigators, including many from Kansas State.
Rodney Moxley, professor with the University of Nebraska-Lincoln School of Veterinary Medicine & Biomedical Sciences and project coordinator for the STEC CAP grant, said working with Kansas State's Beef Cattle Institute to develop the modules will allow the researchers to reach a larger audience.
Noting that the Beef Cattle Institute "is state of the art for this kind of education," Moxley said, "The beauty of the modules is that there is assessment built into the training, providing assurance and documentation of what they've learned."
Whether it's working with live cattle in the packing plant or on the retail end of beef products, Moxley said he is confident that the new series will help the team achieve its goals in education and outreach because the training modules target very specific areas.
The STEC Beef Safety Training is available through the online modules at www.animalcaretraining.org.
Aberdeen beef plant
The failed Aberdeen, S.D., beef plant formerly known as Northern Beef Packers will open for business again in 2015. Although the official start date of the operation is not known, the region's cattle producers will be informed several months in advance, one source said.
Robert Cooper, president and chief executive officer of New Angus LLC, recently told attendees at the North Dakota Stockman's Assn. annual meeting that the company is currently working on organizing a five-year plan. He said the plant will also be accepting non-Angus cattle.
White Oak Global Investors, the parent company of New Angus and lender to the former owners of the facility, placed a winning bid of $44 million in December 2013 to buy the facility after Northern Beef Packers filed for bankruptcy.
Volume:86 Issue:43
Subscribe to Our Newsletters
Feedstuffs is the news source for animal agriculture
You May Also Like
---