Goodlatte introduces new ag guestworker bill
Goodlatte introduces new ag guestworker bill
New H-2C program would be administered by USDA and allows for use by year-round employees.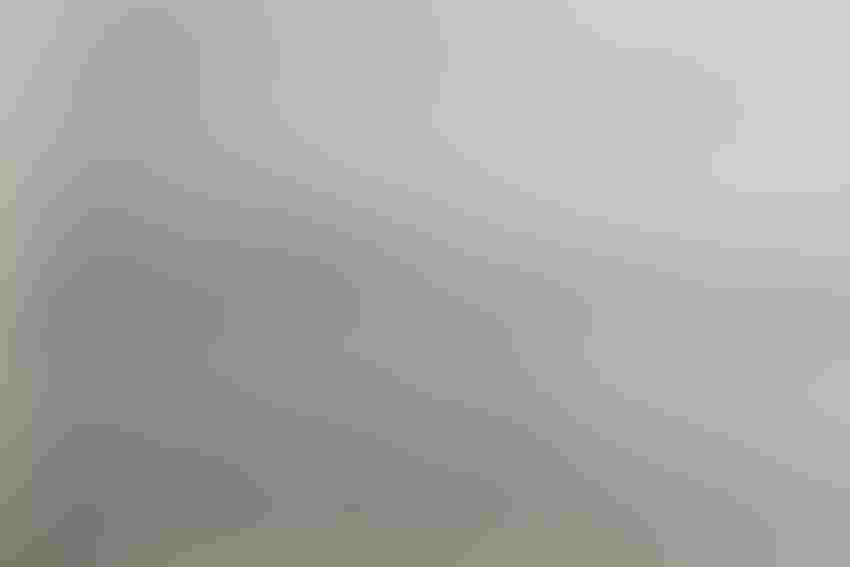 arsenisspyros/iStock/Thinkstock
After months of discussion, House Judiciary Committee chairman Bob Goodlatte (R., Va.) unveiled a bill Monday to create a new agricultural guestworker program. The Agricultural Guest Worker Act of 2017 (AG Act) replaces the H-2A program with a new H2-C program that allows for year-round employees and is administered by the U.S. Department of Agriculture.
"For far too long, the broken H-2A guestworker program has buried American farmers in red tape and excessive costs without delivering access to a stable and reliable workforce. It's clear that the current program is outdated and broken for American farmers, and it's well past the time to replace it with a reliable, efficient and fair program that provides American farmers access to a legal, stable supply of workers, both in the short and long term, for seasonal as well as year-round work," Goodlatte said.
Each year, employers using the H-2A program have to comply with a lengthy labor certification process that is slow and plagued with red tape. As a result of complying with H-2A regulations, employers using the program almost always find themselves at a competitive disadvantage in the marketplace.
Under the bill, the guestworker program would be administered by USDA, as Goodlatte explained that USDA "clearly understands the unique needs of America's farm and ranch operations and the importance of getting perishable agricultural commodities to the marketplace in an efficient manner."
The new bill covers year-round employers, like dairies, aquaculture operations, food processors and others.
The American Dairy Coalition (ADC) welcomed the bill and said it would take a huge step forward to resolve the desperate labor shortages the agriculture, dairy, livestock and allied industries are facing. "After farmers have waited years for a legal immigration fix to ensure a reliable workforce, a bill has been introduced that will ensure a viable solution to end a 20-year labor shortage," ADC said in a statement. "The AG Act provides an avenue for a reliable labor force that the agriculture industry requires to provide safe, nutritious, affordable and abundant food to American consumers and throughout the world."
ADC explained that having adequate labor is essential for the dairy industry to care for its animals and to ensure that crops are harvested in a timely manner to yield the highest-quality food products for consumption around the world. Year after year, the domestic workforce continues to forego these labor-intensive jobs in favor of more leisurely work, despite increased wages and employee benefit packages.
Further, the AG Act allows experienced, unauthorized agricultural workers to continue working in agriculture and provides more flexibility to American farmers with respect to housing, transportation and touch-back periods. Under the AG Act, 500,000 visas will be available each year for H-2C workers. Returning H-2A workers and previously unauthorized farm workers who participate legally in the new program will not count toward the annual visa limit.
Farm workers who are currently present in the U.S. illegally can identify themselves, participate in the H-2C program and return home to re-establish ties to their home countries. The AG Act includes meaningful yet workable touch-back requirements. H-2C workers must leave the U.S. for 45 days or a time period equal to 1/12th of their stay, whichever is less. Most notably, the AG Act also will foster stronger ties between workers and their communities and family outside the U.S. by allowing workers to achieve the important touch-back requirement by accruing time through multiple periods of absence from the U.S.
The AG Act will offer workers and employers more choices in their employment arrangements, with more flexibility and less bureaucratic red tape. Furthermore, employers will have to attest that their attempts to hire domestic workers did not yield the results necessary to keep their businesses viable. By ensuring that American farmers have the labor they need to operate to their full potential, they will, in turn, create hundreds of thousands of jobs that appeal to domestic workers, ADC said.
"Agriculture needs to unite in support of the AG Act to work with our country's leadership to pass this vital piece of legislation. Agriculture has a labor shortage, and the AG Act will provide a critical legal guestworker program that agriculture and the dairy industry desperately need," ADC president and farm owner John Jacobs said.
The National Pork Producers Council (NPPC) also voiced support for the bill as the pork industry has suffered from a serious labor shortage as well, said NPPC president Ken Maschhoff, a pork producer from Carlyle, Ill. "The U.S. pork industry needs a viable agriculture workforce to remain globally competitive," Maschhoff said. "The current visa programs are not working for pork producers or for the broader agriculture community. The Goodlatte bill will rectify this."
The American Farm Bureau Federation voiced support for the bill, too, although it has some concerns. Zippy Duvall, Farm Bureau president, said, "The Ag Act's proposed guestworker visa program would bring much-needed improvements to the current system while addressing the needs of our current workforce and providing a streamlined visa process for skilled, agricultural workers in the future. Although Farm Bureau members have concerns on certain points, such as capping the number of visas, we stand ready to work with chairman Goodlatte and members of Congress to refine these provisions for the good of all U.S. agriculture."
The AG Act will be marked up by the House Judiciary Committee on Oct. 4, 2017. Find additional information here.
Subscribe to Our Newsletters
Feedstuffs is the news source for animal agriculture
You May Also Like
---